Buckingham
The University of Buckingham Medical School is the first independent not-for-profit medical school in the UK. Buckingham's four and a half year degree programme is designed to train students to be compassionate and ethical doctors.
The course is divided into two parts: phase one and phase two. Phase one consists of integrated and interdisciplinary units that focus on the clinical context of the body and its system. Students will pick up effective patient communication skills, be able to examine patients clinically and have a thorough understanding of how the body works by the end of Phase one.
Building on Phase one, Phase two involves intensive work in a clinical environment with patients. Students will learn about all aspects of Medicine in a hospital and community setting. The ratio of students to clinical teachers and patients is low, ensuring students have purposeful interaction. Students are tested through a combination of clinical and written exams, as well as the use of an e-portfolio to track progress.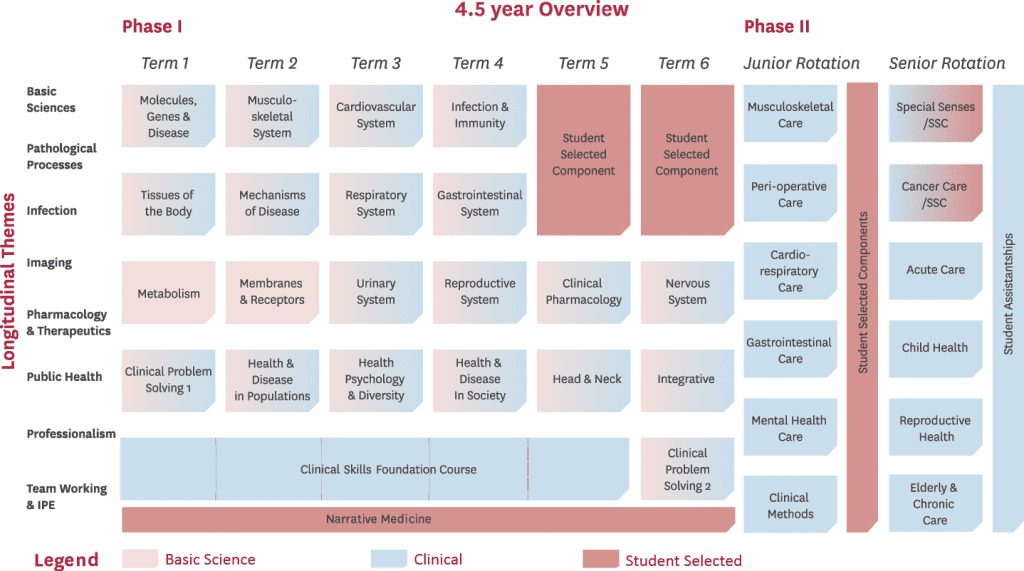 Website URL:

Email:

Phone: