Published on 26th August 2020 by lauram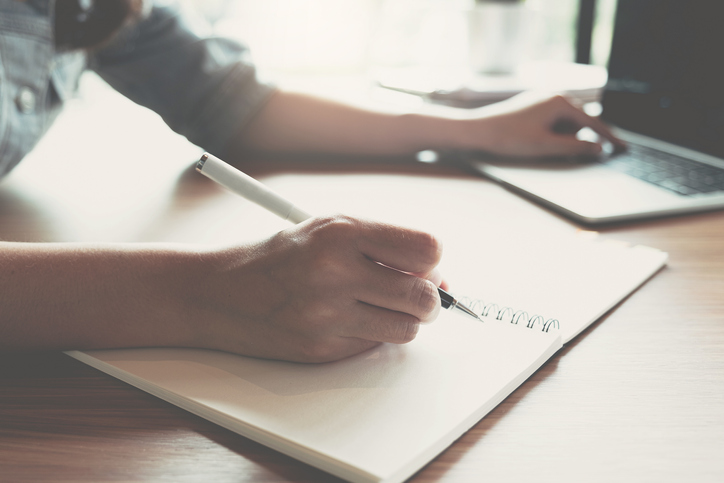 If you're sitting the BMAT in November, one of the trickiest things will be juggling your A-Levels and BMAT prep.
But if doesn't have to be one or the other, so: what's the best way to manage your time when it comes to BMAT and A-Levels?
---
Looking for strategies to score highly? Our popular one-day course is now streamed live online!
Go To BMAT Course
---
1. Remind yourself how important your A-Levels are
Whatever you do, don't let BMAT revision completely overtake your other work…remember your A-Levels are just as important, even if they're not quite so imminent. Imagine how much work you'll have to catch up on if you let months go by without you focusing!
Keep telling yourself that compromising the BMAT isn't going to end your dreams of being accepted into medical school, but not achieving those grades most certainly will. If need be, the BMAT can be retaken in the next admissions cycle, so you can give it another shot. However, it's important to remember that many medical schools don't accept resits – so make sure you focus on your A-Levels!
Read more about changes to BMAT 2020
2. Set yourself a time cap for BMAT revision
Some of you will have decided to take the BMAT as a backup after not performing so well on the UCAT. You may feel you have to work extra hard in order to make up for not achieving as highly in the UCAT. Whilst that's a good mindset to have it can also have dangerous consequences if you allow yourself to go overboard because that will result in your A-Levels suffering. The best thing to do is tell yourself you will only do half an hour a day or an hour a day – that way you can get it done and dusted early on in the day and spare time for other revision too.
Read more about BMAT universities
3. Start BMAT prep early
In order to finish going through everything in time, you must give up procrastinating right now! Have your BMAT preparation pace be slow and steady rather than trying to cram it all in within the last week. Planning ahead will ensure you've completed everything in time.
Read more about BMAT scores
4. Get through past papers
For the BMAT you have access to several years of past papers, which is great because you'll be able to keep practising and refining your technique. However, be mindful of spending a lot of time on practice papers – an example of something I did to save myself some time was by being a little tactical in the way I practised section 3.
I wrote a few BMAT essays under timed conditions (which you can read here, here and here!) but for the remaining essay titles I either discussed it with someone or brainstormed some ideas which was much more time efficient. However, this is just what worked best for me – if you're struggling to write full essays in the time limit, for example, it will definitely be worth practising this properly!
Read about six tips for passing BMAT
5. Create realistic aims
Finally, keep in mind that the BMAT is supposed to be a difficult test – it's inevitable that you're going to make a series of silly mistakes throughout the paper, but that's fine. Don't try to work relentlessly for the perfect 9 because that way you'll be neglecting your A-Level subjects.
Instead have a look at what your chosen universities require and make that your aim. That way you'll be able to achieve maybe a 5 on the BMAT as well as the 3 As at the end of this year.
Good luck!
Words: Masumah Jannah
---
Our expertly trained BMAT tutors can help you master the test at your own pace.
Book BMAT Tutoring
---
Learn More: