BMAT Courses - Get The 2017 BMAT Course Early Bird Rate!
* BMAT Courses 2017 – dates released, including earlier dates for BMAT September 2017! Get the early bird special: book your BMAT Course before July 31st 2017 for a 10% discount! *
Fully revamped and updated for the 2017 syllabus, our BMAT Course is designed by doctors and Oxbridge Science graduates to help you score highly in all sections of the Biomedical Admissions Test. 
At universities requiring students to sit the exam, a high BMAT score is often the difference between getting an interview or not – so it's crucial you prepare well.
99.4% of those who returned our 2016 BMAT Course survey said they would recommend it to a friend, while 96% rated it 'excellent' or 'very good'.
Due to popular demand, we are now running courses across the UK, in cities including London, Manchester, Birmingham and Leeds. We've also got earlier dates to account for the new September BMAT sitting.
Secure your BMAT 2017 place today for the early bird price of just £157.50.
Book The BMAT Course Early Bird Special
Based overseas? Check out our BMAT International Courses!
If you prefer to learn at your own pace, try our Online BMAT Course with 7 hours of tutorials and over 500 practice questions.
Are you a teacher looking to book at BMAT Course for your school? Please fill in an enquiry form.
Wondering why you should go with us for your Medical School preparation? Check out our Why TMP? page to see what makes us different.
---
What You Need to Know About The Medic Portal's BMAT Courses
The 2016 course achieved a 99.4% recommendation rate from attendees – with amazing feedback from students and schools around the world. Eton, Cheltenham Ladies College, Latymer and the Girls' Day School Trust use The Medic Portal for their BMAT preparation.
They are not written by students. Our BMAT Course has been painstakingly put together by practising doctors, First Class Oxbridge science graduates and admissions test experts. The Medic Portal is officially partnered with the Royal Society of Medicine.
They are full of carefully tailored BMAT strategies, including our unique approach to the BMAT Section 3 essay. This aims to give you the tools needed to access top grades consistently with little or no variance.
---
BMAT Courses – What's Included?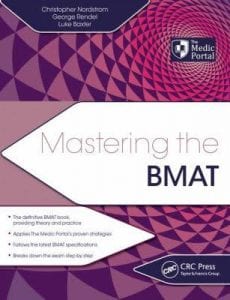 When you book a BMAT 2017 Course with us, you will get:
Access to our fully revamped BMAT 2017 Course in a location of your choice.
A free copy of our popular book, Mastering the BMAT.
A free comprehensive BMAT workbook, complete with practice questions, to accompany the course.
Trusted strategies for all stages of the BMAT, including:
Electronic question-answering devices for real-time feedback and tracking your performance against your peers.
Coffee, tea, biscuits and other refreshments.
Book The BMAT Course Early Bird Special
---
BMAT Course – Timetable
The following timetable is indicative and may change in order to ensure the course is as responsive as possible to BMAT 2017 updates.
| Time | Activity |
| --- | --- |
| 10:00 - 10:15 | Introduction to the BMAT |
| 10:15 - 11:45 | Section 1: Logical & Spatial |
| 11:45 - 12:00 | Break |
| 12:00 - 13:20 | Section 1: Verbal |
| 13:20 - 14:20 | Lunch |
| 14:20 - 14:30 | Section 2: General Skills |
| 14:30 - 15:45 | Section 3: Physics |
| 15:45 - 16:55 | Section 3: Writing Task |
| 16:55 - 17:00 | Feedback & Close |
---
BMAT Courses – Reviews
Our BMAT Courses have been created by doctors with the goal of boosting students' scores through expert guidance and step-by-step strategies across all three sections. Here are a few things students and schools have said about our BMAT Courses:
'We were very pleased with the BMAT preparation day which you ran for us in-house. The attention to detail and teaching methods were excellent and our pupils came away with greater confidence and knowledge of what was required' – Harrow School
'Not only did I learn about the syllabus and content of each of the 3 sections of the assessment, I also discovered time-saving strategies and invaluable advice regarding logical and effective methods to tackle each question type. As the day progressed, I grew in confidence and understanding, particularly as the course was interactive, fast-paced and expertly structured so that we had the opportunity to answer past BMAT questions under the necessary time pressure and, crucially, with immediate individual feedback and clarification' – Badminton School Student
Read more Testimonials.
---
BMAT Courses – Logistics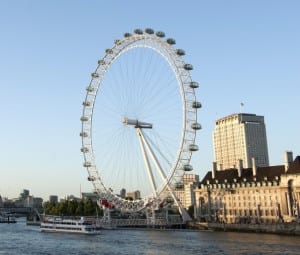 Due to popular demand, we are offering more BMAT Courses than ever across a range of UK cities in 2017.
BMAT Courses London.
BMAT Courses Manchester.
BMAT Courses Oxford.
BMAT Courses Bristol.
BMAT Courses Birmingham.
BMAT Courses Nottingham.
BMAT Courses Leeds.
Our London BMAT Courses are held in our Waterloo classroom overlooking the London Eye – these are limited to 13 per course.
Book The BMAT Course Early Bird Special
---