Published on 25th March 2019 by lauram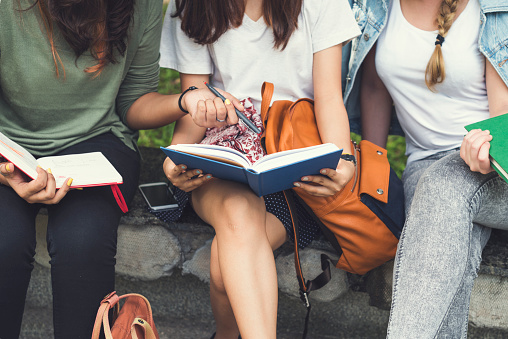 Applying to medical school can feel like navigating a maze. There are many parts of a medical school application that need to be in place to secure your interviews. Here I have highlighted my five key components for a strong application.
Want expert tips on the medical school application process? Book a space on our TMP Aspire event!
Book your Aspire ticket
Applying for 2020 entry? See Key Application Dates for 2020 Entry>>
1. Identify the right medical schools for your strengths
I cannot stress how important this is. There are a variety of places to apply, however, each medical school will place different weightings on different elements of the UCAS application.
Given that you can only apply to four medical schools, it is imperative that you select the ones which will give you the best chance of getting an interview.
It is well known, for example, that Newcastle Medical School place great emphasis on candidates' UCAT scores. Whereas Bristol place 70% of their scoring on the personal statement. Some medical schools use the Situational Judgement score in the UCAT whereas others do not.
A very important consideration is how medical schools use GCSE and AS grades – make sure that you not only fulfil these academic requirements but that you apply to schools that will maximise the weighting of your academic scores in the selection criteria.
Our guide to Medical School Requirements and the comparison tool will help you figure out which schools you should consider based on your strengths.
Compare all UK medical school entry requirements>>
2. Show that you have gained long term voluntary work in the community
There are two key points here, the first is displaying your own voluntary work which contributes to the community. This will help demonstrate that you are actively contributing to improving the lives of those around you.
Medical schools want candidates to understand that the medical profession prides itself on being a form of public service and voluntary work is an excellent example this. The second point is to show that you have continued to volunteer consistently over a long period of time.
This shows two things: commitment and excellent teamwork skills. Medical school is an arduous journey requiring self-sacrifice and working with many different people who you may or may not always get along with. Showing commitment to your voluntary work will go a long way to demonstrate that you have both these capabilities.
See all UK medical school work experience requirements>>
---
Try one of our quizzes:
---
3. Reflect on your work experience
This will help to show that you have gained an authentic insight into the role of a doctor and importantly what you have learnt from observing that interaction between a doctor and a patient in the healthcare setting.
What exactly do I mean by reflection? We are taught at medical school that almost every clinical encounter will incorporate some ethical, professional and scientific principles. Examples of these include confidentiality, duty of care, patient capacity, distributive justice, quality of life, duty of candour, integrity and evidence-based medicine.
Even the simple prescribing of antibiotics has a wider context regarding patient adherence to medical advice, the implications of antibiotic resistance, safety and many more.
Make sure to think about the contexts around some of the clinical encounters you have observed and be ready to explain what you have learn from them in your personal statement and interviews.
Read how to reflect on your work experience>>
4. Understand the professional requirements of medical students and doctors
Medical schools will expect candidates to have some idea about the healthcare system in the UK and what is expected of medical students and doctors. There are some key publications that I would recommend all prospective medical students to be familiar with.
These include the GMC's Outcomes for Graduates which outlines the expectations of medical students by that time they are ready to graduate. More recently, medical schools have been focusing on the GMC's Achieving Good Medical Practice.
This is guidance that is specifically designed for medical students and outlines the profession expectation placed upon them both in person and online during their studies. Finally, it is also important to be aware of the NHS Constitution.
What Does a Doctor Do? Read our guide>>
5. Prepare your application early – and prepare for UCAT/BMAT
There is nothing worse than a hurried last-minute UCAS application. Making your application that best it can be will take time so start this process early.
Don't leave it too late to begin drafting your personal statement – you should leave enough time to allow your teachers and others to give you in depth feedback and for you to implement changes.
You also need time to prepare for your admissions tests. For BMAT, make sure to brush up on your science and maths knowledge and give yourself time to go through each of the past papers and constructively improve your score.
For UCAT, practice makes perfect, so make sure you complete lots of practice questions to work on improving your score.
Read more about UCAS for Medicine>>
Read more about BMAT>>
Read more about UCAT>>
And finally it is worth bearing in mind that there is always some element of luck involved in medical applications. If you have been unable to secure an offer in one application cycle you can use this is as learning opportunity to improve your next application!
Words: Hassan Ahmed
Want more medicine application tips? Read our popular blogs below: