Published on 21st October 2019 by laurenwade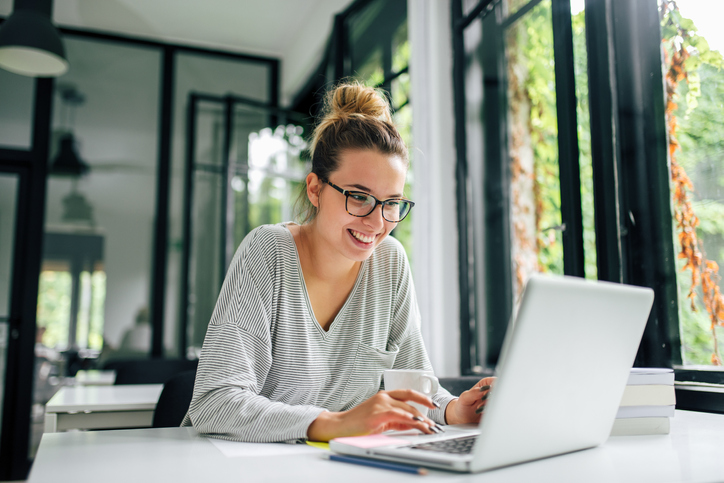 After sending off your UCAS application it could be months before you hear anything back from the medical schools you've applied for. It can be a nerve-wracking time but try not to think about it too much as it is now out of your hands. Instead, here are six productive things to do with this time after you've sent off your application.
1. Get on top of A-Level revision
If you are in year 13, use this time to really get on top of your subjects. Chances are you have mocks coming up around Christmas time. Use this relatively quiet period before interview season starts to consolidate your knowledge so that you feel prepared for any mock examinations you have.
This will also help you to avoid cramming it all in before the real things in June. You will also be less stressed when you later inevitably devote more of your time to interview preparation and have less time for A-Level revision. At the end of the day, you need good A-Level grades to get into medical school so use this time to help yourself be as prepared as possible for those exams.
2. Start your preparation for interviews
Once you get to interview stage, your performance at the medicine interview itself is the most important factor in you receiving an offer. Slow and steady rather than rushed and sporadic preparation will help you to perform well.
Make sure you are familiar with the structure of the course and the 'best bits' about that particular medical school. Also practise common questions such as 'why have you chosen to study medicine?' and 'why have you applied to this university?'. Questions such as these are highly likely to come up, so make sure you have a solid answer.
The more practise you do, the calmer and more confident you will feel on the day, and the more prepared you will be to tackle any questions that come your way! Be sure to also know your personal statement inside out. Comb through it and come up with a list of questions that could be asked based on what you have written. You will be expected to reflect on and talk about anything in your personal statement as after all, these are the things you have done.
3. Create a backup plan
Hopefully you will receive interview offers from the medical schools you applied to, but there is a chance that you might not. Don't be afraid to make a backup plan for if you don't get into medical school this time around. It is important not to pin all your hopes on getting offers this year.
Medical school is very competitive to get into so be realistic and have a plan B, just in case. You might be set on reapplying if you don't make it this time around, or you might consider other closely related courses like Biomedical Science or perhaps becoming another kind of healthcare professional, such as a nurse or a paramedic.
4. Take time out to rest
Interviews can be intense so make sure you use this time between sending off your application and potentially having interviews to have a rest. Interviews require a lot of preparation so to ensure you can perform to your best, make sure you are taking care of your wellbeing.
Try to get seven to nine hours of sleep per night and eat healthy meals. Also, make sure you keep doing the things you enjoy, such as exercise or reading books. Feeling healthy and well will help you to prepare for and perform in interviews to the best of your ability.
5. Catch up on everything else
The application process for medicine is time and energy consuming. Chances are, over summer you were busy preparing for and doing the UCAT and perfecting your UCAS application. Everyone else had more time to consolidate their knowledge of year 12 content (if you are going into year 13). Use this period of relative calm to revise and catch up on anything else you let slide over the summer whilst you worked on your application.
6. Stay positive
It can be really disheartened when friends who have applied for other course receive offers in a matter of weeks. Try not to let this get you down as medicine is a totally different admissions process. Do regularly check your emails and UCAS Track, but don't get totally hung up on it.
You might not hear back until January or February about an interview. Try not to think about how the other people around you are doing and focus on yourself. Work hard and stay positive as there is nothing you can do to speed up hearing back from medical schools about the outcome of your application.
Applying to Medicine? Book a space on our Interview Course!
Book an Interview Course
The application process for medical school can be more than a bit stressful. Try not to focus all of your energy on thinking about interview offers once you have sent off your application and use your time productively instead.
Words: Safiya Zaloum
Read more: