Published on 22nd January 2019 by lauram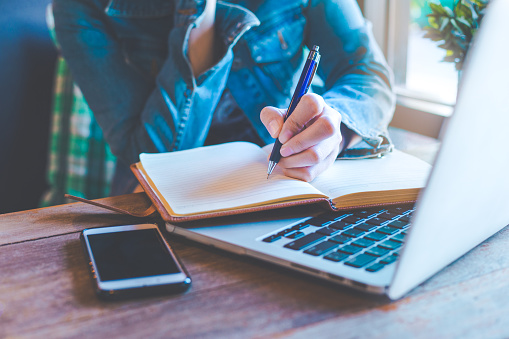 One way to make your application stand out is to do an Extended Project Qualification (EPQ) project. This is by no means compulsory, but if you have done one, it gives you an extra avenue for demonstrating some key qualities both in your personal statement and interviews. In this blog, I will give you some good ways to use your EPQ to make your medical school application stand out.
Sitting the UCAT this year? Try our one-day UCAT Course!
Book our UCAT Course
Dedication to Medicine
If your EPQ topic relates to medicine, then you can use it to demonstrate your commitment to the field, as it shows that you have gone out of your way to learn more about it. Medicals schools are looking for candidates who are committed to lifelong learning so genuine interest is therefore crucial, and showing it at this stage is even more impressive.
Or alternatively…interest in something outside of medicine
Although most aspiring medics will choose a scientific or medical topic for their EPQ, this is not the only option! You may be interested in writing about something completely different and this is absolutely fine.
Instead of showing a dedication to medicine, you can use it to show that you are creative and well-rounded with varied interests, which is also something that medical schools look for. As long as you justify why you chose the topic, then you are not at a disadvantage (you should, of course, ensure that you show your dedication to medicine in other ways, such as reading medicine-related journals or books)
Read how to use your voluntary experience in your medicine application>>
In-depth knowledge of a topic
Particularly if the topic you have written about is medical, you can show medical schools what you've learnt from this project. It's not worth writing tons of information in your personal statement, but mentioning the EPQ topic allows them to ask you about it at interview.
Of course, no one expects you to start studying medicine before you've even been accepted, but showing an ability to learn and understand things beyond A-Level scope is impressive. If you've written about something topical, you can also use it to show your knowledge of current affairs.
An ability to write
Don't underestimate the skill required to write thousands of words on one topic. Although medical school admission focuses on science in terms of academic criteria, writing is a very valued skill in the field of medicine.
Not only will you have to write at least one essay a year (that's a minimum – some medical schools ask you for one a week!) but you will have plenty to write in terms of reflection and evaluation of your own learning and achievements. This is expected to be of a high standard, and therefore demonstrating writing skill is an attractive quality.
Read How to Get an A in Your Medicine EPQ>>
Interest in research
Undertaking an EPQ requires a lot of background reading and research, a skill which is not often needed at GCSE and A-Level. An EPQ therefore presents you with a somewhat unique opportunity at this stage in your studies to demonstrate interest in research. As well as the technical skills involved in research, an EPQ is proof of your enquiring mind, something that medical schools want to see and nurture.
Good time management skills
Doing anything in addition to your studies during the A-Level period is a demonstration of your time management abilities, and an EPQ is no exception. Writing about it in your personal statement will show medical schools that you are able to achieve highly both in compulsory studies and outside activities, striking a good balance between the two.
Medical students and doctors need to manage their time effectively both in their academics and at work, and so seeing this quality in you will make them more likely to consider your application.
How much work experience should you have when applying to medicine? We speak to six applicants here>>
Public speaking and presentation
Giving a presentation on the topic of your project is a necessary part of the EPQ. For many people, this is a unique opportunity to practice public speaking, and this is something you can mention in your medical school application.
Public speaking requires preparation, confidence and a sound knowledge of your topic – having these qualities shows good potential to be a future medical student and doctor.
Read how one student got into med school with no hospital work experience>>
Final thoughts
As you can see, an EPQ ticks a lot of boxes in terms of qualities you need to demonstrate in your medical school application. However, don't forget that its benefits lie beyond your application form – there is so much to learn and enjoy in an EPQ project.
For example, I really enjoyed combining scientific research with my own ideas and creativity. The EPQ was my first opportunity to develop my scientific writing abilities, and I felt that this gave me a great head start during my first year at medical school.
If you have done an EPQ, then I hope you have been given some ideas on how to use it to your advantage on your medical school application. If you were unsure whether it was worth doing one or not, I hope this has helped you understand what the potential benefits are!
Words: Mariam Al-Attar
Looking for other ways to boost your application? Try these: