Published on 6th March 2019 by Maria Correa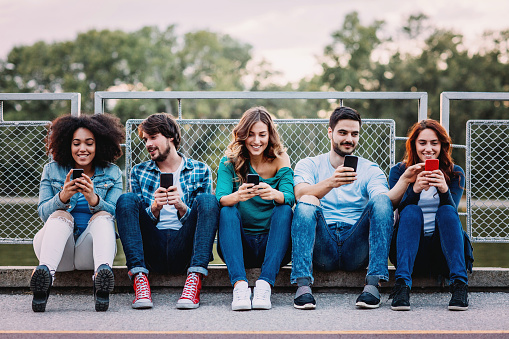 So, you're thinking of applying to medicine – brilliant! It is a privilege like no other to study this course. However, before you embark on the wonderful journey that is medical school, there are quite a few hoops to jump through.
As I know from experience, the medical application process can be confusing at first. To help you aspiring medics, here's a list of some things that I wish I had known before the roller-coaster that is application season…
Want more tips? See our top tips on starting med school!
read our top tips
1.  Organise, organise, organise
Medical school requirements are tough and can feel extremely demanding. There's a lot coming your way: UCAT, BMAT, UCAS, interviews – and on top of that, you need to have a good range of extracurriculars and volunteer or shadow at a hospital or other healthcare setting.
To round it all off, you need decent exam results too! My tip: organisation. Take some time to sit down quietly and make a plan of how you are going to approach all of these. You'll want to plan things in advance because often quite some preparation is required beforehand. Make sure you meet all deadlines.
But most crucially: pace yourself! It is a long journey to get a med school place, and it's important not to lose hope or burnout. Organisation helps keep your goal in sight.
See: 4 Pieces of Advice to Aspiring Medics.>>
2.  Interviews are important!
It may seem a very obvious point, but I can't emphasise it enough. Many people applying for medical schools look amazing on paper, but many still fall short at the interview.
The interview is a chance for the medical school to see your potential as a doctor of tomorrow. An interview is not simply a conversation, but a way to present yourself and your best qualities, and being able to do this requires practice.
Think about why you want to study medicine. Do your research of this medical school and keep up to date with current affairs. Show your passion for the subject and sell yourself. Practice talking about it with anyone – teachers, family, friends.
Try to think about any potentially tricky questions that can come up. Although what's said about you on paper will get you to the door, it is the interview itself that will get you through it.
Read: 6 Admissions Tutor Medical School Interview Tips.>>
3.  There will probably a lot of waiting involved
How many nights did I spend hitting the refresh button on my email inbox? Too much to remember as I showed up to class the next day tired and bleary-eyed, only to dive into my bag the instant my phone received a notification.
It can sometimes feel like the entire medical application process is basically just waiting around, and its important to not make assumptions and spend your time constantly worrying.
Universities receive a tsunami of medical applications every year, and it takes a while to sift through them all. While waiting for a reply, channel your time into focusing on the next stage of your application. That way, you'll be much more prepared for whatever comes next.
See: Our New Year's Resolutions for Aspiring Medics.>>
4.  Don't expect everything to be perfect
This is extremely important, and I was guilty of worrying myself over the tiniest details of my application. Medical schools seem to ask a lot of you, but it's important to remember that the admission tutors don't expect every aspect of your application to be perfect.
There are so many factors that need to be weighed up in your medical application – including your BMAT/UCAT score, your interview, personal statement, reference, predicted grades, GCSE results etc.
If some parts didn't go as planned (as happened many times to me), it's important to pick yourself up and battle on.
Read: Key Skills for Medicine for 2019 Entry- Stress Management.>>
5.  Take care of yourself
It's a long journey to securing that coveted medical school places! It really is a marathon and not a sprint so remember to take care of yourself along the way. Not just for medical school, but because it's a necessary skill to have as a doctor.
Take time to do something you love. Find support with family and friends, particularly fellow medic hopefuls.
Just a small tip: stalking through forums (*cough the Student Room) is something we've all done, but do be aware of what is said on there isn't always necessarily true!
It's tough and hard sometimes on the road to medical school. Yet, if you're lucky, you'll acquire the capacity to leave a personal touch on the lives of many other people. And that in itself is extremely special. I sincerely wish you the very best for your journey.
Sending you medic love to you all!
See also: Coping With A-Levels and Applying for Medicine.>>
Lun Zhu is currently a medical student studying at the University of Cambridge.
Liked This? You'll Love: