Published on 18th August 2016 by Roya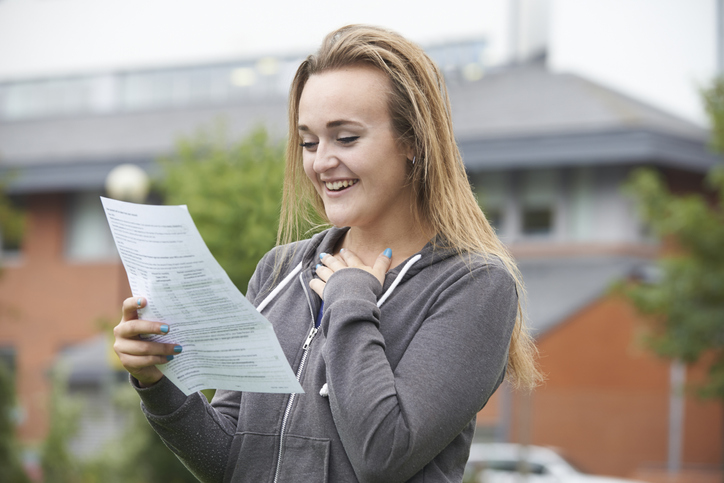 Hooray! The dreaded A-level results day has come, and you've done it! Those trembling hands tore open that crisp brown envelope. Amidst the lines and numbers you spotted those oh-so-yearned for A grades, and fell to the ground with your arms in the air.
OK – perhaps it wasn't so dramatic as that. You're probably a straight-A student anyway (like most other Med School applicants) and so you were expecting these results. But it feels good to have proof in writing that you're pretty clever. Give yourself a pat on the back.
In this blog, I'll give you my top 3 pieces of advice on your next steps before starting university this September, and how to celebrate your A-level results. So stay! Read! And get ready for some Med School success.
read our starting med school guide
1. Have more fun than a barrel of monkeys
You deserve it. You've worked hard all year with those things called A-levels? E-levels? P-levels? Oh who knows, June and July seem so long ago that you've basically forgotten all the pain you went through anyway.
With your A-level results in the bag, now's the time to have one last student summer before packing your things and having to be a real adult at university without phoning or seeing your parents everyday.
Why not see if you can get cheap flights to a European city like Prague, Budapest or Berlin. When I finished, I got flights to Berlin for £30. Can you believe it?! Think about staying for three or four days in a hostel. Check out Hostelworld for some inspiration and cheap places to stay. Then, soak up some overseas culture before coming back to the home turf and knuckling down for the next 5 or 6 years.
Read how to make the most of a gap year
2. Think about what you'll need at Med School…
After your A-level results and holidays, the time will come when inevitably you'll have to think about uni. Don't worry. No need to start prepping for those anatomy lectures just yet. However, you will need to start thinking about packing.
To bring, or not to bring…
What should you take with you? Your university should provide you with a suggested list of the things you'll need. You may be required to pack your own kitchen things, mini fridge and kettle for instance.
As well as this, definitely think about labelling your items. You'll almost certainly forget what belongs to who after your freshers week, so get out those marker pens and put your initials on your stuff just to make sure.
Financing your *ahem* studies
Another very important thing to think about is your finances. If you've got this sorted, then great! After you've settled in to your studies, you could also think about earning a little extra lolly on the side to help pay for your Netflix subscription.
Many students do tutoring. It's a great way to earn money, and is totally flexible depending on your availability.
Stay healthy
Make sure you bring some serious meds with you. Lemsip and Strepsils are key. As are paracetamol and ibuprofen. Many students fall ill after freshers week. I myself had a mild case of pneumonia for the entirety of my first year without realising it.
Make sure you eat well, and get as much sleep as you can before heading off to university. Keep exercising and ensure you're in ship-shape to tackle the almighty freshers week head-on and survive it.
Read 5 tips for preparing for med school over the summer
3. Do some interesting reading
You might have got your A-level results, but it's obviously important to keep those brain juices flowing. Whilst you've rested up over the summer, it can be a little easy to forgot things! Do some research on medical reading lists that will provide you with a great insight into working in the medical profession and more, helping you feel more prepared.
Read Good Reads: A Medicine Reading List
And with that, I bid you adieu!
Words by Roya
Read more: