Published on 10th June 2019 by laurenwade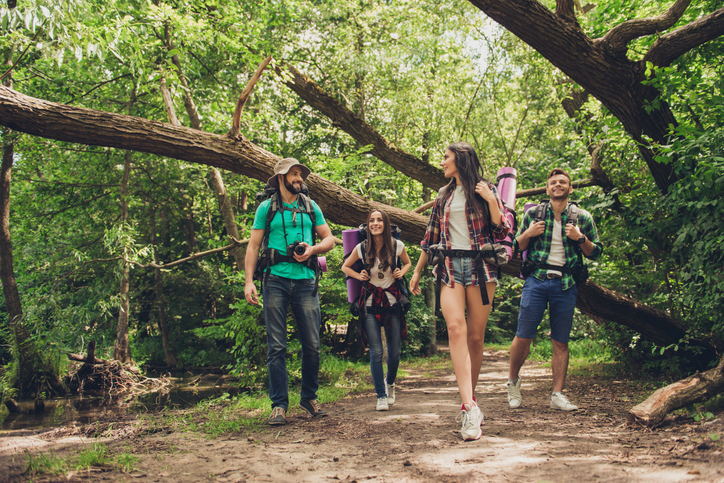 It's hard to imagine a life without revision. Once exams are over, you'll be faced with a gloriously long summer with little to do before med school starts. Whilst waiting for results, there are a number of things you can do to keep busy during the summer. Here are five tips to help prepare for impending university life.
Want more tips? See our top tips on starting med school!
read our top tips
1. Relax
The single most important thing you can do over the summer is rest and relax. You've just finished an intense year full of medical school applications, interviews and exams. Take some time out to look after yourself and spend time with friends, family or alone.
Now is the time to pursue your hobbies and interests to the full – once you start medical school, you will realise how valuable this free time is.
Read How to Make the Most of Summer Before Med School
2. Work
It might be helpful to get a summer job – this could contribute towards living expenses at university or perhaps fund summer travels. Not only will you be gaining independence, having a paid job can be a valuable learning curve in managing money effectively.
You could also volunteer to gain valuable skills and make the most of your summer, instead of being glued to the TV. Volunteering is a productive and beneficial way to spend your free time.
Read How to Apply Voluntary Work to Medicine
3. Learn to be independent
If you are able to, travelling is the perfect way to develop your independence and confidence whilst exploring new places. You'll face plenty of this when you start university, ranging from navigating a new city alone to finding your way around unfamiliar university buildings. Having travel experience will mean you're more confident using public transport, meeting new people and budgeting expenses.
As a student, you'll also face the prospect of cooking all of your own meals. Learning to cook a few basic recipes before leaving home is a good way to ease into the transition of university life. Medicine can be intense with lots of contact hours, so having some quick recipes up your sleeve will certainly make life easier.
Read 10 Things to Do to Prepare for Life at Med School
4. Get on top of admin
Your university might send you some paperwork or emails following results day. Make sure you read these through carefully before term starts. They might provide details of your arrival, accommodation or useful contacts. It could also be worth downloading a map of the campus or local area, so you know where things are when you arrive.
Reading your course handbook or setting up your university email (if you're able to) may be useful to do before beginning your studies. There will be plenty of time if the first couple of weeks to ask questions and sort things out before your course properly begins.
Your medical school will let you know in advance if you have any specific tasks to do before arrival; there's no need to think about the course until it starts! The summer is, instead, a great opportunity to read what interests you. You might want to keep thinking about medicine by reading medical books and journals or keep up to date with medical news, for example.
Read 5 Books to Read for Aspiring Medics
5. University supplies
It can be helpful to create a list of things to take with you, making sure to check any information provided by your university or accommodation (e.g. whether you have access to kitchen equipment). Again, don't worry if you don't have everything before arriving – there will be plenty of time in the first couple of weeks to settle in.
Try to make the most of your post-exam summer – you deserve it!
Read 5 Key Things to Take to Med School
Words: Beatrice Lander
Read more: