Published on 28th May 2019 by lauram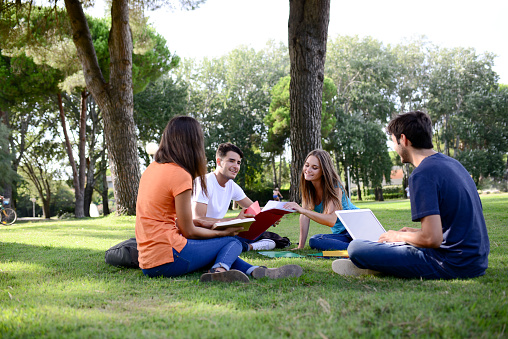 With exams behind you and a glorious long break stretching ahead, it's the perfect time to start thinking about what to do over the summer holidays! Instead of tearing your hair out waiting for Results Day to arrive, why not consider some of these ideas?
Want to be kept up to date on clearing for medicine this year? Sign up to our newsletters here!
Sign up to our newsletters here
Relax
You've worked hard and now it's time to enjoy yourself! Be sure to take time to yourself, throw yourself into your favourite hobbies and interests, and spend plenty of time with friends and family. After you start your new exciting adventure at medical school, it may become trickier to devote time to all these things, so really treasure this period of free time!
See 5 books every aspiring medic should read>>
Travel
Try exploring new places. Not only is it great to visit new cities and meet new people, but it's also good to get used to travelling around confidently on public transport. This will come in handy at university when you want to pop home for the weekend or zip around town.
It doesn't matter where you travel, even exploring your home town can be interesting and you can always learn something new. If you're super keen, you could even visit the university city you're hopefully starting at in September to familiarise yourself with the area.
Get some ideas from things to do on your gap year>>
Read
I know what you're thinking. You've just spent months with your head stuck in textbooks and now you're expected to read during the holidays? Kind of, but this time you can read whatever you want!
Along with anything else you like reading, I would recommend keeping your brain ticking by reading some medicine-related books or articles that interest you. Atul Gawande books, This is Going to Hurt, Your Life in my Hands, and BMJ/student BMJ articles are all very entertaining and thought-provoking reads that I have enjoyed.
Read our interview with the author of This is Going to Hurt, Adam Kay>>
---
Why not try one of our quizzes?
---
Work or Volunteer
Getting a summer job or volunteering is a productive and valuable way to spend your time. It's a great opportunity to make some money and gain new skills.
Volunteering doesn't have to be medically related, as you will undoubtedly learn lots from any new role you take on. It's a rewarding experience and definitely time well spent. Working or volunteering also gives your long summer a bit of structure, which can make you more productive and stop you being glued to your Netflix account.
Read how volunteering can help with medicine>>
Be independent
You don't want to be living off pot noodles and takeaways at university, so get cracking learning to cook! You will be busy as a medical student, so it's a good idea to get into the habit of cooking, cleaning, and doing the washing up. This will set you on the right path for a smooth transition to medical school and your parents will appreciate it too!
Words: Louisa Lee
Want tips on starting medical school?