Published on 9th October 2017 by lauram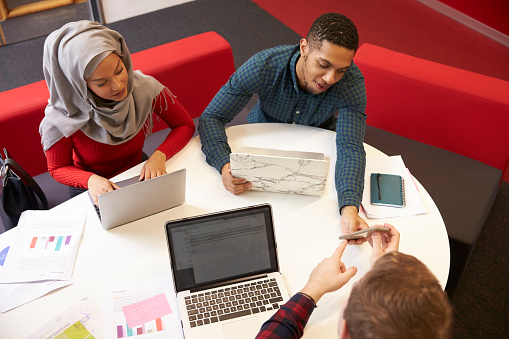 Some of you may be sitting the BMAT because one or more of the medical schools you want to go to requires it, whilst others may be sitting it because they didn't do so well on the UKCAT so are going to opt for BMAT universities instead – whatever your situation, it is important that you ensure you prepare well beforehand.
From someone who has sat both the UKCAT and the BMAT, here are my top 3 tips to help you in your BMAT preparation!
Book Our 99% Recommended BMAT Course
1. Actually take time to review and revise the content
As you probably know, one of the sections of the BMAT is based on GCSE-level scientific knowledge. It is really important that you go back and brush up on your GCSE maths, biology, chemistry and physics before attempting the questions.
Unlike the UKCAT and the other two sections of the BMAT, the scientific section CAN be revised for and doing well on this section is more about your knowledge, as opposed to whether you have mastered the technique.
Most of you, I presume, will be taking Chemistry at A-Level, so your chemistry knowledge should be up to scratch – and some of you may also be taking biology, maths or physics. If you aren't taking one or more of these subjects (for example, I didn't do Physics A-Level) then your knowledge in these subjects may be weak as you haven't studied it for a while.
An efficient BMAT preparation technique may be to spend more time working on these subjects as opposed to a subject you are taking as an A-Level.
2. Don't be afraid to ask teachers for BMAT preparation help and guidance
Often you will come across practice questions that you simply cannot understand, even after looking at the solution and explanation. This is totally normal – BMAT questions are supposed to be challenging. If this does happen, do make sure you go to a teacher (who teaches the subject of the question you are stuck on) and ask for help.
I did this whenever I was stuck on a question and it definitely did help clear things up! Also, if you practice any BMAT essays, hand them in to a college/sixth form tutor or somebody who has some knowledge of what the BMAT entails, and ask them to mark it for you – this way you can get an idea of the areas you need to improve on.
3. Practise, practise, practise and practise some more!
Practising is key with these admissions tests, be it UKCAT or BMAT. Of course, as I mentioned above, the first step is to make sure you have the knowledge that you need to in order to be able to answer the questions, but after that it is all about practice questions – and when I say practice, I mean TIMED practice.
Not only will this help you familiarise yourself with the format of the questions, but it will give you an idea of whether you need to speed up or not. In the BMAT, you're under a very tight time limit so it's important that you develop an efficient pace at which you answer the questions, and this can only be achieved through practice. It's also important that when you practise essays, you practise writing on ONLY one side of paper, as this is all you'll be given in the actual exam!
I hope these tips have been useful in your BMAT preparation – good luck!
Words: Tahmeena Amin