Published on 20th June 2016 by Roya
Welcome to this week's latest edition of the news summary. This week's we'll cover recent medical and health research news that occurred between the 13th to the 19th of June. So far, we've seen new developments in the treatment of cancers and depression, as well as reports highlighting safety concerns in an NHS trust.
NHS trust fails patient safety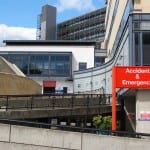 Four patients died after mistakes were made at an accident and emergency unit in North Middlesex. A report conducted by the NHS shows a series of incidents in which patient safety was failed in North Middlesex from 2014. The deaths occurred between 2014 and 2015 and have been acknowledged by the North London hospital who had admitted that the deaths were due to mistakes and poor care.
Two of the deaths were caused by staff failing to notice patients whose conditions were deteriorating. Another was caused by delays in prescribing fluids and antibiotics, whilst one was caused by failure to notice a patient who was having a cardiac arrest.
The hospital is seriously understaffed is required to urgently improve the quality of care it provides. NHS England is trying to persuade other London hospitals to lend North Middlesex doctors who specialise in accident and emergency care to improve its performance. Five doctors are consequently due to start later in June.
Bespoke depression treatment in the pipeline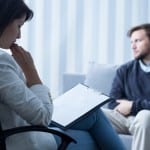 A group of researchers at Kings College London have developed a blood test that could lead to personalised treatments of those suffering with depression. Currently, previous research has indicated that inflammation that can be caused by stress may impair the effect of antidepressants.
The research involved screening blood samples of patients suffering with depression and finding links to whether or not antidepressants were effective. They then used a second group of participants to try to predict who would and who would not respond to antidepressant treatment.
A large proportion of patients were correctly predicted to be responders or non-responders to the treatment. Whilst the test missed between 39-43% of non-responders meaning that they could receive treatment that doesn't work for them, the new approach would mean a larger percentage of people would benefit. Further research with larger sample sizes needs to be conducted before the process is trialled in the NHS.
Immunotherapy cancer treatment to be available on the NHS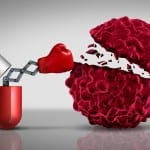 A new cancer drug treatment which causes the immune system to attack tumours will be paid for by the NHS in England. In previous clinical trials the new therapy caused a decrease in tumour size in 69% of patients with highly aggressive skin cancer.
The decision to approve the drug is one of the fastest in the NHS and it is likely that the treatment will become available across the UK. The treatment involves immunotherapy, where the body's own defence system is used to target the tumours.
Drugs such as Ipilimumab and nivolumab prevent the cancers from going undetected by the immune system, thus making them easier to treat. Previously, patients with aggressive, advanced melanoma lived for nine months on average, however after two years of taking both of the newly improved drugs more than half of patients experienced tumour shrinkage. In a fifth of patients, following treatment no signs of cancer were left.
Uploaded by Joelle on 20th June, 2016