Published on 13th June 2016 by Roya
Hello! Hope you're ready for this week's Medical News Summary blog, which covering the latest and greatest from the 6th June to the 12th June. Today, we've got information on how some high fat diets do not cause weight gain, NHS bed blocking is at record high numbers, and how green tea can improve the cognitive ability of people with Down's syndrome.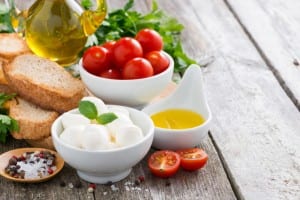 A Mediterranean diet has been shown to not cause weight gain, despite being high in fat from food-stuff such as olive oil and nuts. The study, carried out by Spanish researchers concluded that despite more than 40 years of nutritional policy advocating low-fat diets, eating foods high in fat, like olive oil and nuts, does not cause weight gain.
The trail assessed a cohort of three groups aged between 55 and 80. One group ate an unrestricted-calorie Mediterranean style diet with added extra-virgin olive oil, the second group ate an unrestricted-calorie Mediterranean diet with added nuts and the third group were assigned a standard, low-fat diet.
More than 90% of those assessed were obese or overweight. Whilst there was no substantial weight loss, the greatest loss was recorded for those on Mediterranean diets with extra olive oil, losing on average 0.88 kg compared to 0.60 kg on the low-fat diet.
Obesity is a huge concern worldwide, and can result in increased risk of heart disease, cancer, strokes and diabetes. With the results of the research in this article, we should not be calorie-counters with a fear of fat, but instead focus on eating high quality food, cutting meat, animal fats, refined carbohydrates, junk food and sugary drinks.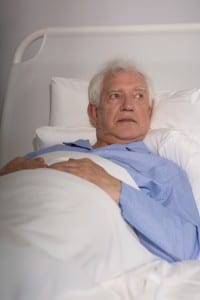 Lack of social care has resulted in more healthy people being 'stuck' in hospital beds, unable to go home reports the Telegraph. Over the last five years, the number of 'bed-blockers' has tripled since both the social services and care homes have seen funding cuts.
Over a month, 167,000 bed days were lost because of delayed hospital discharges. This is estimated to have cost the NHS £45 million.
Bed-blocking was at a high during the junior doctors strikes on April 28, when the NHS struggled to get back to it's normal routine.
An NHS England spokesman said "It's important patients who are well enough to leave hospital can do so at the earliest opportunity, and in some parts of the country the system is working well. However, performance varies and growing pressure on social care will intensify delayed discharges and put extra pressure on hospitals in the future".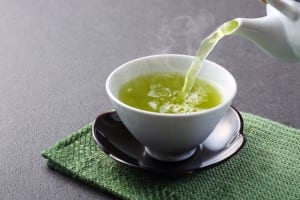 Epigallocatechin, a compound found in green tea, has been found to improve congnitive abilities in people with Down's syndrome over a year-long clinical trial.
Epigallocatechin alters the way neurons in the brain connect with each other, resulting in improved cognitive function. This positive impact continued to last up to six months after the trial ended.
84 young adults with Down' syndrome were assessed during the trial, and were split into two groups. One group was given decaffeinated green tea with 45% epigallocatechin alongside weekly cognitive training. The other group was given the same training but with a look-a-like placebo.
Overall, the green tea group scored better on tests. Importantly however, they improved over time.
It is important to note that this is not a 'cure', but a potential treatment to 'improve these individuals' quality of life', as said my Mara Dierssen, senior author of the study and a researcher at the Centre for Genomic Regulation in Barcelona.
Down's syndrome – caused by the presence of an extra or third copy of chromosome number 21 – is the most common form of intellectual disability, with around 1 in every 1,000 people being born with it.
Uploaded by Roya on 13 June 2016