Published on 21st November 2019 by laurenwade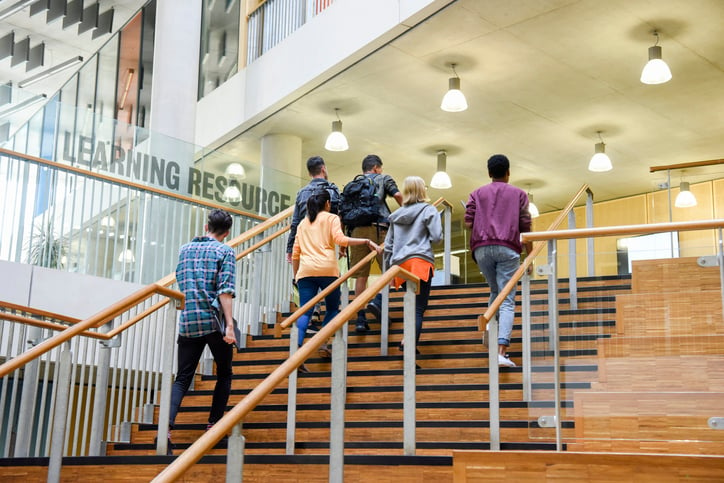 We asked a student studying at medical school in Manchester to document a typical week in their life of studying medicine. Read the second part to find out what they experienced this time and to keep up to date with their exciting life at medical school.
Monday 4th November
As always, an early start was the case with a PBL opening at 9am. Although it's the same each Monday, the early start after the weekend is never easy – especially not when I have had a wonderful lie in the day before. But the show must go on, and while it may seem as though I am complaining, I do in fact love my degree and really do not mind the early starts when I'm doing something I have always wanted to!
PBL lasts an hour and half each Monday as we inspect the case in detail and create our learning agenda for the week.
Being blessed with free periods in university isn't as glamorous as it sounds – not for me anyway. Mine are filled with revision and work for the week ahead and, when time permits, looking back over previous cases.
During the afternoon, we had something a little different instead of our usual consultation skills session. PPD (Personal and Professional Development) is a massive factor of being a medical student and doctor alike, as it means that we are able to reflect on our learning and thus become better versions of ourselves. This week's session was another introduction into the world of reflection and the way to go about such within medicine.
After university, as always, I spent the night completing work.
Tuesday 5th November
This Tuesday was a full one – with a placement in the morning and three lectures in the afternoon.
I spent a few hours with my clinical partner in a local GP surgery to observe the in-house doctor and take time to carry out a consultation with one of the patients (with the GP observing of course). I always thoroughly enjoy the time we have in GP and hospital settings, and this was no exception!
The lectures were less exciting, but worthwhile and hugely interesting all the same – this week's focus was on the immune system and its role in HIV.
Wednesday 6th November
As usual, we had lectures in the morning (following the theme of HIV from this week's case), and then I headed straight to a local primary school with MIPS (Medics in Primary Schools) society to teach one of the year six classes about the skeleton.
Upon returning to campus, I completed some work with a friend before we headed to Royal Manchester Children's Hospital as volunteers with CHUMS (Children's Hospital University of Manchester Students) society.
Thursday 7th November
While I had Thursday off as per, it was far from off on this occasion. After an emergency doctor's appointment, and then going to have some bloods taken, it was time to complete my mid-semester formative exam. This is an exam which does not count towards our final grade for the year, but instead is used to see where we are up to, how our way of learning is working for us and to highlight any areas which need some extra time looking over. I did well on this one, which I am very happy about as it shows that my techniques for revising are working for me at this stage.
I then spent the rest of the day attempting to finish off PBL alongside preparing some more for anatomy for the following day. Although I did not manage to answer all the questions for PBL this week, I made a good go at as many as possible and ensured I left the questions I had some knowledge about from my previous degree so that I did still have things to contribute.
Friday 8th November
Once again, a 9am PBL class kick-started the day. This time, we closed the case by going through the learning agenda we previously created and helping each other to fill in gaps in knowledge which we discovered over the course of the hour and a half.
During my lunch break, as I do every Friday, I spent time going over anatomy in the recourse area of the dissection room (DR) so that I felt comfortable in the anatomy session later that day.
Usually, we have a close-of-the-week lecture on Fridays, but this week it was cancelled and so my rushed lunch was able to be extended and myself and friends hence made the most of it by treating ourselves to a coffee and catch up.
To finish the day, and the week, we put all our knowledge into practice in the DR through the use of prosections and models of the bones and joints of the upper limb, as well as the lymphatic system.
---
Got an MMI this year? Book a space on one of our upcoming MMI practice circuits!
---
Conclusions
In medicine, the end of the week does not signal a period of rest but a means of consolidation and preparation of work. There is a constant learning cycle and always something that can be done – while it is important such things are completed, time to relax is also important. Balance is key in everything, but particularly in medical school!
Words: Holly Egan
Read more: