Published on 7th November 2019 by laurenwade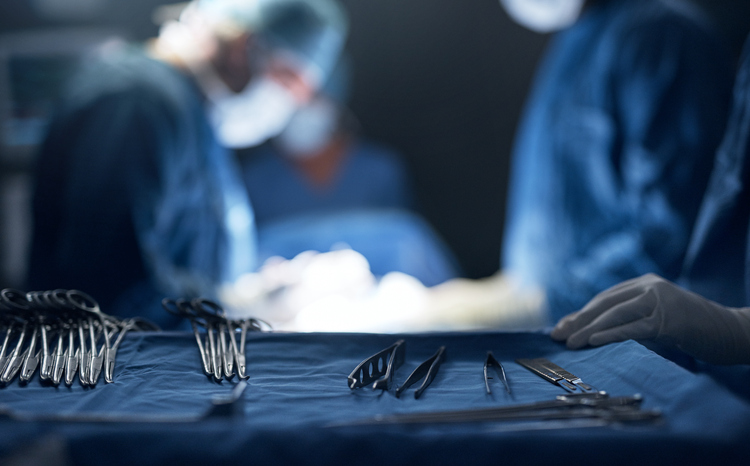 David Brill is a Foundation Year 2 Doctor junior doctor at the Royal Free Hospital in north London. He studied medicine at St George's, University of London from 2014-2018, graduating with three distinctions and one merit. He has written a new book called Making a Medic: The Ultimate Guide to Medical School. covering everything you need to know to succeed at medical school without going insane in the process. Check it out here.
We spoke to David Brill about the inspiration behind Making a Medic the biggest challenges facing aspiring medics, the advice he has for those applying to medicine and more!
1. What inspired you to write Making a Medic?
As I progressed through medical school, I relied a lot on tips from students in years above. They're full of practical advice like how to survive on clinical placements, how to do well in practical exams (OSCEs), which resources to use for studying, and so on. This sort of information is often called the 'hidden curriculum', as distinct from the academic information which is formally taught in lectures and tutorials.
It gradually dawned on me that none of this helpful advice had been written down anywhere, leaving each new generation of medical students having to rediscover it for themselves from scratch. There absolutely tons of information out there about the scientific and clinical aspects of medicine, yet so little about how to successfully navigate the process of developing from a student into a doctor. I got top marks throughout medical school despite having far less free time to study than most students (I had two young children), so I figured I must be doing something right!
So somewhere in my penultimate year I began jotting down ideas: things I wished I'd known when I started medical school, things I had done well over the years and things I felt I could have done better. These notes expanded into a complete guide covering everything you need to know to survive as a modern-day medical student. I found a publisher (for Making a Medic) and wrote it up during my first year of being a junior doctor (Foundation Year One), and Making a Medic was born!
2. What are the biggest challenges facing aspiring medics in the application process currently?
The most challenging aspect is the sheer number of hoops you have to jump through as part of the process. You need to decide which medical schools to apply to, do your research and attend open days, complete your A-levels, sit extra exams like the UCAT or BMAT, write a personal statement, do work experience, read around the topic and attend interviews. There is also a lot of paperwork, stress and emotions to deal with along the way. Personally, I found it to be a long and gruelling journey!
Don't let this put you off though, because medical school can be an amazing, life-changing experience and the gateway to a fantastic career. It will all be worth it in the end! The key is to be aware of exactly what's required right from the start of the application process, so you know what to expect and don't get any nasty surprises. Be organised and proactive, take each step as it comes and try to stay calm and focused on your goals. Stress and panic are not your friends!
3. What's the most important piece of advice you wish you'd known when applying to medicine?
Make the most of your work experience, because this will really set you apart from other candidates in personal statements and interviews. Take an active interest in what the doctors are doing, appear enthusiastic, ask questions and try to understand as much as you can about the patients and their illnesses. This is much better than just standing quietly in the corner being ignored!
At the end of each day, write down five things you learned, then try to adapt these into insightful anecdotes which illustrate specific points about medicine as a career and why you want to do it. Where possible, link these to the GMC's 'Good Medical Practice' and 'Outcomes for Graduates', to demonstrate you really understand what being a doctor involves. Commit your anecdotes to memory, making sure you preserve patient confidentiality, and hey presto you're ready to wow your interviewers!
4. How did you juggle studying medicine at St George's with raising a young family?
Not easily! I had to be very strict about maintaining boundaries between my studies and home life. I tended to treat medical school as a Monday to Friday day job, so I would stay in uni during the day time and get as much studying done as possible between lectures. Then once I got home I'd switch off and spend evenings and weekends with my wife and kids, or play sports or socialise. This helped me keep up a healthy work-life balance without letting medicine take over my life!
I also made sure I studied efficiently in intensive bursts, without procrastinating or wasting much time. It was particularly challenging in the run-up to exams when I inevitably had to study evenings and weekends as well as during the daytimes, but I always made sure to take a couple of evenings off per week and make time for my family. It helped immensely that I have a very supportive wife and a great family support network!
5. What do you enjoy the most about being a Foundation Year 2 trainee doctor?
I love the variety and intellectual challenge of being a junior doctor. It can be hard, tiring, busy and stressful, but it is never boring! You are constantly moving around, thinking and solving problems, as well as using a massive range of different skills: one minute I'm using my communication skills to break bad news and discuss treatment options, the next I'm using practical skills to stitch up a tricky wound or take blood samples.
I can think of few other careers that offer so much variety and unpredictability. Plus the fact you are doing something good to help people, which provides genuine satisfaction when you go home at the end of each day. Things don't always go to plan, but you have at least done your best to make the world a better place. Not everyone can say that!
6. What are the biggest issues NHS doctors face in the current climate?
Unfortunately there are a lot of political and economic pressures on the NHS at the moment, which can make the job even more challenging for doctors. Demand is rising, the population is growing older with more complex health needs, funding is being cut and there are shortages of services and personnel across many areas. It is important to be aware of these pressures when applying to medical school, but not to let them put you off. Personally I am very proud to work for a service that provides free, comprehensive healthcare to all citizens, irrespective of their wealth or social status. I think we should treasure it, support it and fight to defend it.
But regardless of your views on the NHS, I would encourage you to put ideology and politics aside when deciding whether or not to apply to medical school: you should base your decision primarily on whether you think medicine is the right career for you. If you want to be a doctor, then go for it! Because the political and economic climate constantly changes, and it is impossible to predict what the NHS will look like when you graduate. There will always be pressures on any healthcare system: focus on getting through your training first and foremost, then take stock once you begin working. If you enjoy medicine but the NHS isn't for you, there are still tons of options: private practice, research, teaching or moving abroad, to name but a few.
7. What's your view on early clinical placements?
I'm a huge fan of early clinical exposure at medical school. Mine threw us straight into it: I was shadowing a GP from my second week! It can be challenging because you don't yet have the knowledge to understand everything you're seeing, but you learn fast through observation and quickly become more confident in the clinical environment and comfortable speaking to doctors and patients. I loved the experience. It also really helped to reinforce all of the scientific and academic knowledge, which can feel rather abstract and intangible without real patients to relate it back to.
8. You're currently on rotation in A&E before moving on to urology and then general practice. Do you know which area you'd like to specialise in later on?
I'm currently planning on a career in general practice. I will enjoy the variety and breadth of different conditions – you simply never know who is going to walk through the door next! GP also offers more flexibility than other specialties, which will allow me to combine clinical practice with my other main interests: writing and medical education. I'll miss the buzz of working in hospitals but overall I think general practice will suit me very well.
Has Making a Medic inspired you to apply to medicine? Book a space on our Interview Course!
Book an Interview Course
Read more: