Published on 11th September 2018 by lauram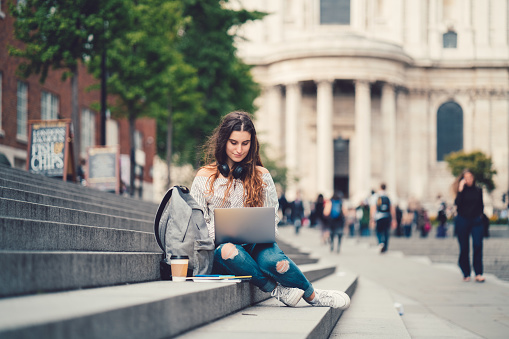 This section covers Biology, Chemistry, Physics and Maths "up to GCSE level". Though the actual scientific knowledge you need to know isn't very difficult, the level of application is what makes these questions challenging. Here are five tips to get you through this section…
Sitting the BMAT this year? Book a space on our one-day BMAT Course!
1. Stick to the time
Anyone who has done the UKCAT and is able to use it as a comparison will know that the BMAT generally isn't time-pressured, however, out of all the sections, this is the one that you'll need to be keeping your eye on the time for the most. You have 27 multiple choice questions which must be answered in 30 mins, giving you just under a minute for each question.
With Section 2, it's easy to get a bit carried away because it's likely that you'll recognise the context of the question, but you must override the urge to keep working on a question after your minute is up. Practise guessing and moving on, after all there is no negative marking.
Read 6 BMAT Preparation Tips to Score Highly>>
2. Revise GCSE + AS Sciences
Although the BMAT is said to be set at GCSE level, quite often you'll see the content creeping up to AS level and that's because it covers all the different GCSE syllabuses. If you want to be well-prepared it will be worth going over some of the topics that are covered at the beginning of A-Level. I'd recommend using a GCSE revision guide and also some brief A-level notes. You can use my Biology and Chemistry AS level summaries.
Read more BMAT Section 2 tips>>
3. Use the Assumed Knowledge Guide
This document provided on the BMAT website should definitely be looked through. It lists everything you need to know in terms of the knowledge for this section. You may want to check through it after doing all your revision to make sure you haven't missed anything, or you might want to look at it before you begin so you know which areas you need to cover.
Read our guide to BMAT Past Papers>>
4. Brush up on your mental maths
The BMAT is a non-calculator exam, but that doesn't necessarily mean the questions you'll be given will be "easy". You will still have complex calculations to work through, so it's up to you to find shortcuts and use your own time-saving tricks.
Practise estimating to work out sums faster; you may find looking at the answer options beforehand helpful as it'll give you an indication of how much you can afford to round.
Make sure you're confident in manipulating fractions as working with fractions will often be the easiest and quickest when working with numbers that aren't whole. You also need to be able to convert between fractions, decimals and percentages fairly quickly.
Read BMAT Section 3 tips>>
5. Read through lots of worked examples
Of course, going through the past papers is very important and doing so will be the best form of preparation you could do. As well as doing that, you need to make sure you fully understand how the answer is derived from the question.
Like I mentioned earlier, you'll be familiar with the subject content, but it's the application that might throw you off. Try and get hold of some worked examples for the past paper questions and meticulously work through them, specifically looking at the way you can work through the question in a logical manner.
Words: Masumah Jannah
Masumah is a 1st year medical student at the University of Manchester. She writes a blog documenting her experience through medical school and also giving tips to aspiring medics: lifeofamedic.com
Want more BMAT tips? Read our tips below: