Published on 11th July 2019 by laurenwade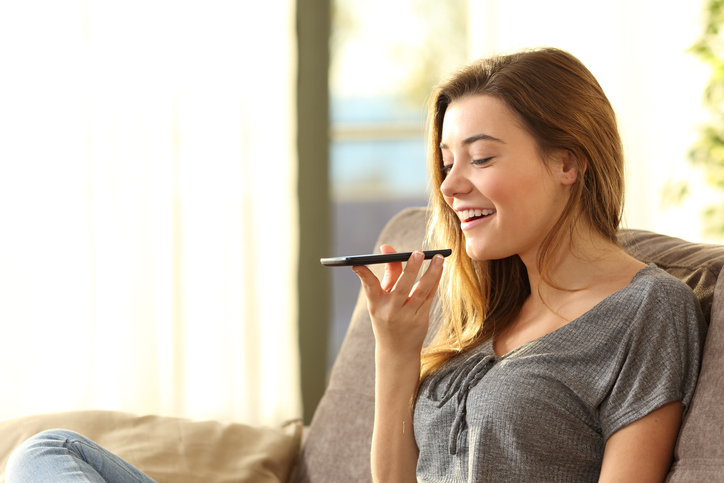 Welcome to this week's medical news round-up! In our latest edition we bring you the healthcare topics that have been under the microscope over the past week, just in time for your med school applications.
Joining us this week: Amazon Alexa, NHS waiting lists and Australian seagulls.
Want weekly news delivered straight to your inbox? Sign up to our newsletters here!
Amazon Alexa to offer NHS health advice
Amazon Alexa users will be able to get expert health advice using the popular device, under a partnership with the NHS, the government has announced
As of this week, Alexa, Amazon's voice-assisted technology device, will be able to automatically search the NHS Choices website when UK users ask for health-related advice.
The Department of Health in England has said this could help to reduce demand on the NHS. Although, privacy campaigners have raised concerns over data protection.
Amazon has confirmed that all personal information and data will be kept confidential.
The new partnership was previously announced in 2018, but now other companies, such as Microsoft, are holding talks to set up a similar arrangement for their own products and devices.
What can we learn from this?
The new partnership will see Amazon's algorithm utilise information from the NHS website to provide answers to questions, such as: "How do I treat a migraine?" and, "What are the symptoms of chickenpox?"
The use of the voice search function is particularly beneficial to vulnerable patients, such as the elderly and people with visual impairment, who may struggle to easily access the internet.
Health Secretary, Matt Hancock praised the move, saying it was right for the NHS to "embrace" technology in this way.
Hancock went on to predict that the new service would reduce pressure on "our working GPs and pharmacists,"
"We want to empower every patient to take better control of their healthcare," he also added.
Individuals worried about their data being shared can feel reassured, as Amazon told The Times that it does not share information with third parties, nor does it build a profile on their customers.
An Amazon spokesman said: "All data was encrypted and kept confidential. Customers are in control of their voice history and can review or delete recordings."
Question to think about: Would receiving healthcare advice from Amazon Alexa make you more or less likely to visit your GP if you were ill?
Read 5 Things to Know Before Choosing a Med School
NHS waiting lists increase due to pensions row
Waiting lists for routine surgery are reported to have risen by up to 50% in England, as senior doctors say they cannot afford to work extra shifts
Hospital consultants have started to refuse work that goes beyond their planned hours after receiving unexpected tax bills. This follows new pension rules dating back to 2016.
NHS hospitals have commented that delays are becoming increasingly routine as a result of this.
The Department of Health has said it hopes to solve the issue with more flexible pension arrangements.
The change affected consultants who earn more than £110,000 annually, as new limits were imposed on how much they could contribute to their pension from 2016.
For staff who fall just near the threshold, there are fewer options to avoid the impact besides reducing their hours, quitting the NHS pension scheme or taking an early retirement.
What can we learn from this?
There might not be much public sympathy for senior doctors having to pay higher tax bills.
However, according to BBC Health Editor Hugh Pym: "…if the net result is a punishing tax hit for doctors when they work extra hours its easy to understand why they are reluctant to do more than their normal full, and often stressful, week's work."
There is a current Government consultation on how to make the system more flexible for doctors, but the NHS Providers, which represents trusts, says some doctors have lost faith in the process.
Question to think about: Do you think doctors should have to pay higher tax bills?
Read NHS Hot Topics
Australian seagulls carry superbugs
Seagulls across Australia are carrying superbugs that are resistant to antibiotics, according to scientists
More than 20% of silver gulls in Australia, the most common type of gull, were found to carry bacteria such as E. coli.
This bacteria can cause urinary tract and blood infections, as well as sepsis.
This discovery has raised fears that the bacteria could also infect humans and other animals too.
The research was conducted on behalf of Murdoch University in Perth and was labelled 'eye-opening' and a 'wake-up call' by scientists.
Dr Sam Abraham, a lecturer in veterinary and medical infectious diseases, said: "I think that it is a wake-up call for all government and various agencies, like water treatment and big councils that manage waste, to properly work collaboratively to tackle this issue."
What can we learn from this?
Antimicrobial resistance has increased to "dangerously high levels", as reported by The Guardian. It is also one of the biggest threats to health and food security, according to the World Health Organisation and the Australian federal government.
Such bacteria is able to be spread to humans if they accidentally ingest them after touching seagull faeces.
Mark O'Dea, a veterinary virologist from Murdoch University said that children could be at risk if they were to touch their mouth or ate after playing on grass or rocks where seagulls had been. However, the risk is possible to be eliminated by frequent hand washing.
Dr Sam Abraham also went on to say, "The birds are a potential for this to move and we don't know exactly how it's going to move."
Question to think about: Do you think seagulls in the UK could eventually be affected by the superbug?
Read Top 5 UCAT Time-Saving Strategies
Read more: