Published on 14th February 2020 by Premela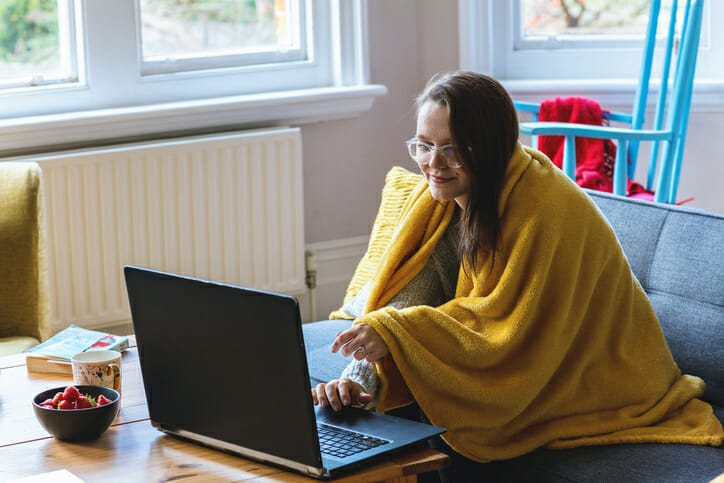 YouTube can be a uniquely useful resource for aspiring medics!
It can be really hard to get an idea of what medical school is really like but thanks to the rise of student YouTubers, it isn't too difficult to find someone willing to talk to you about their experiences.
There are videos on just about everything on YouTube, so if you need some inspiration or insight into some part of medical school, life as a doctor or the process to get there, there will be a channel for you on YouTube! Here are 5 channels that are great for aspiring medics.
Ali Abdaal
Most useful for: Study tips
Ali Abdaal is an FY2 doctor working in Cambridge, having graduated from Cambridge medical school. His YouTube channel is one of the most all-encompassing channels for aspiring medical students.
He has videos on how to study for the BMAT and UCAT and loads of content on life at medical school that gives you a great insight into what it is really like. Now that he is a junior doctor, he also uploads videos on his different rotations he has been doing which gives you a bit more of an idea about the job you are hoping to one day go into!
The videos I have found most useful on Ali's channel are the study and revision tips. His techniques are all backed up by scientific evidence and he shows you ways you can implement these methods. It's all about active recall and spaced repetition. He explains it effectively, so if you watch his videos you may find yourself taking on some of his techniques.
Whatever tips you are looking for as an aspiring medic, chances are you will find something really useful for you on Ali's channel.
Best videos:
Osmosis
Most useful for: Quick but thorough summaries of medical conditions
Osmosis is the best channel I've found for explaining just about any medical condition. Each video is about 10 minutes long and gives you some background information about the condition before going on to explain some pathophysiology and how this relates to symptoms and some of the current treatments.
Each video is beautifully animated with diagrams and hand-written key points. They cover enough detail so you feel like you have a sufficient understanding of the basics of the condition you are interested in but there isn't too much detail that you feel totally overwhelmed and lost.
Although you wouldn't be required to know conditions in this much detail at interview, if you express an interest in a certain field or disease, you need to be able to talk about it. If you mention a news article for example that was on a new treatment for a certain disease, you should also know some basic background.
Osmosis is great for purposes like this; it gives a great overview of the key information in an easy to follow style.
Best video: All of them, depending on what you are interested in! Here is one on Alzheimer's disease to give you an idea of how the videos are structured
Kharma Medic
Most useful for: UCAT tips
Nasir Kharma is a 3rd-year medical student at King's College London, originally from Canada. He has lots of great vlogs about life at medical school as well as some useful videos on aspects of medical school life such as exams and stress management.
He also has a great playlist of videos on the UCAT. The UCAT can definitely seem daunting and overwhelming the first you look at sample papers, but Kharma Medic's videos walk you through each section in a clear and thorough manner.
He also has videos where he goes through practise questions. These are great as you get an explanation on how to tackle questions and why the right answer is so. I would definitely recommend watching his UCAT crash course and checking out his videos on med school life.
Best video:
The Junior Doctor
Most useful for: What life is like as a junior doctor
The Junior Doctor is a GP trainee in London and went to UCL medical school. She makes videos on her life as a junior doctor and also has a few videos on tips for things like doing the UCAT and BMAT or getting work experience.
As an aspiring medic, it is not only important to have an understanding of what medical school involves but also to have a grasp of what the job will entail. Her vlogs about her rotations as a foundation doctor are great as they are realistic and honest about what the job involves.
You get a really clear idea of what being a junior doctor is like day to day and her reflections on the different specialties give you an insight into the variety of different jobs within medicine.
Best video:
Medlife Crisis
Most useful for: Interesting medicine related content
Rohin Francis is a cardiologist in London who, amongst other things, makes brilliantly funny YouTube videos that are both interesting and provide varying degrees of insight into what being a doctor is like.
He discusses many topics, ranging from where medical words come from, to some of the historical aspects of medicine. Watching any of his videos will be a worthwhile and entertaining use of your time.
His videos won't help you with your UCAT or personal statement, but you can learn about important things such as medical bias and why your heart is on the left. If you want to do medicine because you are genuinely interested, Medlife Crisis will not disappoint.
Best video:
These are just 5 of my favourites, whatever stage of your medicine journey, there will be something for you on YouTube!
Words by: Safiya Zaloum
Applying to Medicine? Book a space on our Interview Course!
Book an Interview Course