Published on 6th February 2020 by Premela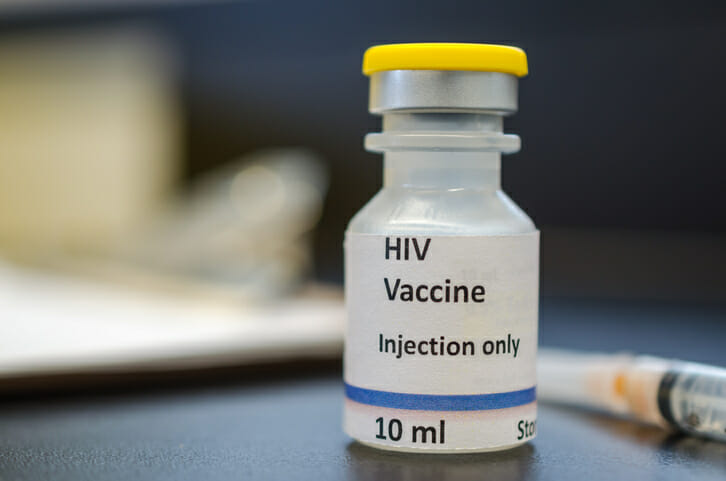 Welcome to the latest edition of the medical news. Each week we bring you the key healthcare topics that have recently been under the microscope.
This week's topics:
HIV Vaccine Trials End
Ian Paterson: An Inquiry
Latest on the Coronavirus
HIV Vaccine Trials End
This week, the National Institute of Health reported that a trial of a vaccine (HVTN 702) against HIV has been forced to end prematurely. This is due to concerns over its failure to work in a check of interim results.
This news has come as a huge disappointment to researchers in the field, as a lot of hope was placed on this vaccine trial. HVTN 702 was initiated in South Africa following some success of another trial (RV144) in Thailand. The news that this follow-up trial is not yielding promising results seems like another unwelcome defeat.
The HVTN study included over 5,000 uninfected volunteers at 14 sites across South Africa who received injections of either the vaccine or a placebo.

However, results showed that there were 129 HIV infections among the group who received the vaccine, and 123 infections in those given the placebo. Starting in 2016, the trial was proposed to continue until 2022.
What can we learn from this?
It is estimated that around 78 million people worldwide have been infected with HIV (human immunodeficiency virus). Without treatment, the progression to AIDS (acquired immunodeficiency syndrome) inevitably occurs. The average survival time is 9-11 years.
Nevertheless, there have been significant advances in treatment – research has taken the disease from a rapidly fatal condition to a manageable chronic one with antiretroviral therapy (ART).
Although these drugs are effective, they do not 'cure' the individual completely and require lifelong administration. This is incredibly costly, inaccessible for many and comes with significant side effects.
Since the 1980s, there has been a drive to fund research into the development of a vaccine, unfortunately still without success.
Therefore, although the failure of this vaccine trial seems to be an enormous setback, we can learn a lot through this large well-conducted trial. Now, efforts will be channelled into studying other preventative vaccines and tools to combat HIV.
Question to think about: What features of a clinical trial testing a vaccine would make sure it was well-conducted and scientifically rigorous?
Ian Paterson: An Inquiry
An independent inquiry into malpractice of the breast surgeon Ian Paterson revealed that 11,000 of his previous patients should be recalled and reassessed. He worked at both NHS and private hospitals in the West Midlands, where he dealt with many patients with cancer.
He conducted mastectomies that left behind breast tissue, meaning cancer returned in many cases. On the other hand, he also carried out unnecessary surgeries on numerous women, some without cancer. It is estimated that he operated on about 1,200 NHS patients – 675 have now died.
In addition to long-lasting personal trauma for the individuals involved, this case also has the potential to reduce the trust in medical organisations. In part, this is because concerns over his practice were raised over 20 years ago, with no action taken until 2011.
In 2017, he was sentenced to a 20-year in jail, for 17 incidences of wounding with intent.
What can we learn from this?
The report also contained other recommendations:
Consultants should write to patients to clarify and explain any surgical treatment
There should be a public register to outline which operations surgeons can conduct
Patients should be given time to process a diagnosis/treatment before being asked to consent
There should be clearer information for patients on how to raise a complaint
These recommendations should apply to both NHS and private hospitals
Suspension of healthcare workers under investigation of patient safety
The chair of the inquiry was Rt Revd Graham James, who also criticised the healthcare system more generally. He claimed that the system was "dysfunctional at almost every level when it came to keeping patients safe…".
Question to think about: What actions do you think we can take to prevent cases like this in the future?
Latest on the Coronavirus
As of 4th February, the coronavirus death toll has risen to 425, with approximately 20,000 confirmed cases. This continues to raise concern as the disease spreads and the number of infected individuals rises. Although these figures are initially alarming, it is worth noting that many of these 'new' cases may actually be due to an improved ability to report infected patients.
In addition, the University of Hong Kong estimates that the figures reported are likely to be an underestimate. A mathematical model predicts that, within the city of Wuhan alone (where the virus is thought to originate from), there are around 75,000 cases.
Similar numbers have been reproduced by researches at Imperial College London working with the World Health Organisation (WHO), suggesting that there could be anywhere between 30,000 to 200,000 cases.
The WHO recently declared its outbreak a global health emergency. This response was designed for extra support for countries that may otherwise struggle to cope with cases of coronavirus.
What can we learn from this?
Now that the disease is beginning to spread beyond the confines of the initial outbreak, other regions have been forced to respond quickly to cases emerging elsewhere. Hong Kong, for example, reported its first fatality, 15 cases and the suspension of 10/13 border crossings with China.
In addition, Taiwan revealed that at the end of this week, no foreign nationals would be allowed to enter the country following visits to mainland China.
Beyond China, there have been around 150 confirmed cases in other countries, including in Europe and the US. Evacuation and quarantine measures have been put in place by many countries for their citizens in affected regions.
Two people in one family have been confirmed to be infected in the UK, following extensive testing of many people. The advice given by the Foreign Office encourages UK citizens to leave China if possible.
The health secretary, Matthew Hancock, stated that the number of cases of the virus is roughly doubling every 5 minutes, encouraging research efforts in the field. In fact, the UK has provided £20 million into a combined global scheme to elucidate a vaccine and launched a public health campaign to reduce its spread.
Question to think about: What is the best way to educate and inform the population on an outbreak such as this?
Words by Beatrice Lander
Want weekly news delivered straight to your inbox? Sign up to our newsletters here!
Article Sources:
HIV Vaccine Trials End
Ian Paterson: An Inquiry
Latest on the Coronavirus
Previous editions of The Medic Portal's Weekly News:
Weekly Medical News – January 30th
Weekly Medical News – January 16th
Weekly Medical News – January 9th