Published on 30th January 2020 by Premela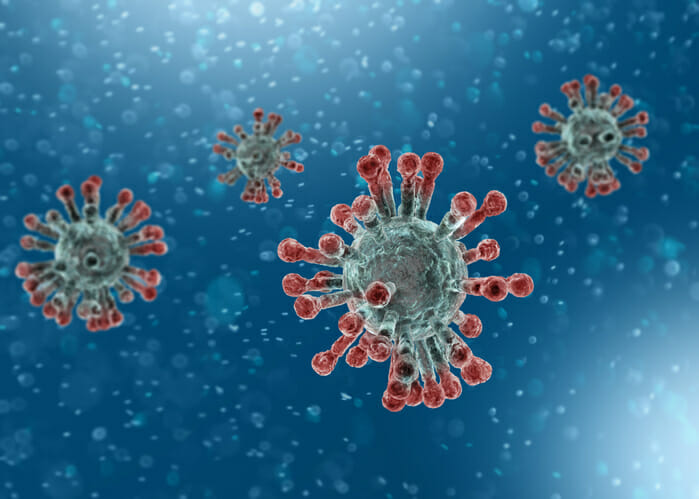 Welcome to the latest edition of the medical news. Each week we bring you the key healthcare topics that have recently been under the microscope.
This week's topics:
Coronavirus Epidemic Continues
Prostate Cancer Diagnoses
Antidepressant Nasal Spray Not Recommended by NICE
Coronavirus Epidemic Continues
The coronavirus epidemic is still the major health news story this week around the world. WHO experts at Imperial College London suggest that there may already be 100,000 people carrying the virus. This is despite reported cases being a fraction of this number. The coronavirus that originated in Wuhan has now spread to 15 other countries including the United States, Australia, Thailand, Japan, and France. The number of cases in each of these countries is very small.
This week, China reported that there have been more than 4500 cases and 106 deaths so far. The Chinese authorities are trying to contain this by attempting to quarantine 50 million people, many within major cities.
The UK government is finalising plans to evacuate British citizens currently in the Hubei province. It is unclear whether there will be permission from China for planes to leave the region. There have currently been no positive cases in the UK. A public health expert at Imperial College expects it will only be a matter of time before this happens.
This new strain of coronavirus was previously thought to be uneasily transmissible between humans. However, the first human coronavirus transmission outside of Asia has been confirmed in Germany. It seems to have been transmitted by someone who did not yet have any symptoms. Current evidence suggests the virus can be spread by droplets and close contact, but it is not known if it can be spread through the air.
What can we learn from this?
This coronavirus outbreak is beginning to look more serious as it spreads outside of China and the nearby region, reaching Europe and North America. Although unlikely to be as serious as SARS or MERS (both types of coronavirus too), it is daunting to think that we may only be at the start of this outbreak.
This coronavirus is suggested by scientists to have an R0 (the number of people one person who has the virus tends to infect) similar to SARS. Considering the devastation caused by SARS, it is important to think about what precautions should and are being taken at this stage to prevent a repeat.
Quarantining has been used for centuries, but in our highly interconnected world, this can only be a temporary measure. At best it will perhaps delay the spread of the virus, not halt it. 5 million or so people left Wuhan before this quarantine was put into place. It is yet to be seen how effective China's large scale quarantining will be. Whilst it may slow the virus, it could also facilitate a faster infection rate amongst the quarantined population.
Question to think about: How can countries work together to prevent an outbreak becoming a pandemic, and what role might the WHO have in this?
Prostate Cancer Diagnoses
It has been reported this week that prostate cancer has overtaken breast cancer in the number of diagnoses in the UK each year. This is in part due to high profile public figures such as Stephen Fry and Bill Turnbull (dubbed the 'Turnbull and Fry effect') being very open and public about their prostate cancer journeys and encouraging people to get tested.
In 2018, 49,029 cases of prostate cancer were diagnosed compared to 47,476 cases of breast cancer. Lung and bowel cancers were the next most commonly diagnosed cancers that year.
Prostate cancer is the most common cancer in men and causes symptoms such as weak urine flow and an increased need to urinate. It is diagnosed using 3 things; a urine sample, a blood test (which tests for a specific antibody), and a digital rectal exam – which involves a clinician examining the prostate by feeling with a gloved finger through the bottom.
This exam puts many men off getting checked for prostate cancer but the openness of celebrities in recent years seems to have mitigated this effect to an extent. Scans are also used for more information if the antibody test comes back positive or if the doctor is concerned.
Although the increase in earlier diagnoses is good news, cancer services are currently overstretched. Chief executive of Macmillan Cancer Support calls for a plan to grow and sustain the NHS cancer service to be fit for a future, where the focus is on early detection.
Currently, there is no single method for diagnosing prostate cancer. Unlike breast cancer, there isn't a universal screening program for early detection of the disease. However, there is hope from researchers at University College London who are working on an MRI method.
What can we learn from this?
Public figures being open with their health journeys, especially around something like cancer, can have a real impact on the public. For example, there was a sharp rise in women attending cervical screenings following Jade Goody's public battle with cervical cancer. Sometimes a personal story can resonate better than a more general public health campaign.
This is a great step in the right direction towards earlier detection and recognition of prostate cancer and all cancers. Prostate cancer can be very slow growing with a 10-year survival rate of 84%. The earlier it is caught, the better the prognosis, so more men getting checked is important.
The next step for better outcomes may be to have a universal screening programme where men could be tested at pop up sites at places like shopping centres or supermarkets, to aim for early detection in all cases in order to reduce mortality.
Question to think about: How would you design a public health campaign to tackle a currently under-diagnosed cancer such as bowel cancer?
Antidepressant Nasal Spray not Recommended by NICE
Esketamine, a ketamine-like drug that was licensed in the UK in December for severe depression, has not been recommended by NICE.
NICE, (National Institute for Health and Care Excellence), provides guidelines for healthcare practitioners, and without this recommendation, the drug will not be available on the NHS. Esketamine has already been prescribed to some patients as part of a trial – these patients will be allowed to continue on the treatment at the discretion of their doctor.
NICE says that more evidence on the clinical and cost-effectiveness of esketamine is needed. It costs around £10,000 per patient for each course of treatment. NICE considers the cost-effectiveness much higher than would usually be approved for NHS resources. Many people, including a consultant psychiatrist in Cardiff, are unhappy about this decision, seemingly made on the basis of cost.
Esketamine is effective within hours in some patients which is much faster than the few weeks most antidepressants take to have an effect. Experts have been divided on esketamine, with some very positive about a potentially life-changing treatment but others concerned about abuse and addiction.
As it has a very different mechanism to the established antidepressants (such as SSRIs), it was hoped that esketamine could signal a new era in depression treatment. This guidance on esketamine by NICE is open to consultation until the middle of February, so there is a possibility that the final decision may change.
What can we learn from this?
Treatment-resistant depression is defined as depression that has not responded to 2 different antidepressants. 2.7 million people in the UK have treatment-resistant depressant; between 10 and 30% of all people who suffer from depression. This is a real issue and shows that more needs to be done than the current approach.
Drugs with a different mechanism of action to more established antidepressants offer new hope for those who have tried many traditional antidepressants but to no avail. Esketamine may not be an answer to this at the moment, but it is important that more research is put into new drugs and treatment for treatment-resistant depression which affects so many people.
Cost is a factor in approving new drugs on the NHS as there is a finite amount of money that the health service runs on. This can be frustrating when a new drug that offers hope for a condition that is hard to treat is not approved mostly on a cost basis. The NHS simply cannot afford every new drug at such high prices, even if it may have benefits for some patients.
There is no easy solution to this problem. The NHS already requires more funding to deal with the demands of an ageing population with increasingly complex health needs. This is on top of US pharmaceutical companies lobbying to charge the NHS even higher rates for their drugs.
Question to think about: What factors are considered when deciding whether to recommend a drug for the NHS or not?
Words by: Safiya Zaloum
Want weekly news delivered straight to your inbox? Sign up to our newsletters here!
Article Sources:
Coronavirus Epidemic Continues:
Prostate Cancer Diagnoses:
Antidepressant Nasal Spray not Recommended by NICE:
https://www.nice.org.uk/news/article/nasal-spray-medicine-for-treatment-resistant-depression-not-recommended-by-nice
Previous editions of The Medic Portal's Weekly News:
Weekly Medical News – January 23rd
Weekly Medical News – January 16th
Weekly Medical News – January 9th