Published on 11th April 2017 by lauram
Welcome back to this week's edition of the news summary at The Medic Portal. This blog brings you the key health news stories that occurred from 3rd to 9th April. This week figures show that a record number of GP practices have closed over the last year, news indicates that some locum doctors may be conducting organised campaigns in the bid to receive a pay increase and the overuse of antibiotics could be linked to the development of bowel cancer.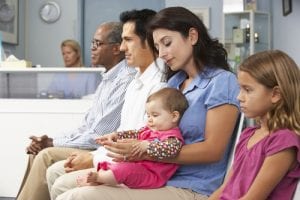 This week figures showed that a record number of GP practices have closed over the last year. This has caused around 265,000 patients to move GP surgeries. The Royal College of GPs has suggested that the closures are due to the fact that doctors are unable to cope with growing patient demands without additional funding. One of the areas that was the worst affected was Brighton, which had seven practices close over the last two years. NHS England has said that it has increased general practice funding by £1 billion over two years. Figures gathered by the British Medical Association suggested that 13% of GP training places went unfilled last year and one in three GPs are currently considering retiring in the next five years.
Locum doctors have been accused of an "organised campaign" to hold the NHS to ransom. Many locum doctors have been demanding pay boosts of up to 50%. The chief executive of NHS Improvement has accused doctors of colluding to try to get an increase in pay. Some hospitals have been left close to crisis as agency doctors have been withdrawing from shifts at the last minute when their pay demands were resisted. It is thought that some locum doctors are taking advantage of an expected surge in pressure on the NHS over the Easter period. Colluding to try to get pay boosts could see some of the doctors stuck off for unprofessional behaviour.
A study has found that the overuse of antibiotics could increase bowel cancer risk. The research published in medical journal, Gut, found that extended use of antibiotics increases the chance of polyp formation in the cancer. Polyps can be a precursor of bowel cancer. Previous research has already linked gut bacteria to the development of cancer. Antibiotics kill some of the normal, healthy gut bacteria causing an overgrowth in abnormal bacteria in the gut.
Words: Joelle