Published on 25th August 2020 by Site Editor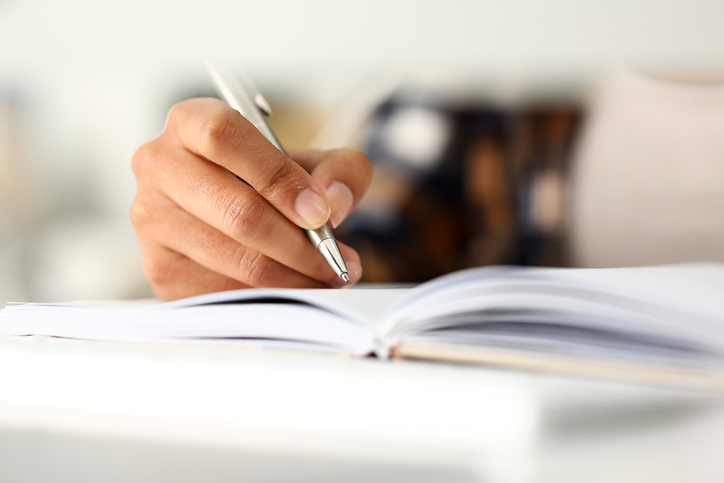 In this blog, we go over the top 5 personal statement traits that admissions tutors love!
There is no guaranteed formula for success. But the following list of personal statement 'must-haves' comes from doctors, admissions tutors and education professionals with years of experience.
---
Want expert feedback on your personal statement? Get your statement reviewed by an admissions tutor!
Get your personal statement reviewed by an expert
---
1. Reflection
You will have heard this word a lot and rightly so. Because this is what all medical schools want to see. But what is it? Well, reflection comes not just from doing, but from thinking about what you've done and extrapolating learning points. View your medically-related experiences like tokens you have accumulated. You can only cash these tokens in by reflecting on them properly.
Stating in one line that you shadowed a surgeon, without speaking about any specific incidents and what you learnt from them? That's an uncashed token. Listing off work placements but not getting into detail about individual cases? Those are uncashed tokens.
Universities don't take uncashed tokens!
The best medical school applicants follow this three step process when speaking about work experience in their personal statement for medicine to ensure they have reflected properly:
Where were you and what did you do?
What specific incident did you see?
What did this teach you?
Read about what each med school looks for in your work experience
2. People who understand what they are applying to
Admissions tutors don't want to see a personal statement for medicine that talks excessively and/or exclusively about how amazing medicine is. It can be – at times. That's why you are applying. But it's not all about saving lives before punching a ticket and heading home.
There are times when medicine can't help. People die. Patients can be ungrateful. You might see suffering and not be able to stop it. You need to break bad news. Hours are long and will take over evenings and weekends.
You need to show that you understand all this – and still believe this is the right path for you! The best students manage to get across the fact that they appreciate the realities of medical school and recognise the challenges ahead.
Read about how different universities use your personal statement
3. Clarity in language and structure
You've been spending a lot of time on your personal statement. To you, it's one of the most important things in your life at the moment. Sorry to break it to you, but to an admissions tutor it is one medicine personal statement in a pile of twenty.
They are tired, they are busy. The best candidates make their life easy by showcasing achievements clearly and concisely. They use short, sharp sentences, with straightforward language. And they follow a logical progressions, from motivation, to work experience, to volunteering, extracurricular and a neat conclusion.
By making your credentials jump off the page, you avoid the risk of them being missed.
Read how to write about your exploration of medicine
4. Honesty
Always be honest. Don't exaggerate the things you have done, especially in a medical context. This will be really obvious to admissions tutors at medical schools. And don't feel like you need to fabricate life-changing moments that meant you simply had to be a doctor. This isn't a prerequisite. In fact, it can create a bit of suspicion, so if that is the case for you, make sure it is well backed up.
Read about what makes a good doctor
5. People who are well-rounded human beings
Medicine is a demanding degree. We all know that. But this does not mean that medical schools want you to give up all other interests. In fact, that might be seen as a big red flag. Rather, they want people with an outlet for stress. Well-rounded human beings with other interests, like sports, hobbies or regular activities. The top medical school applicants are usually those who are also involved in other things. So, get these things across in your personal statement for medicine– preferably in relation to key qualities like teamwork.
We hope this post has been helpful.
Good luck with your personal statements!
---
Book your space on a Personal Statement Workshop below!
Book your workshop space
---
Learn More: