Published on 13th June 2019 by laurenwade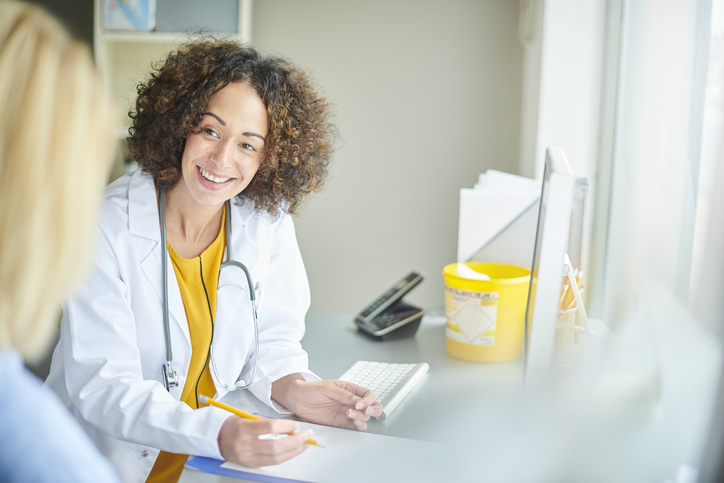 If you are interested in applying for Medicine, then you probably already know that work experience is a key requirement for most medical schools. You might have also heard how difficult medical work experience can be to obtain.
Here is the advice you need to know before applying for medical work experience. Hopefully, this knowledge will make it easier for you to organise a placement within medicine to boost your CV.
Sitting UCAT this year? Try our one-day UCAT Course!
Book our UCAT Course
1. Applying for medical work experience: Quality over quantity
This is one of the most important pieces of advice on this topic. The truth is, admissions tutors are far more interested in what you learned from your work experience, rather than how many days you've spent there or how many placements you've completed.
If you can discuss a few specific examples of what you learnt on work experience, sharing how it made you feel, or what it taught you – that is enough!
It can be as simple as reflecting on the use of open questions when talking to patients, or the importance of employing teamwork in multidisciplinary team meetings. These examples demonstrate the insight you've gained from your work experience, which is far more significant than the total time you spent there.
2. Phone calls are usually more effective than emails
When arranging work experience, it's a good idea to call the hospitals and GP surgeries instead of emailing them. When you phone you are far more likely to get a quick response. Even if the person you first get through to can't help, they should be able to direct you to whoever can.
Emails are often ignored, especially if you don't have the direct email address of the staff member responsible for organising work experience placements. When you do phone, ensure you have your availability to hand.
3. Local GP surgeries are unlikely to accept you
Most General Practice (GP) surgeries won't accept work experience students who live locally. If you live in the same area that their patients do, you are much more likely to know the patients outside of the surgery and that can be uncomfortable for some of them.
Save yourself the rejections and only apply to GP surgeries in neighbouring towns or in other parts of your city. You are far less likely to personally know the patients, so the GP practice is more likely to accept you.
4. Volunteering counts too
Students can often get caught up in the idea that work experience has to be fast-paced shadowing of a hospital consultant, or time spent sitting with a GP directly seeing to patients. The truth is that while these are both examples of medical work experience, there are many more activities that can count as work experience.
These include volunteering in a hospice or care home and interacting directly with the patients or residents. Volunteering in hospitals is also a good option and you might be able to volunteer directly with patients too, e.g. working as a meal assistant at a local hospital.
5. Start early
The final piece of advice is to start organising your work experience as soon as possible. During the school holidays, work experience is more popular and so it can be harder to find a hospital or GP surgery to accommodate you.
Additionally, if you choose to get some experience through voluntary work, then they might request that you undergo a Disclosure and Barring Service (DBS) check. A DBS check ensures that volunteers are safe to work with vulnerable people, but they can take a while to process.
Therefore, the earlier you apply for a voluntary position, the sooner you will be able to start your placement.
Good luck with organising your medical work experience!
Words: Kirsty Morrison
Want weekly news delivered straight to your inbox? Sign up to our newsletters here!