Published on 3rd April 2019 by lauram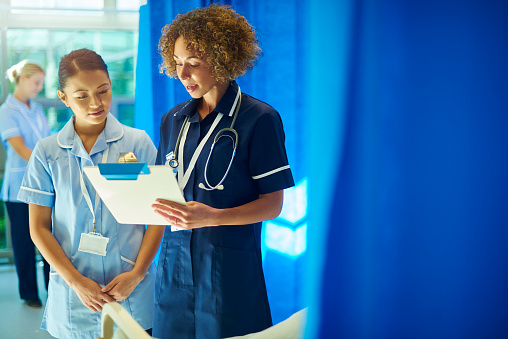 Struggling to find hospital work experience, or not sure how to use your extracurricular activities in your application?
Don't worry – many aspiring medics struggle with knowing how to use their work experience. Med schools know that gaining a lot of clinical experience is hard, so are looking for how you can demonstrate your skills in other areas.
Below, you can find our top tips on exactly how to make the most of the experience you do have.
1. Use your extracurricular activities
At first, it may seem strange to combine your extracurricular activities with work experience in your application, but actually it can take you a long way!
Think of the skills you learned in your extracurricular activities, and then apply these to medicine: did you learn something about teamwork or communication? How could these skills be used in a medical setting?
Teamwork interactions are key – a large aspect of medicine involves working with others, so already having this skill is great. In your application you can demonstrate your ability to interact in a group setting, and it's also a good talking point at interview too.
The same applies to communication skills – did your extracurricular activity involve speaking to different groups of people or helping others? Good communication is a key skill for a doctor, so drawing on your experiences of developing this skill will impress admissions tutors!
2. Use skills from volunteering
Volunteering and work experience usually fall into the same category – but it's important to remember these are not the same.
Volunteering does not have to be medicine-based, and no matter the type of placement, the skills you learn can easily be applied to medicine.
Such skills include being able to communicate with a range of people, being able to manage your time effectively, and having the ability to solve problems.
3. Focus on key parts of the work experience you do have
For those who feel they have fallen-short in the category of work experience compared to their peers, I can assure you that is not the case. One placement lasting one week can still provide you with enough to write about in your personal statements and to talk about at interview. It's all about analysing what you saw or heard.
As long as you ask permission and have an understanding of the rules regarding confidentiality, then there should be no reason for you not to take a notepad and make notes of things you see during your time.
This will provide you with a comprehensive account, allowing you to draw upon what you saw when the time comes – without having to rack your brain for details of past events.
It is also important to not compare your work experience to other people's. No matter how short or limited your work experience may seem, there are always things to talk about and to transfer to medicine – and this is ultimately what every medical school is looking for.
Be sure to focus on what you learned and how this relates to working in medicine. This way, no work experience will be 'limited' – you will have learned something!
Words: Holly Egan
Want weekly news delivered straight to your inbox? Sign up to our newsletters here!