Published on 5th August 2019 by laurenwade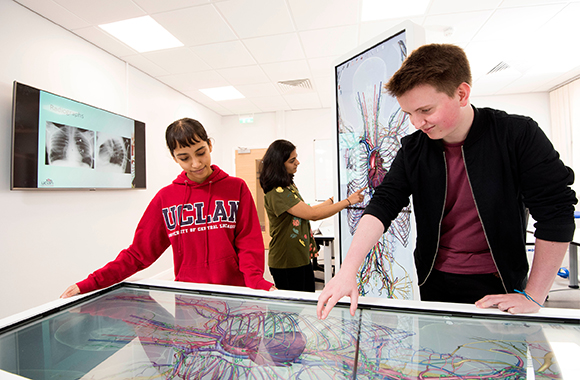 As results season is upon us, a lot of students will have missed their grades and may become unsuccessful in securing a place at medical school.
If you find yourself in this situation, don't panic; there are other options still available to you.
Clearing is a chance to apply for remaining places that universities have left to start in September. As medicine is a very competitive subject there are often limited places available, however there are alternative routes you can take to still make your dream of becoming a doctor a reality.
Want to find out more about studying at UCLan? Find out more below…
Find out more about UCLan
University of Central Lancashire (UCLan) student Aswin Gopalakrishnan, applied through clearing and is now on his way to fulfilling a career in medicine.
"I have always wanted to do medicine. It was the only career that I found intriguing and intellectually stimulating. Medicine will allow me to make a visible difference in the world.
"Unfortunately I did not do as well as I hoped for in my A-levels. Through clearing, I came across the BSc (Hons) Medical Sciences (Foundation Entry) programme offered by UCLan. The course offered a pathway to medicine, and through constant hard work and sleepless nights, I was able to get a place on the MBBS course the following year.
"My main stand out moment was receiving the UCLan email stating that I was accepted to study medicine. I regard it as the best achievement in my life. I had tears of joy and was grateful that all the hard work had paid off.
"The advice I would give to prospective students would be to carry out a lot of research. Environment plays a big factor when it comes to studying, so consider this. Research about the location of where the course will be taking place, the course itself and the university.
"Check out what societies are offered. Maybe take a day off to visit the university to give you an understanding of what your future may hold. Be prepared to work hard especially if you're applying to medicine, to competition for places will be fierce."
Find out more about studying BSc (Hons) Medical Sciences (2 year accelerated degree) or BSc (Hons) Medical Sciences (Foundation Entry) at UCLan.
For further information about clearing and to see what other courses UCLan has available please call +44 (0)1772 830777 or visit uclan.ac.uk/clearing
This post was created as part of a sponsored collaboration with the University of Central Lancarshire (UCLan).
Read More: