Published on 31st August 2016 by Site Editor
Why do hospital work experience?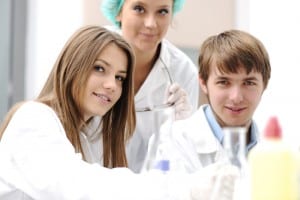 Working in a hospital during your gap year is a highly educational and tremendous way to build up knowledge prior to medical school. What makes it even more exciting, is that you can have so much fun and create long-lasting memories – especially in paediatrics.
Being part of the wonderful events team at Glasgow Children's Hospital Charity has enabled me to experience and witness things that I will never forget. Whether that's watching Spider-Man and Captain America break-dance for a child; or finding Darth Vader and Stormtroopers roaming the ward corridors with the medics; or being taught how to moonwalk (Michael Jackson style) by a young and exceptionally talented oncology patient.
How to reflect on your work experience
These are only a few of the many things I'll remember from my gap year, but one of the best experiences was undoubtedly the Schiehallion Family Day. The oncology and haematology ward at The Royal Hospital for Children, Glasgow is named after one of Scotland's munros – Schiehallion. This is because the munro is very deceiving when climbing it – after reaching the peak of the first incline, you realise you have yet another trek until the summit, very much like a child's cancer treatment.
The day unites old/current Schiehallion patients and families from all over the country, as well as the staff from the hospital. Schiehallion Day is an absolutely fantastic way to hear all the stories from each family and get to know them individually.
What some of them have been through is unbelievable – you cannot comprehend how they would feel (regardless of how much empathy you have). From consistently being in and out of ICU, to thinking they've overcome cancer (only to find out it's begun to attack them again) – it's devastating. When hearing these stories, you feel so lucky to be around such inspiring and wonderful kids almost everyday.
It's a privilege to work alongside patients and medical staff
During the family day, there is the option to complete the munro, or participate in the activities at the foot of Schiehallion. The climb itself is challenging, but a great sense of achievement once you reach the top. As if reaching the summit didn't make you feel proud enough, hearing an adorable kid scream at the top of their voice – "I KICKED CANCERS BUTT" – makes you feel even more so.
After the climb, everyone reunited to join in with the other activities such as tree-planting, s'more making, storytelling, arts & crafts, a nature trail and free massages (which I tested for quality control purposes only). The best activity was undoubtedly s'more making around the fire.
Again, I had to have a few to ensure my quality control was accurate (and as my chemistry teacher always taught me – we must repeat experiments to increase precision). What wasn't so accurate were the kids' aims to get the s'mores in their mouth, with about 0.4 of the s'more actually reaching the point of mastication, and the remaining 0.6 smeared over their face.
Despite how messy it got, it was so heartwarming to see the children laughing and smiling. It made me realise that helping people like this is absolutely 100% the right choice in life, and that it's a privilege to be able to spend your gap year around some of the most amazing people you will ever meet.
Why I want to study Medicine
Having to leave these incredible families I've met on my gap year will be hard, but they will give me the motivation I need when times get tough, and remind me that medicine is the best vocation for anyone to be in.
Uploaded by Kay on 31 August, 2016