Published on 28th May 2019 by lauram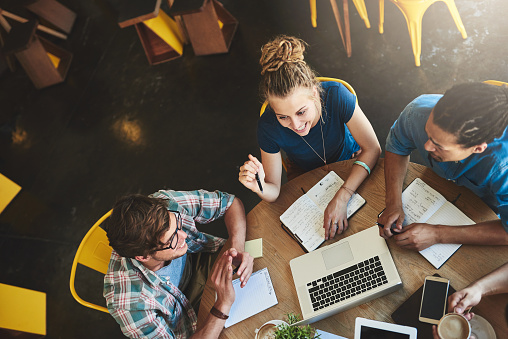 UCAT preparation can be overwhelming if you're not sure where to start. Here, one students shares their top tips on how to organise your preparation into an effective timetable! 
1. Briefly look at content then set test date
Some people prepare for absolutely ages, I've known people prepare for four or five months which I think is ridiculous! You only need a 6 weeks to prepare for the UCAT so I recommend having a look at the different sections and trying a few questions just so you have a flavour of the test, then go online and book a test date.
Read 3 tips to kick-start your UCAT practice>>
2. Be realistic in the time you have to spend on it
Many people seem to think they'll be able to spend five or six hours a day preparing for the UCAT, but this just isn't feasible. My best advice for making a timetable is not to make a separate one but to add in UCAT prep around your normal routine and other commitments.
An hour a day when you're starting preparation is fine and escalating to two or three in the week before is plenty! UCAT is definitely important but so are your other studies, so try to fit it in around them to keep yourself organised.
Read 5 things you need to know before beginning UCAT prep>>
3. Don't spend all your time on the bits you like and are already good at
This is an unfortunate truth, people like to spend time on things they do well at and the UCAT is no different – but if you can do divisions quicker than a calculator don't spend hours of your preparation on Quantitative Reasoning.
It benefits you much more to dedicate time to things you struggle with, so make sure when you're making your timetable you factor this in.
Read 5 UCAT time-saving strategies>>
4. Don't use up all your UCAT practice material early on
When writing your timetable bear in mind that there are a fixed number of practice papers and it is good to spread them out over your few weeks of preparation so that you can see how you're improving and where you need to improve further.
People are tempted to rush through everything early on, but this makes practice much harder towards the end.
See 5 most common UCAT queries answered>>
5. Start with the difficult UCAT topics
There is nothing worse than putting off the difficult bits until a few days before and realising that you just don't get it. Start early, take it slowly and give yourself time to demystify the difficult topics – you don't want to have to rush them.
Good luck!
Words: Ruari McGowan
---
Why not build our 20hour Online UCAT Course and Question Bank into your revision timetable?
20hr Online UCAT Course
---
Want more tips on UCAT?