Published on 8th June 2020 by Premela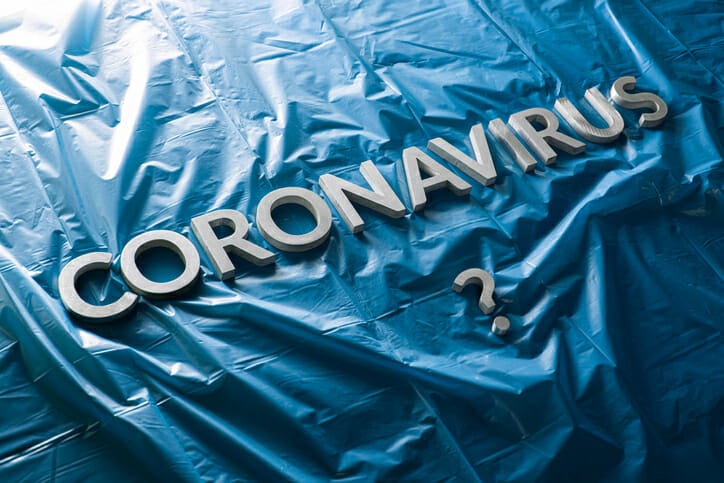 Welcome to the COVID-19 weekly update. Every Monday we summarise the key events that have happened in the previous week in this pandemic. We will give you a rundown of what's going on in the UK and the major events globally.
This week's key statistics
UK cases rise from over 276,000 on Monday to over 286,000 on Sunday

UK deaths rise from 39,045 on Monday to 40,542 on Sunday

Worldwide cases rise from 6.1 million on Monday to over 6.9 million on Sunday

Worldwide deaths rise from 371,000 on Monday to 400,000 on Sunday
What has happened in the UK this week?
Some pupils returned to school on Monday, but the attendance rate was somewhere between 40 and 70%.
The government insists that the track and trace scheme is working despite people who work on the programme saying that this is not the case.
Anyone who now has any of the 3 core COVID-19 symptoms; fever, persistent cough or loss/ change of sense of smell should call 119 or go to the NHS website to get a test.
The pandemic is having knock-on effects for healthcare. More than 23,000 cancers may have gone undiagnosed during the lockdown. Cancer Research UK says that 290,000 people with suspected symptoms have not been referred for hospital tests.
A Public Health England report released on Tuesday has shown that people from BAME backgrounds are at a higher risk of dying from coronavirus.
It still remains unclear why this is the case. Going forwards, it is vital to understand why and close the mortality gap between ethnicities.
The biggest factor affecting mortality remains as age, with those over 80 seventy times more likely to die than those under 40. Your sex and living in a city also affect susceptibility to coronavirus.
Over 40,000 antibody tests are being carried out each day, currently on NHS and care staff.
On Wednesday Boris Johnson warned people not to move gatherings indoors. He also promised that all coronavirus tests will be turned around in 24 hours by the end of June.
New quarantine measures requiring all international arrivals to self-isolate for 14 days upon arrival to the UK will come into effect from 8th June.
Transport Secretary Grant Shapps announced on Thursday that face coverings will be mandatory on public transport in England from 15th June. He also reiterated that travel companies must give refunds if the customer does not want a voucher.
An international vaccine summit was chaired by Boris Johnson alongside Bill Gates on Thursday.
Almost £7 billion has been pledged by governments around the world to raise money for the global vaccine alliance, which distributes immunisations in developing countries.
On Friday, deaths in the UK due to coronavirus surpassed 40,000. Health Secretary Matt Hancock urged people to avoid large protests to stop the spread of the virus.
There have been mass protests in the UK in response to the murder of George Floyd in America.
From 15th June, all hospital staff will be required to wear a surgical mask and all hospital visitors and outpatients must wear face coverings.
Also from the 15th, places of worship will reopen for individual prayer. The national R number remains between 0.7 and 0.9 this week.
What has happened globally this week?
The WHO has warned that it is a race against time to combat COVID-19 in Yemen, which has been torn apart by war. The true extent of the epidemic in the country is unknown, which has very limited testing and treatment resources.
The WHO is resuming its trial of hydroxychloroquine after it was previously stopped due to safety concerns.
More research from America this week has shown that the drug did not prevent COVID-19 in the trial participants. The WHO is now advising that face masks should be worn in public.
There are concerns that the epidemic in South Africa is spiralling with warnings that within weeks, many hospitals will be overwhelmed.
The epidemic has continued to accelerate in Brazil where the death toll is now the third highest in the world, after the US and UK. The President, Jai Bolsonaro is withholding some of the official data on his country's pandemic.
Italy allowed travellers from most European countries with no quarantine from Wednesday. Around 13% of their GDP comes from tourism, so this was an important step in boosting their economy.
Other European countries are easing their travel restrictions. The Czech Republic is allowing travel to and from Austria, Germany and Hungary. Turkey is planning to resume flights to and from about 40 countries in June.
In the USA and around the world there have been huge protests following the death of George Floyd – an African-American man who died after a white police officer knelt on his neck for several minutes.
US health officials are urging protesters in metropolitan areas hit hard by the pandemic to get tested for the virus.
There are worries that protests are gathering large numbers of people together and could facilitate the spread of the virus. This is not unique to the US; anti-racism protests across Europe and many other parts of the world may cause a spike in cases.
3 hopeful pieces of news
All of the news on COVID-19 can seem very doom and gloom, but there are good things happening amongst all of the pandemic chaos. Here are 3 snippets of good news from the last week:
The UK records lowest number of daily coronavirus deaths since lockdown began
77 deaths were recorded on Sunday, including no deaths in Scotland or Northern Ireland
The global movement is hoped to cause real and lasting change for the fairer treatment of minorities
Renewable energy sources surpass coal in US energy generation
It is hoped that much of the world is on the way to more renewable energy options amidst the climate crisis
Words by: Safiya Zaloum
Other articles to check out:
Work Experience Medical Schools Want For 2021 Entry