Published on 28th May 2020 by Premela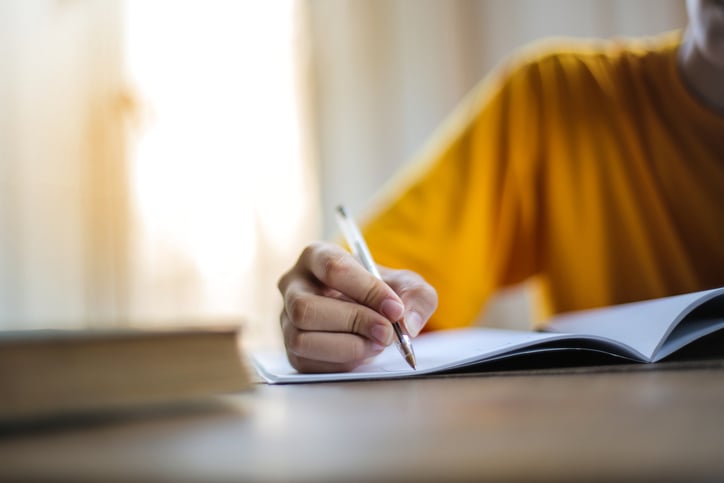 The UCAT is the 2-hour computer-based test used by medical schools to assess a range of different cognitive abilities including, quantitative reasoning, abstract reasoning, verbal reasoning, decision making and situational judgement.
There are various online resources such as The Medic Portal's UCAT Question Bank that are available at your fingertips.
Whilst the assessment takes place on a computer, it doesn't mean that all your preparation must.
At the moment, we are spending so much time on our screens: online school and work, and using social networks to stay in contact with family and friends. So, here are four ways to prepare for the UCAT screen-free, with a couple that can be fun!
#1 – Get a question book
This had to be first, since honestly, this is the method I used for the majority of my UCAT preparation, This method helped me feel most prepared, despite the test being sat on a computer.
I did often sit with a whiteboard at my side whilst I was going through the questions, as that is what you are given in the exam, although mine was erasable, unlike the whiteboard booklets provided at the exam centres.
I generally found that I could spend more time focused on question practice when I used the book. In comparison to using online resources, there wasn't the option to open other potentially distracting tabs.
#2 – Practice speed-reading for verbal reasoning
Pick up a newspaper, or a new book – anything unfamiliar will do – and set a timer to read a passage of the text.
When the time is up, quiz yourself on it to check your general understanding of what was going on. If you're feeling brave, and you have a willing family member, you could get someone else to read the passage and come up with a few comprehension questions that they can quick-fire at you when you finish reading the passage.
Or maybe, you could just ask them to write you some questions down to really emulate the test question style so that you could answer their questions with the text alongside you.
#3 – Memorise the key formulae for quantitative reasoning
Make flashcards, posters, or get out some chalk and write them on your garden path.
It doesn't matter how you learn them!
Memorising the key formulae for the quantitative reasoning section so that they are there ready to access at the right moment will save you so much time in this time-pressured section.
#4 – Have some fun with riddles
Strangely, trying to crack riddles is actually a pretty good way to prepare for the UCAT, if not a little indirect.
The problem-solving process required to solve a riddle is comparable to that of most of the sections of the UCAT, but most closely relevant to the decision making aspect.
Why not get your family together for an evening of solving riddles against the clock?
Preparing properly for the UCAT is important since some universities will rank you for an interview directly based on your total score.
This doesn't mean that you can't have some fun in your preparation alongside the more serious work. Motivation is running low at the moment for a lot of people, so getting your family involved can really help you stay on track.
Good luck!
Words by: Nea Sneddon-Jenkins
Book A UCAT Webinar Course Today!
Other UCAT blogs to check out:
Interview-Proofing Your Personal Statement