Published on 6th July 2020 by Premela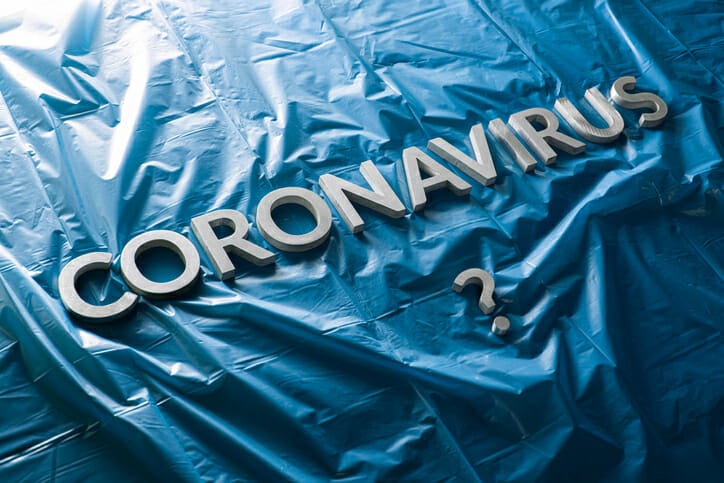 Welcome to the COVID-19 weekly update. Every Monday we summarise the key events that have happened in the previous week in this pandemic. We will give you a rundown of what's going on in the UK and the major events globally.
This week's key statistics
UK cases rise from almost 312,000 on Monday to over 285,000 on Sunday
*methodology changed on 2nd July to ensure a person who tests positive is only counted once
UK deaths rise from 43,575 on Monday to 44,220 on Sunday
Worldwide cases rise from over 10 million on Monday to more than 11.4 million on Sunday
Worldwide deaths rise from more than 503,000 on Monday to over 534,000 on Sunday
What has happened in the UK this week?
A surge of cases in Leicester has prompted local lockdown. This means a 2 week delay on the opening of pubs and restaurants in the city, as they are set to reopen around the UK from 4th July.
Non-essential shops will shut from Tuesday and schools will close for most students from Thursday. The cases in Leicester have accounted for 10% of all positive cases in the UK over the past week.
On Tuesday the Prime Minister set out his UK recovery plan including £5 billion to build homes and infrastructure. Local authorities will be given postcode level data about infections after Leicester entered the first local lockdown.
Death rates have fallen to normal levels in more than 80% of local authorities. The Nightingale hospitals will be converted into cancer testing centres.
England's schools will return full time and at full capacity in September, it was announced on Thursday. Classes or year groups will be kept apart in 'bubbles'. There will be fines for non-attendance.
On Friday, it was announced that quarantine restrictions will be relaxed from 10th July for arrivals from over 50 countries. The nations include most of the EU, including popular destinations such as Spain, Greece and France. Turkey, Australia, New Zealand and Vietnam are also on the list but notable absences, meaning arrivals will still have to quarantine for 14 days upon arrival to the UK, are Portugal, the US and China.
On Saturday, much of the hospitality industry began to reopen, including pubs, bars, hairdressers and restaurants. The UK government is putting £8 million into research on the long-term effects of COVID-19, including what Matt Hancock called 'post-viral fatigue syndrome'.
72 years of the NHS was celebrated on Sunday. People around the UK took time to clap for the NHS, inspired by the clap for carers initiative. Boris Johnson will invest a £1.57 billion rescue package for the arts and heritage sectors.
What has happened globally this week?
The WHO has warned that the worst is yet to come in the coronavirus pandemic as it is currently accelerating. A team is being sent by the WHO to China to help establish the origins of the virus. On Saturday there was a record daily increase in new cases globally – over 212,000.
Cases are increasing in Ireland in what is being described as a worrying trend which could put a stop to plans to further ease restrictions. In Spain, the region of Catalonia is going back into lockdown after a rise in cases. Israel is also reintroducing some restrictions and Kazakhstan is going back into a national lockdown after an increase in infections.
From 1st July, the EU will allow travellers from an initial list of 'safe' countries, including Australia, Canada and Japan.
Top US infectious disease expert Dr Fauci told congress the country could see 100,000 new infections a day as cases continue to skyrocket. The US is buying almost all of the global Remdesivir supply that will be produced in the next 3 months. It has been shown to reduce recovery time but it is not known if it helps survival rates.
In China, scientists have identified a new strain of flu that has pandemic potential. It is carried by pigs and can infect humans, and if it mutates further it could spread more easily between humans, causing a global outbreak.
The WHO warns that the Middle East is at a critical threshold with over 1 million cases in a group of 22 countries.
3 hopeful pieces of news
All of the news on COVID-19 can seem very doom and gloom, but there are good things happening amongst all of the pandemic chaos. Here are 3 snippets of good news from the last week:
Oxford vaccine developers seeing the right kind of immune response
The results are encouraging however the researchers have not given a timeframe for when the vaccine might be ready
Increase in businesses donating to food charities
FareShare, the largest food redistribution company in the UK, saw a 25% increase in the number of businesses donating since lockdown began
Mud stoves in Uganda help reduce deforestation
It reduces the amount of wood needed to cook by a half, helping the local deforestation crisis
Written by: Safiya Zaloum
Other articles to check out:
Three Big Changes To UCAT 2020
2021 Entry: Personal Statements