Published on 20th May 2019 by lauram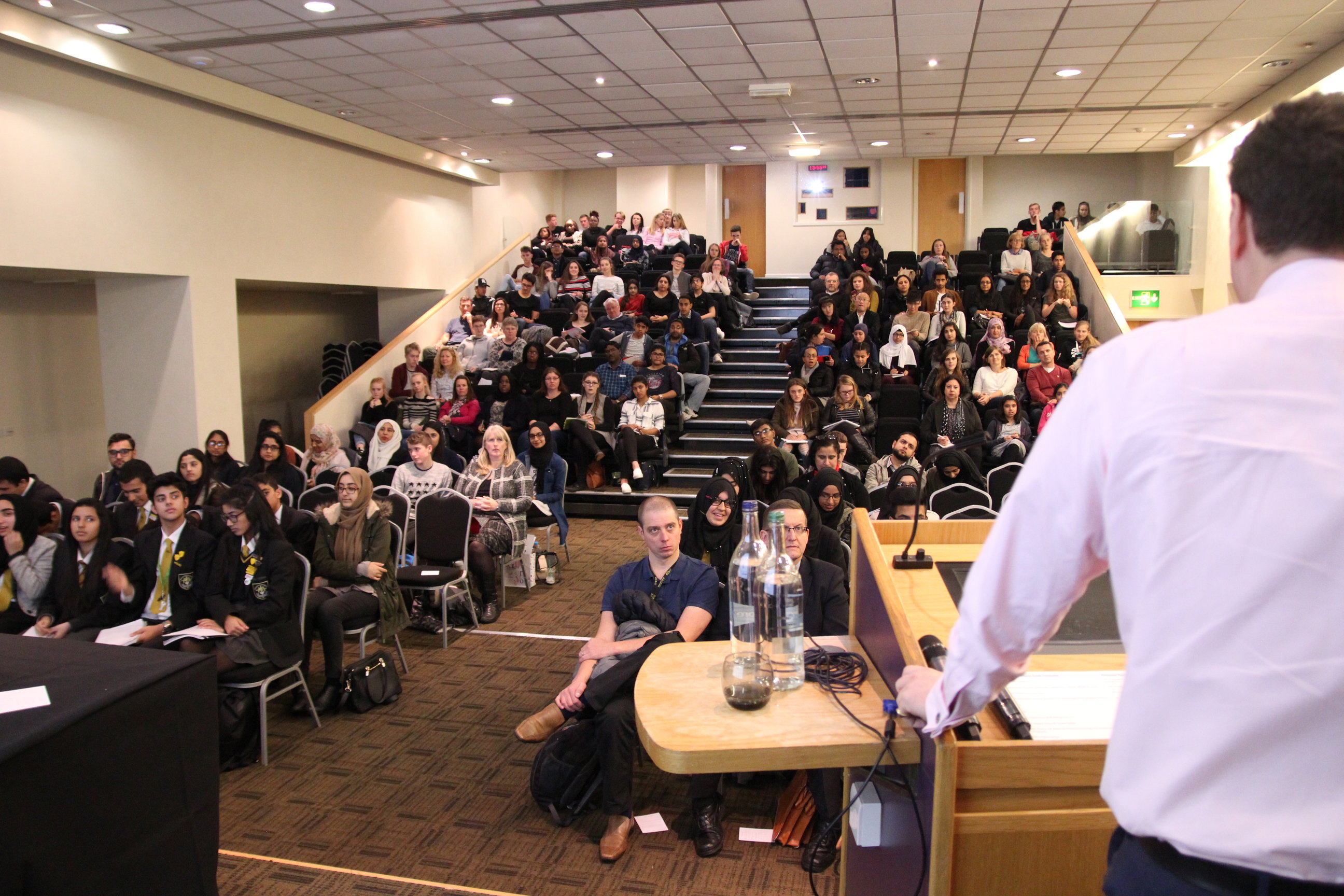 Our TMP Aspire event is essential for any aspiring medic. Packed with expert insight, application tips and advice, you'll come away from the day knowing exactly how to boost your medical school application – you won't want to miss out!
Our Aspire events are hugely popular every year and we consistently receive excellent feedback from the students and parents attending.
So – what can you expect to gain from the day, and what have students found useful in the past?
Read a selection of feedback from previous years below…

Book before 31st May 2019 and get your early bird ticket for just £20!
Book your Aspire ticket
1. Aspire will give you clear action points
When you come to TMP Aspire, you can expect to learn clear action points – from the skills admissions tutors are looking for and how to develop them, to the different ways to write about work experience in your personal statement.
"I came to the day having no idea how the application process worked, what my son should expect and what skills he should look to develop, and left with a clear understanding of it all. The speakers did a really great job of covering a variety of areas and giving plenty of food for thought." – Bristol Attendee
See our Step-by-Step Guide to Medicine>>
2. You can hear from students, doctors and admissions tutors
Rather than focus on one element of the application process, we cover everything! Our speakers include medical students, qualified doctors and admissions tutors – so you can gain insight into each stage of the process from all different angles.
"The diverse range of talks […] helped [me] understand every angle of the process of applying to medical school." – Birmingham Attendee
Read our blog on 6 Admissions Tutor Medical School Interview Tips>>
3. You'll understand the admissions process completely
We know the admissions process for medicine can be confusing – there are many different elements to consider, from the UCAT to the interview. Thankfully, we're here to clear that up: we'll discuss application dates, key deadlines, and what you should be doing and when.
"Through a variety of speakers we got a good insight into medicine as a career and also what the admissions process is like." – London Attendee
Read more about the UCAT, BMAT and medical school interview>>
4. Aspire will give you detailed insight into medicine as a career, not just at university
Choosing to study medicine is a big decision – and your journey continues long after you graduate. We'll spend some of the day focusing on what practising medicine is like – from the foundation years to the realities of working as a junior doctor.
"It was all fantastic giving insight into different parts of the career." – Manchester Attendee
Which Medical Specialty Would Suit You? Take the quiz!>>
5. Aspire will help you make your application decisions
Whether you're set on medicine or you're considering it as an option, Aspire will be useful for you. You can learn all about the admissions tests, the key skills needed to study medicine, and how to work out if medicine is the right career choice for you.
"The feedback from the students was incredibly positive. It certainly helped to focus minds and clarify decisions on potential medical applications for a number of our students." – Bristol Attendee (Teacher)
Read our page on What Does a Doctor Do?>>
Book your Aspire ticket before 31st May 2019 and get the early bird price of £20!
Book your Aspire ticket