Published on 14th May 2019 by lauram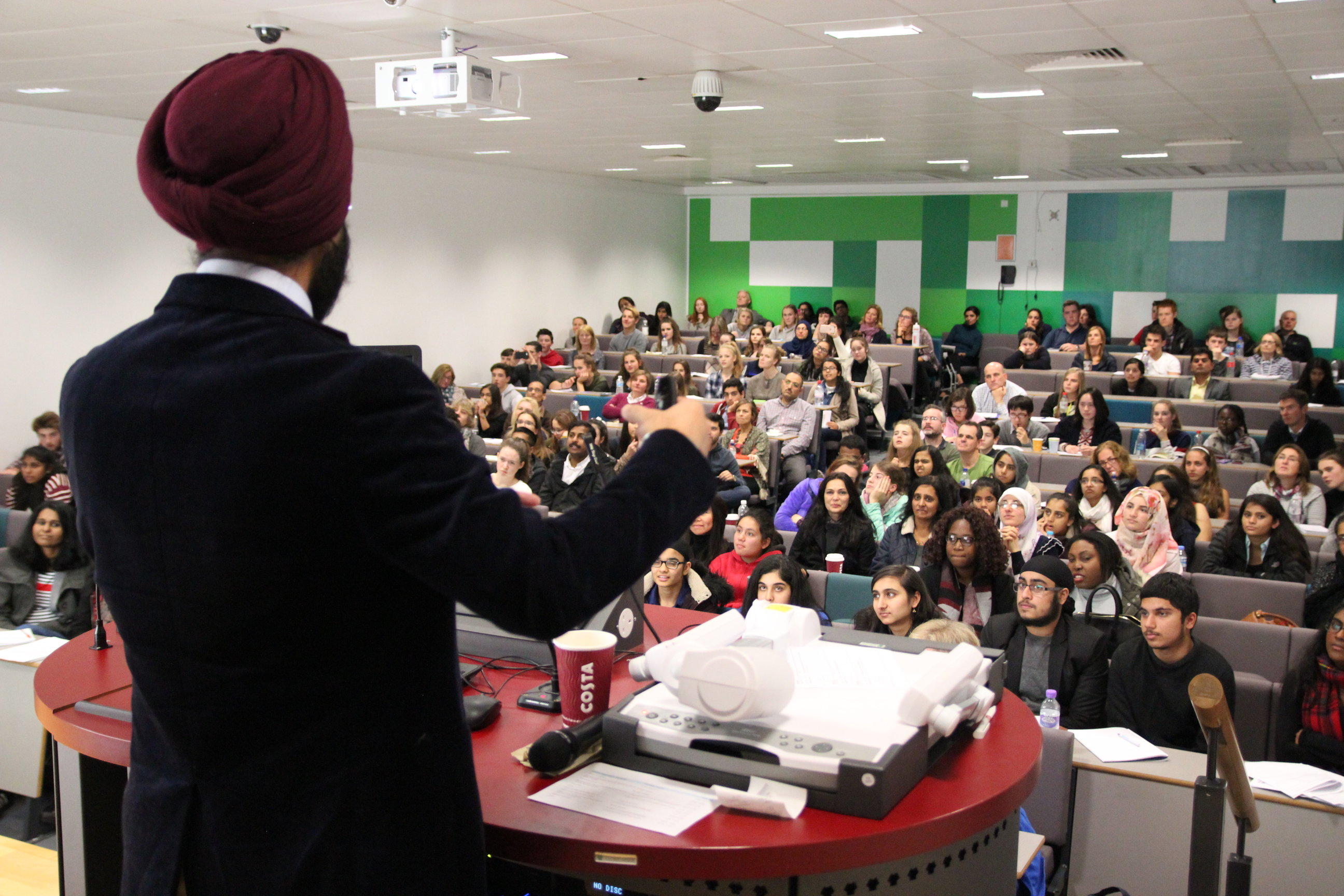 Want to study medicine? Applying for 2020 entry? If so, our TMP Aspire event is for you!
Held at The Royal Institution of Great Britain in London, an organisation devoted to scientific education, this year's event will be our most exciting yet! The event is packed with insight into the medical school admissions process – essential for any aspiring medic.
Early bird tickets are now sold out but it's not too late to book standard tickets!
Book your Aspire ticket
1. You can ask us anything about applying to medicine
We know the application process for medicine can be confusing, so you're likely to have lots of questions.
At the event, there'll be a Q&A session so you'll have the opportunity to ask the morning speakers anything you like about the admissions process – whether that's writing your personal statement or how to use your work experience.
Got a question in the meantime? Join our Facebook groups!
2. Find out what admissions tutors REALLY want
It can be tricky to know how to boost your application to have the best chances of getting invited for interview – especially with so many components of the application process. Should you focus on UCAT prep, or on getting the best work experience you can?
At TMP Aspire, we can clear this up – you'll hear from a current admissions tutor about how to make your application stand out and how to perform well at your interview to maximise your chances of receiving an offer.
Read our blog on 6 Admissions Tutor Medical School Interview Tips>>
3. Get inspired
Aspire is the perfect event to get inspiration for your dream of becoming a doctor – you'll be able to meet current medical students who will be able to give you real insight into what life is like at medical school.
Wondering what happens after you graduate from med school? You'll also be able to meet qualified doctors who will give you insight into a career in medicine beyond university.
You can also meet hundreds of other aspiring medics at the event to share advice and tips!
What should you expect at med school? Read our guide to Starting Medical School>>
4. You'll visit The Royal Institution of Great Britain
Did you know The Royal Institution of Great Britain was founded by the leading British scientists of the age, including Henry Cavendish?
Its aim was to introduce new technologies and to teach science to the general public – and most of the greatest scientists from the last 200 years have appeared in their famous theatre.
This year, we're very excited to be holding Aspire at the Royal Institution, the historic home of scientific education and research.
Early bird tickets are now sold out but it's not too late to book standard tickets!
Book your Aspire ticket