Published on 8th May 2019 by lauram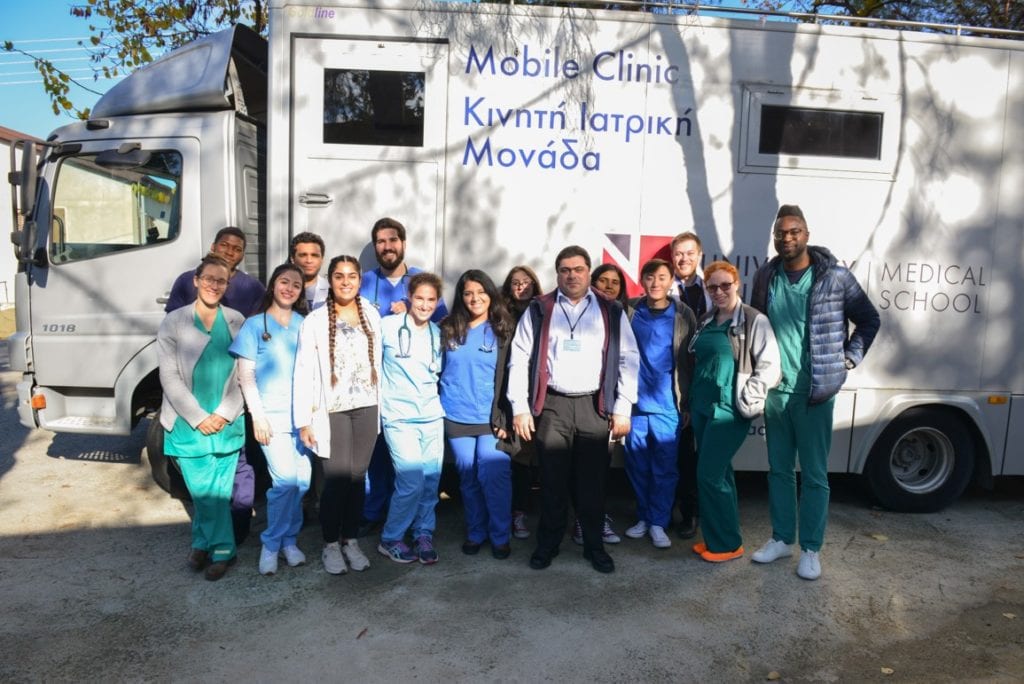 If you're starting medical school this autumn, you will no doubt have been told that the workload will be a lot to manage! So you may be wondering how you'll be able to balance your course with your social life – without neglecting either.
If you're at the stage of choosing the medical schools to apply to, it's important to select universities not only for the course structure and learning style, but also the city and extracurricular activities on offer – so that when you're not in the library, you're able to have fun!
Here are some top tips on how to balance your social with studies from the University of Nicosia Medical School…
Would studying medicine abroad suit you? Take the quiz!
1. Try extracurricular activities related to Medicine
Does the university offer any extracurricular activities? If yes, what sort of activities are these and do they appeal to you? The more related to medicine these activities are, the more you can benefit from them because you will have the chance to socialise and practise some of your skills at the same time.
At the University of Nicosia Medical School, we have our own Mobile Clinic which travels around Cyprus twice a month offering free diagnostic tests and examinations to people in need, including residents in remote areas, senior citizens, refugees and asylum seekers.
This Clinic gives to our students the chance to explore Cyprus, socialise with classmates and meet locals while enhancing some of their clinical and communication skills. Furthermore, through our Mobile Clinic Club, medical students have the chance to raise awareness amongst teenagers on specific health issues, such as effects of smoking, sex education and eating disorders through various presentations held at high schools around the country.
2. Make use of free counselling services
Check whether the university offers any counselling services. Studying medicine can be an overwhelming experience – but you're not alone. Counselling might be needed to help you go through the challenges you will face.
The University of Nicosia Medical School offers free counselling services to all students who request it. Highly experienced counsellors will help you overcome your concerns and anxieties to help you throughout your degree.
3. Is a student fitness centre available?
Exercise is always a great way to look after your mental and physical health and at the same time socialise a bit. Make sure you exercise frequently while studying: it will boost your confidence, improve your attitude towards challenges and keep you healthy!
The University of Nicosia has its own state-of-the-art gym, the UFIT Fitness Center, centrally located on the campus and designed to keep you fit and healthy with its innovative classes and its expert instructors. Moreover, our fabulous student residences have their own ultra-modern fitness rooms located in each and every residence.
If you wish to find out more please email [email protected]. Or call at our Toll Free UK line 00800 031 5421. Receive more information for the University of Nicosia Medical School now! Why not register for one of the upcoming Open Days of the University of Nicosia Medical school?
Apply now and find out more about the University of Nicosia Medical School
Sponsored post: the University of Nicosia Medical School