Published on 22nd October 2018 by lauram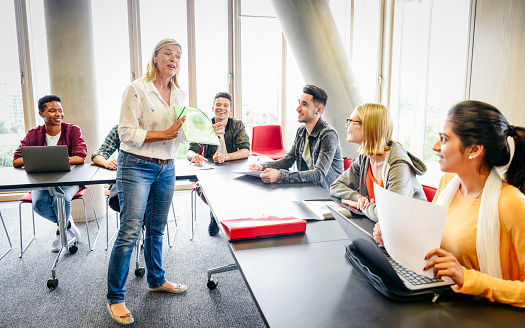 Having just sent off my medicine application on UCAS last week and now receiving acknowledgement emails from the universities I've applied to, I thought it would be a good time to reflect on my journey thus far.
So here are some pieces of advices to all aspiring medics starting sixth form!
Wondering what the steps are to studying medicine? Read our Step-by-Step Guide to Studying Medicine!
Want med school application tips delivered straight to your inbox? Sign up to our newsletters here (make sure to select 'school student interested in medicine' and '2020 entry' on your profile!)>>
1. Use the many free online resources available to you
As you progress through your A-Levels, make sure to ask your teachers questions if there's anything you don't understand, and stay behind at the end of class to clarify any issues.
However, if you don't find your teachers' explanations helpful, as can be the case, then make use of the free revision resources on the internet.
This includes revision guides, past paper questions and video tutorials. I would recommend using YouTube to your benefit as an educational platform, with the hundreds of videos out there explaining the topics you're learning at A-Level.
You can see The Medic Portal's revision tips here:
2. Organise work experience and volunteering now
Now is the time to get as much work experience and volunteering done as possible, so that you can get it out of the way.
Try to get a variety of experiences to help build up points that you may use in your personal statement and interviews later on. It can also help you find your motivation for medicine, which is a major part of the medicine application, and rule out whether or not you actually want to pursue this field.
An optimal time to organise this would be during half-terms so that it doesn't clash with your studies.
In addition, this is also the time to get involved with any extra-curricular activities that may interest you, any wider reading or medicine-related books, and there may be regular lectures at universities nearby that you can attend. All this will help you later on in the application process.
See the kinds of work experience that med schools look for>>
Read our tips on finding medical work experience>>
3. Widening participation programmes
Many universities will have widening participation (or widening access) programmes, often for Year 12 students, that aim to help applicants from disadvantaged backgrounds get a place at university.
An increasing number of universities are implementing such initiatives, as they realise that young people from certain backgrounds are underrepresented in higher education and in the medical field.
Not only will these programmes help you gain an insight into what life at university is really like through the events they hold, but in some cases, it can also make you eligible for a lower alternative offer to study medicine.
To benefit from this opportunity, search the websites of the universities in your local area, see if they offer any such programmes, and check if you're eligible to apply for them.
Which A-Levels do you need to be a doctor?>>
4. Use the summer effectively
The period of time after your end of Year 12 exams and the summer holidays are vital for your medicine application.
While it's important to relax and have fun during the holidays, it's also important to not become laid back and instead to use this time effectively. This is when you want to be revising for your UCAT and/or BMAT exam as well as working on your personal statement.
For the UKCAT, it's best to book early and get it out of the way before school starts. Similarly, for the BMAT, it may be better to sit the test in September, rather than October, so that you can get your scores before sending off your application.
And for a good personal statement, it usually takes a few months and several drafts for it to be perfected, therefore it's highly recommended to start early on and get a first draft completed.
After receiving your test scores, it will be much easier to determine which universities' entry requirements you fulfil to make a competitive application.
Read how medical schools use your personal statement>>
Compare entry requirements for different medical schools>>
Words: Habib Momin