Published on 7th February 2019 by Maria Correa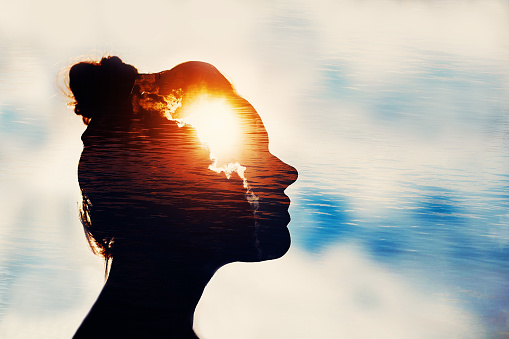 Welcome to this week's medical news round up! In our latest edition, we bring you the healthcare topics that have been under the microscope over the past week, just in time for your med school applications.
Joining us this week: depression and genetics, air pollution crisis and dementia risks.
Want weekly news delivered straight to your inbox? Sign up to our newsletters here!
Depression and Genetics
An international study has found over 100 genes may be linked to depression.
Recent medical news noted that the study, featuring two million people, found that an increase in gene variations corresponded with an increased likelihood of depression.
Those who carried over 100 changes in their genes were much more likely to develop the condition.
These genetic variations mainly influence neurological activity in the brain, affecting decision-making and personality.
This study has kick-started a new project, the Genetic Links to Anxiety and Depression (GLAD), which is calling for 40,000 volunteers to donate their saliva for the cause.
Scientists believe that understanding the link between depression and genetics will lead to better treatment for patients in the future.
What can we learn from this?
Now the world's leading cause of disability, one in six people will live with depression in their lifetime, according to recent statistics in medical news.
Although there are treatments for depression, they do not always work and for many it is a 'trial and error' process to find what works for them.
A deeper understanding of the causes, mechanism and therefore targets for treatment of depression would be widely welcomed by patients and professionals alike.
Question to think about- Do you think genetics plays a role in mental health services?
Read: NHS Hot Topics – Mental Health
---
Why not try one of our quizzes?
---
Air Pollution Crisis
The UK's air pollution crisis contributes to health problems for millions and 40,000 deaths a year.
Recent medical news reports that a record number of people are dying from asthma attacks and that air pollution could be to blame.
Although air pollution cannot be solely responsible for each case, there is no question that it has a profound impact on health, especially on children's health.
Reports have outlined that polluted air can have links to heart disease, reduced intelligence, poor mental health, dementia and asthma fatalities.
WHO recently compared the severity of air pollution to tobacco, urging that we address this issue in a similarly powerful manner. Schools are now starting to become involved, encouraging parents and children to walk to and from school instead of driving.
What can we learn from this?
Air pollution accounts for an estimated three million worldwide deaths each year. Therefore, despite not being a medical issue at face value, the long-term implications of high pollution rates certainly are.
Child health experts state there is a worrying amount of unawareness amongst parents about the dangers of air pollution.
A public level response is needed to tackle air pollution in order to ensure children are living in environments with clean air.
Question to think about- How would you explain the dangers of air pollution to parents of a child with asthma?
Read : MMI Questions
Dementia Risks
A recent study finds half of UK adults do not know any key risk factors for dementia.
In other medical news, Alzheimer's Research UK surveyed over 2000 people to find only 1% could name the seven risk or protective factors for dementia.
The risk factors include heavy drinking, genetics, smoking, high blood pressure, depression and diabetes.
About a third of dementia cases are believed to be influenced by our lifestyles, and therefore within our control. However, just 34% of those surveyed thought it possible to reduce our risk of dementia. A fifth falsely believed that dementia is an inevitable part of growing old.
Despite more people living with dementia, there continues to be a lot of misinformation and poor levels of awareness about the causes of this disease.
What can we learn from this?
With the number of people in the UK living with dementia to rise to over one million by 2025, this will become an increasingly important topic.
77% and 81% of those surveyed believed that we could reduce our own risk of heart disease and diabetes respectively. There is a call for the public to view dementia in the same way.
Question to think about- Why do you think public awareness of dementia is important? How would you plan to achieve this awareness?
Read: NHS Hot Topics – Ageing Population
Words: Katie Burrell
Are you keeping up to date with medical news? Read the latest here: