Published on 30th May 2019 by laurenwade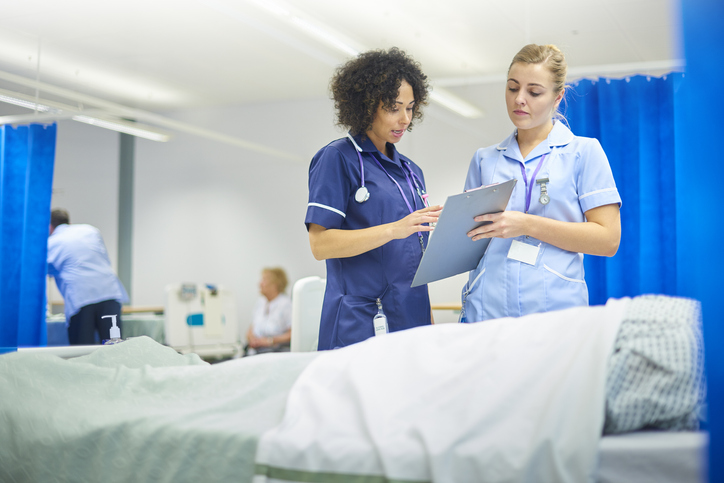 Welcome to this week's medical news round up! In our latest edition, we bring you the healthcare topics that have been under the microscope over the past week, just in time for your med school applications.
Joining us this week: medication costs, the role of the NHS within society and antibiotics.
Want weekly news delivered straight to your inbox? Sign up to our newsletters here!
Medication costs
The UK refuses to join a global resolution on drug pricing transparency
A new resolution is urging governments to share information on the cost of health products, pushing for more transparency for patients.
This 'game-changing' resolution aims to investigate whether greater transparency reduces health costs. There is hope that this will open opportunities for negotiation and more affordable prices.
However, the UK, along with Germany and Hungary, have refused to sign up.
The UK representatives feel that not enough time was available for them to consider the implications of joining, and therefore saw dissociating from the resolution as the only option.
However, others disagree, stating that transparency must improve in order to allow equal access to medicines and tackle the 'secretive system' of drug pricing.
What can we learn from this?
Pharmaceutical companies are vital for the progression of modern medicine and the manufacturing of vital medications.
However, the issue of pricing has far-reaching implications that ultimately scrutinises the equal access of medications.
Ultimately, prices and availability of medication is a constant ethical issue for the NHS and individual trusts, as many organisations are limited by spending targets. Many may find it worrying that the UK has opted out of this global resolution.
Question to consider: What are the ethical issues arising from healthcare budgets and pharmaceutical prices?
Read Artificial Intelligence in Medicine
The role of the NHS within society
NHS England Chief Executive discusses the role of the NHS in context of wider social politics.
Simon Stevens, NHS England Chief Executive, has made headlines this week by addressing wider social politics that influence healthcare.
Recently, there has been a battle between resources, demand and political targets, resulting in unrealistic goals for the NHS with poor funding and resources. These debates often occur in an isolated manner, disconnected from wider social issues.
Stevens has now taken a new approach, demonstrating that healthcare is not a stand-alone service, but one that our society and environment contributes to greatly.
For example, there is strong evidence to suggest there is a connection between dangerous levels of pollution in cities and respiratory illness, particularly in children. Poverty is also a strong risk factor for, both, mental illness and obesity, which each carry their own risks for the future wellbeing.
The idea is that if government policies are determining factors such as poverty or pollution levels, the healthcare system will suffer the consequences. Stevens' new approach to the NHS could enable logical planning, for example to increase respiratory services. Many hope that this approach will also lead to greater changes to government policies to prevent issues, such as poverty and pollution in the first place.
What can we learn from this?
NHS funding is a common, emotive and often frustrating topic for many. The demand for its services are rising and changing and the resources and funding are struggling to accommodate the sheer volume of demand.
The change in demand originates from many sources, with the main culprits being an ageing population, obesity and mental health. When the NHS began seventy years ago, these issues were not particularly dominating and therefore the health service was not designed primarily for them. Now, they are the three biggest challenges facing the NHS.
Question to consider: What challenges will the NHS face in the future?
Read: NHS Funding
Antibiotics
Antibiotic resistance considered a global health emergency the the United Nations
Latest news reports that high levels of antibiotics in rivers are exacerbating the antibiotic resistance crisis.
Scientists report that antibiotics enter the water system via excretion. Additionally, patient's disposing of unfinished courses of medication means the drugs are entering the system via landfill.
Countries with the highest levels of antibiotics in their rivers include: Bangladesh, Ghana and Kenya.
It is believed that the issue of antibiotic waste is a considerable contributor to resistance that needs to be addressed.
What can we learn from this?
Recent focus on antibiotics has revolved around avoidance and not over-prescribing. This news highlights an issue that many are unaware of, antibiotic waste.
The public and health care professionals alike rarely realise that the long-term impact of antibiotics does not stop once they are prescribed. In fact, antibiotics excreted into the eco-system continues to contribute to antimicrobial resistance long after we have taken them.
The greatest areas of concern are Asia and Africa, due to the high concentrations found there.
Question to think about: Why is antibiotic resistance a huge problem for both the UK and globally?
Read: Antibiotic Resistance
Words: Katie Burrell
Are you keeping up to date with medical news? Read the latest here: