Published on 23rd May 2019 by laurenwade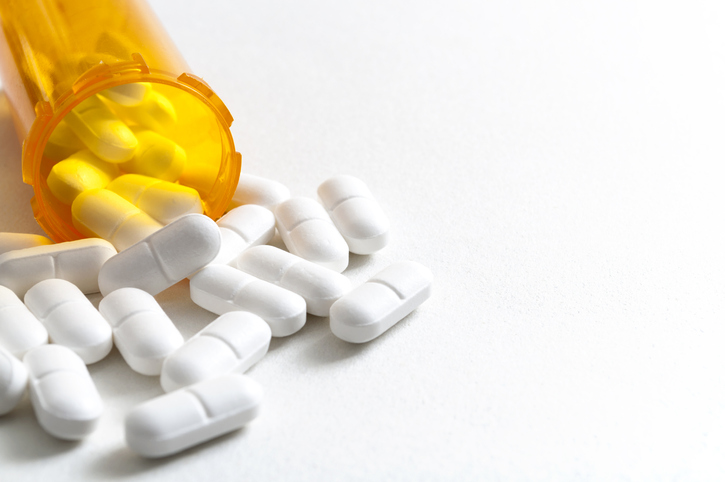 Welcome to this week's medical news round up! In our latest edition, we bring you the healthcare topics that have been under the microscope over the past week, just in time for your med school applications.
Joining us this week: artificial intelligence, sepsis and anti-depressants.
Want weekly news delivered straight to your inbox? Sign up to our newsletters here!
Artificial Intelligence
A study finds artificial intelligence is more efficient at diagnosing lung cancer than doctors are.
A recent study focused on the role of artificial intelligence (AI) in the context of lung cancer and the analysis of scans.
The study used over 42,000 CT lung scans to train computer software in identifying cancer. Following this, a comparison was made between the performance of AI and a team of six radiologists, doctors who specialise in analysing medical images.
The study showed that AI was more effective than radiologists at identifying cancer in a CT scan. Additionally, AI and doctors performed equally well when multiple scans for the same patient were available.
Overall, AI could increase the detection of cancer by 5% and decrease the number of false diagnoses by 11%.
What can we learn from this?
Lung cancer is the most common form of the disease in the world, with 2.09 million cases a year. Early detection is key to providing more successful treatment and promising prognoses.
For this reason, the US recommend screening those at high risk, including those who have a long history of heavy smoking.
The downside is that screening is not always accurate. False positives refer to a positive result, in this case a diagnosis of cancer, when this is not actually true. This can result in unnecessary added stress and procedures such as biopsies.
This study shows that AI could have a major role in improving the accuracy and efficiency of medicine; however, the software is not quite ready for use in healthcare yet!
Read: NHS Hot Topics – Artificial Intelligence
Sepsis
Sepsis survivor calls for mandatory sepsis training in NHS
Mr Ray contracted sepsis at 38 years old, thought to be due to a chest infection and a cut to his gum at the dentist. It took five hours in hospital until a diagnosis was confirmed and he spent subsequent months in a coma. He woke up to find amputations of both his arms and legs and part of his face.
He is now calling for the NHS to change its strategy towards sepsis and to raise awareness. The main call is for mandatory training for all NHS staff, which has gained support from and proved popular with the Royal College of Nursing.
Although the signs are easy to spot, there still appears to be a fragmented knowledge of sepsis throughout the NHS, which unfortunately can have devastating consequences.
What can we learn from this?
Sepsis is a serious and potentially fatal complication of an infection. Early recognition and treatment with antibiotics is vital in preventing consequences such as amputation and death.
There is now a national checklist for adults that helps spot the signs of sepsis, called NEWS (National Early Warning Score). However, there is still no national checklist for children, leaving hospitals to develop their own guidance and strategy.
Question to think about: how can mandatory training help patient safety?
Anti-depressants
Warnings over 'over-medicalizing' poverty
Recent medical news has revealed that over 70 million anti-depressant prescriptions were issued in 2018, with the highest prescription rates amongst low-income areas.
Anti-depressant prescribing has increased by 600% in the past 25 years.
Many now believe that the prevalence of mental health conditions within low-income areas are predominantly due to social problems such as unemployment and homelessness.
It is now hoped that 'social prescribing' in primary care and better mental health services will provide an alternative for professionals and patients in tackling mental health.
What can we learn from this?
There is no dispute over the fact that social factors contribute heavily to mental health and well-being. Interestingly, the question of over-medicalising these social factors has triggered the scrutiny of anti-depressant prescribing.
Social prescribing is a relatively new initiative that encouraged GPs to prescribe social activities and support to patients, either as an alternative or alongside medication.
In addition, the NHS has promised every GP practice in England will have access to a mental health therapist by 2021.
Question to think about: To what extent does a patient's social circumstance impact on their health and their treatment?
Read: NHS Hot Topics – Primary Care Pressures
Are you keeping up to date with medical news? Read the latest here:
Words: Katie Burrell