Published on 28th February 2019 by Maria Correa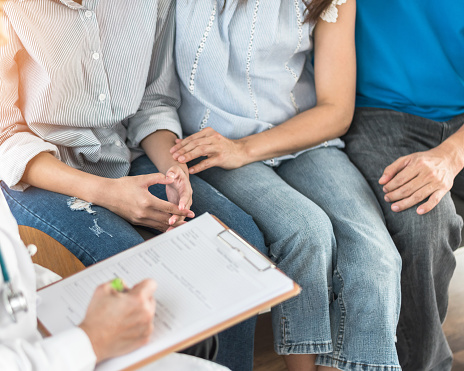 Welcome to this week's medical news round up! In our latest edition, we bring you the healthcare topics that have been under the microscope over the past week, just in time for your med school applications.
Joining us this week: child mental health, organ donation and Parkinson's treatment.
Want weekly news delivered straight to your inbox? Sign up to our newsletters here!
Child Mental Health
One in thirteen young people experience post-traumatic stress disorder by the age of 18.
A study has been making medical news headlines, as it found that from over 2,000 18-year-olds, a third experienced childhood trauma and a quarter developed post-traumatic stress disorder (PTSD).
PTSD is an anxiety disorder that can lead to insomnia, flashbacks, isolation, fear, depression and suicide.
The research is the first of its kind and highlights the large number of young people not receiving the care they need. Only one in five had seen a mental health professional in the past year.
The results are a 'wake-up call' and demonstrate the need for better access to mental health services for children and young people.
What can we learn from this?
Childhood trauma is a 'public-health concern' and includes experiences of assault, injury and abuse. Despite this, trauma-related disorders such as PTSD go largely unnoticed amongst children, as many mistakenly assume PTSD is only associated with the armed forces.
The treatment includes talking therapies and antidepressants. Treatment can be very successful, but the problem surrounds access to treatment, as only a fifth of these young people actually receive professional help.
Question to think about- What are the current issues surrounding mental health services?
Read: NHS Hot Topics 2017 – Mental Health
Organ Donation
Max and Keira's Organ Donation law set to pass in England.
Currently, the organ donation system is a voluntary opt-in scheme.
The new system offers an opt-out method, meaning there will be a presumed consent for organ donation unless a person has opted out.
The new legislation is named after Max who received a heart transplant and Keira who donated her heart. It is set to clear the final hurdle in Parliament before coming into effect next year.
The opt-out scheme has been running in Wales since December 2015, and now rates for organ consent in Wales are the highest in the UK at 75%.
Recent medical news reveals that there are currently 6,000 people on the transplant waiting list and hundreds pass away whilst waiting for an organ match. The government argues the new legislation could save up to 700 lives a year.
What can we learn from this?
The trial in Wales has shown that this new legislation has huge potential for increasing the number of available organs and therefore saving hundreds of lives.
There are a few issues, mainly surrounding consent. It is argued that 'presumed consent' is invalid if people are not aware they are automatically on the organ donation register. On the other hand, many of those who have not opted-in are willing to do so, but have simply forgotten or 'not got round to it'. Arguably, this is not an adequate excuse for the lack of organ donors.
Question to think about- How do you feel about the opt-out system for organ donation?
Read: NHS Hot Topics – Organ Donation
Parkinson's Treatment
A groundbreaking new treatment for Parkinson's disease undergoes trial.
The new treatment involves delivering a drug directly to parts of the affected brain, via a 'port' in the side of the head.
Scientists gave patients a treatment called glial cell line-derived neurotrophic factor (GDNF), with the hope of regenerating dying brain cells and reversing the condition.
Patients had four tubes placed into their brains via robot-assisted surgery, allowing delivery of GDNF directly to the affected areas.
Thirty-five patients took part in the nine-month trial, with half randomly assigned monthly GDNF infusions and the other receiving a placebo.
Although both the placebo and treatment groups showed symptom improvement, scans did show evidence of improvement to affected areas of the brain in those in the treatment group.
What can we learn from this?
Figures in the latest medical news illustrate that Parkinson's disease is a progressive, degenerative condition affecting 145,000 people a year in the UK. It results in involuntary shaking and stiff muscles, and cannot be slowed down or reversed.
Diagnosis of Parkinson's can be devastating, so the focus of research is on either halting or completely reversing the disease. Although this study did not show any clear-cut results, it is still regarded as a success, as it strengthened our understanding of GDNF and its potential for future treatment.
Question to think about- Describe an interesting piece of research you have read about recently
Read: Depth and Breadth of Interest – Interview Questions
Words: Katie Burrell
Are you keeping up to date with medical news? Read the latest here: