Published on 9th October 2019 by LeighanneM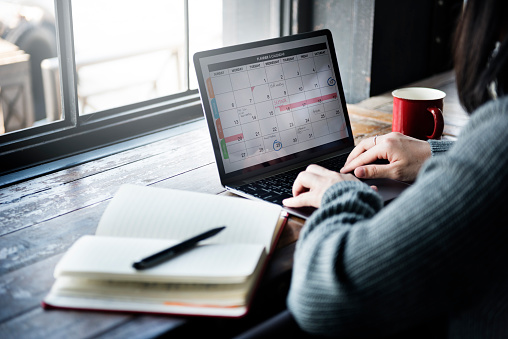 ---
Please note that this blog is just a guideline and we recommend conducting your own research and contacting the universities themselves before making any significant application decisions.
---
Scored between 650-680 on your UCAT and unsure where to apply?
In the second part of our Where to Apply with a 650 – 680 UCAT Score blogs, we look at a range of other medical schools that favour this type of UCAT score.
Other good UCAT score university options:
Nottingham Medical School
At Nottingham, you are allocated points using your UCAT and academics. Your GCSEs in Biology, Chemistry, Physics, Maths, English Language and best three other subjects will be scored. A*'s/9/8 are awarded 2 points and A's/7 1 point, to give up to 16 points.
You will also be allocated points based on your UCAT, scored for each cognitive section, so you will be given points for Verbal Reasoning, Quantitative Reasoning, Abstract Reasoning and Decision Making, not your overall total. For each section you are scored as follows: 801-900 = 9 points, 701-800 = 8 points etc. This means someone scoring 601 in Verbal Reasoning will be given the same number of points (7 in this example) as someone scoring 700!
The SJT is also awarded points, using the following system: Band 1 = 4 points, Band 2 = 2 points, Band 3 = 1 point. Applicants who score a Band 4 will not be considered further. The four cognitive sections together with the SJT give a maximum of 40 points.
This is added to the 16 points from your academics, and those with the most points are invited to interview. This means the UCAT has more weighting than academics, and the SJT plays a large role. The personal statement is no longer formally scored/
Since there are many elements to Nottingham's application system, there is no 'cut-off' UCAT score, so it is hard to advise what a suitable UCAT score would be.
But to give you a good idea of what region you need to be in, for 2016 entry successful applicants had an average UCAT score of 697.5! If your score is lower than this, Nottingham is still a possibility, it just means you will need some good GCSEs, and hopefully a Band 1 in the SJT.
For 2019 entry, the number of points required to gain an interview was 46 out of 56 points. The good thing about Nottingham is you can calculate how many points you will receive before you apply. If you are considerably above 46 points, then an interview is very likely. If you are around 46 points, then an interview is still possible but not guaranteed.
King's College London
Traditionally King's has sought applicants with a high UCAT score. UCAT is used alongside GCSEs, predicted grades, personal statement and reference to select for interview. King's does comment "examination results and the UCAT score are perhaps the most important".
Applicants are ranked on their average UCAT score and SJT band. Following this, King's then factor in number of A*'s at GCSE, A level predictions and Widening participation. As for the weighting of these factors, "generally, UCAT score accounts for 50% of the ranking, GCSE and School performance 40% and other widening participation factors 10%".
There is no threshold score at King's, but in the past, they have given 'guideline scores'. These are scores 'indicative of what would have been seen as competitive in previous years.' Getting such a score would not guarantee an interview and getting below the score would not guarantee rejection.
Guideline scores have varied between 630 and 735 over the last few years, so it is hard to predict what it will be this year. Nevertheless, in most years scores in the top 20% of candidates have been considered competitive. For 2015 entry the median UCAT score of applicants was 715, and 695 for 2016 entry. If you are scoring below the top 20% of those in the UCAT, then King's is certainly still an option. However, you will need a good set of GCSEs and predicted grades to compensate for this.
Personal statements are not graded or scored.
King's comment they "are looking particularly for evidence of appropriate commitment to, and realistic appreciation of, the academic, physical and emotional demands of a medicine degree programme and career".
For the SJT, King's comment they give "higher weighting to those with Band 1 and Band 2. The weighting of Band 1 is double the weighting of Band 2. We do not give higher weighting to those with Band 3 or 4." This means it is preferable to apply with a Band 1 or 2.
Kings determine offers based on average UCAT score, SJT band and interview performance.
For 2019 entry, the lowest UCAT score to gain an interview was 2450. However, the average UCAT score of all offer holders was 2802.
University of Glasgow School of Medicine
At Glasgow "The UCAT score together with meeting Academic and Non-Academic Entry Requirements will be used to select applicants for interview". This means the UCAT will be used to determine who to invite to interview, but alongside your academics, personal statement and reference.
This involves checking applicants meet the minimum academic requirements. The personal statement and reference are "considered thoroughly for non-academic attributes and evidence for suitability to medicine".
Those who pass this screening system will have interviews allocated depending on their UCAT score. For 2018 entry the lowest score considered for interview 670, for 2017 entry was 663 and for 2016 entry was 670.
This means to stand a realistic chance of getting an interview at Glasgow you need to be in about the top 30% of those sitting the UCAT. The SJT is not used.
The University of Manchester School of Medicine
The first stage of Manchester's application process is an academic screening, to ensure candidates meet the medical school's grade requirements. All applicants who pass this will then be ranked on their UCAT scores in the second stage.
A set number of applicants from the top of the ranking will proceed to the interview.
For 2018 entry the cut off for interview was 665. For 2017 entry this was 653 for 2016 entry was 665.
Manchester comments that "if your UCAT score is in the approximately the top third of all results nationally then you will be invited to interview based on our UCAT threshold as long as you meet our minimum academic requirements". Around 1000 students will receive interviews this way. If you qualify for Widening Participation (WP) then this cut off will be lower.
Keep in mind Manchester has introduced a 'non-academic information form' (NAI) that will be used instead of the personal statement. Applicants will complete this form after sending off their UCAS form, but they may still look at your personal statement in certain circumstances.
Again, Manchester comments that "the Non-Academic Information Form can be thought of as an expanded personal statement where you can provide more information and tell us why you chose to apply to this medical school." The form can be found here.
Keep in mind that if you score below Manchester's UCAT threshold then an interview is still very much possible. If you score is below the threshold Manchester comment that "we will include it as part of a holistic assessment using all the information available to us to arrive at a decision (for example, GCSE grades, A-level profile, additional qualifications, NAI form etc). We expect to invite 500-600 applicants to interview on this selection route."
As this 'holistic assessment' is relatively new for Manchester, it is difficult to know what would be needed to gain an interview. Manchester have commented "If an applicant's UCAT falls close to, but marginally lower than of the top third of UCAT results nationally then we no longer simply reject them on this criterion alone. To ensure that these applicants also get a chance to be interviewed, we will look at the information that is available on each UCAS form to arrive at a decision on these borderline candidates. They add that "for those applicants who are shortlisted on a holistic basis, we will look for, among other things, high levels of sustained academic achievement, and so more A*/A grades than required may be advantageous."
They do not consider applicants who have scored Band 4 in the SJT. You can find out more information on Manchester's use of the UCAT here.
The table below represents the minimal overall UCAT threshold for the last few years:

If you are applying as an international student, Manchester will require you to sit the BMAT instead of the UCAT.
Read part 3 of our 'Where to Apply with a Good UCAT Score' blog, we look at a range of other medical schools that favour this type of UCAT score.
Words and Research: Daniel Huddart