Published on 14th March 2019 by lauram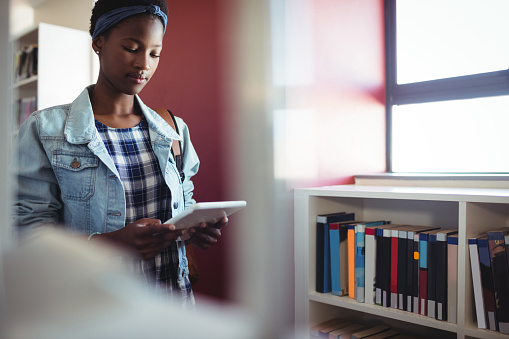 Not receiving your med school offers can be heartbreaking, but it needn't be the end of the world. It's understandable that you might feel a little disheartened considering the amount of effort and dedication putting together an application takes, but if you are still fixed on going down this route there are plenty of options available to you…
First and foremost, before we delve into the options, in order for any of these to be feasible, you must stop worrying, put your head down and power through your A-Levels (because all those options you select on UCAS are still dependent on those all-important grades!)
Got questions about reapplying to medicine? Ask our Community page!
Ask us a question
Gap year
Medicine is probably one of the courses with the highest number of students who begin the course after a gap year, and that's because so many applicants are unsuccessful at their first attempt.
Taking a year out to gain feedback on your application and improve certain aspects of it will definitely be beneficial and increase your chances the next time round! Having been through it once, you're guaranteed to be better equipped the second time, so you'll technically be at an advantage in the second application cycle.
And guess what, you'll actually get time to relax and do other things you enjoy since you won't have exams pestering you.
Read 5 Things to do on Your Medicine Gap Year
Graduate medicine
If taking a year out of studying doesn't appeal to you and you'd rather still make the move to university straight after completing your A-Levels, you may want to consider applying as a graduate.
This will just mean that you'll have to wait a couple of extra years before starting on the medical course, but there's a whole array of different courses you could choose to do in the meantime.
Some universities will require something under the scientific umbrella such as Biomedical Science, Anatomy, Physiology…if you take on a subject like that, you'll be in some ways ahead of the cohort when it comes to starting the course. Other universities may allow a non-science subject, that way you'll have the opportunity to pursue another interest!
Read 5 Best Things About Studying Graduate Entry Medicine
Studying abroad
There are many great medical schools overseas and the number of students considering this option even before UK universities is increasing.
Going for this option will allow you to experience a completely a different healthcare environment and will most often involve you learning another language, which will both be a great experience for you far in the future when it comes to actually practising Medicine.
Read 5 Tips When Choosing a Medical School Abroad
Clearing
I've put this one at the bottom of the list of options because it's one that is there, but not one that you should rely on at all. Places for Medicine tend not to go into clearing, but every so often some universities do have extra places on results day.
Providing the university doesn't have a reserve list, the only way they will be able to fill those places is by going through clearing. Please bear in mind that even if this is to happen, there will only be very few places available like this, so don't place all your hope on this one option.
Having said that, it isn't unheard of and it does happen, so if you've got the stamina to pull through with this on results day, have the phone numbers for the Medicine admissions department on hand (especially ones for the universities you applied to).
Read 5 Things to Do Before A-Level Results Day
If your heart is still set on Medicine, consider a rejection as a just a minor inconvenience and do not let it get in your way! The road to medical school and is rarely straight and everyone will have their own personal path that would have taken them there – you just need to find yours!
Want more information about reapplying? Try: