Published on 21st June 2018 by lauram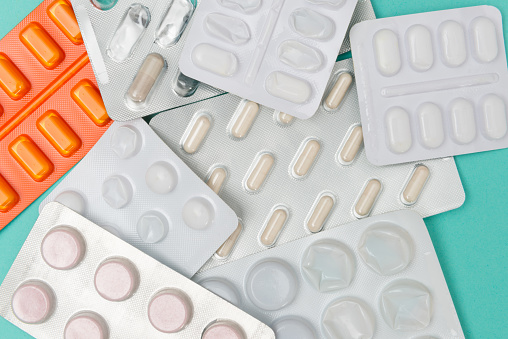 Welcome to this week's news summary blog, bringing you the key stories in health news from 15th to 21st June. This week the use of medicinal cannabis in the UK could be reviewed by the government, the number of elderly people diagnosed with cancer is expected to significantly increase over the next 20 years and prescribed painkillers have shortened the life of 456 patients seen at Gosport Hospital.
Want the weekly news summary delivered straight your inbox? Sign up to The Medic Portal's newsletters for medical news, UKCAT tips and more!
Sign up to our newsletters here
The use of medicinal cannabis in the UK could be reviewed which may lead to more prescriptions of the drug being made. The recent decision has be due to a high-profile case covered in the news in which a child with severe epilepsy was denied access to cannabis oil to control their seizures. The review will be held in two parts. Firstly MPs would decide which cannabis-based medicines may offer medical therapy to patients and secondly, whether or not changes should be made of the drug classification of these products. It was emphasised that the drug would remain banned for recreational use. If the review indicates that the drug has significant medical benefits then the government intend to change the laws concerning medicinal cannabis use.
---
Why not try one of our quizzes?
---
Cancer Research UK has said that the number of elderly people diagnosed with cancer each year could increase by 80% by the year 2035. Currently, 130,000 people in the UK over the age of 75 are diagnosed with cancer each year. The charity forecast that the increase will be due to the aging population and it has warned the health services to be prepared for the added strain on the NHS. The report emphasised that the UK cancer survival rates for older patients is worse than best-performing countries and this needs to improve.
A report has shown that over 450 patients have died after being given strong painkillers inappropriately at Gosport War Memorial Hospital. The patients were seen between 1989 and 2000. The drugs were given to patients as part of an "institutionalised regime" in which patients were prescribed powerful painkillers often with no clinical justification. The UK Health Secretary is working alongside the police and Crown Prosecution Service to determine whether or not criminal charges should be brought against those involved. So far only one doctor, Dr Barton, has been found guilty of neglect. Many families and nurses raised their concerns in 1991, however, an inquiry was not launched until four years ago.
Words: Joelle Booth
Missed out on recent medical news? Catch up here: