Published on 18th May 2018 by lauram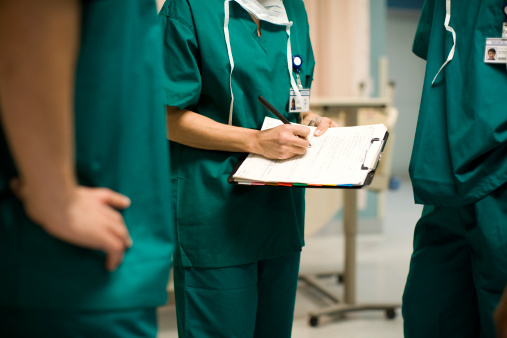 Welcome back to this week's news summary blog, bringing you the key stories in health news from 11th to 17th May. This week research has indicated that exercise does not slow down the progression of dementia, NHS patients are waiting as long as 18 months to receive cancer treatment and a disruption in daily routine could lead to mental health problems.
A study conducted in which patients with dementia took part in an exercise programme for four months has found that exercise did not slow the progression of dementia and may even make the condition worse. Previously, it was hoped that exercising could improve a dementia patient's ability to complete day-to-day tasks such as getting dressed. However, prior to developing dementia exercise has been shown to reduce the chances of developing the condition. This is thought to be due to the increased blood flow to the brain from exercise.
NHS delays mean that some cancer patients are waiting up to 18 months for treatment according to new figures released this week. The data was published following a Freedom of Information request and showed that one patient had waited as long as 541 days to receive cancer treatment. The NHS currently has a target to treat all patients within 62 days but the data released suggests this is not being met. There were also delays in patients seeing cancer specialists for a diagnosis after being referred by their GP. The services are under strain as the number of people requiring cancer treatment has risen significantly over the past ten years.
Research conducted by the University of Glasgow indicates that people who experience disrupted 24-hour cycles are more likely to suffer from mood disorders and mental health problems. The study used data from the UK BioBank and analysed the information of 500,000 participants. Circadian rhythms (the cycles of sleep and activity) were measured through wrist-worn activity trackers. Those participants who had an inconsistent circadian rhythm had poorer mental health than those who maintained regular schedules.
Words: Joelle Booth
Read more medical news below: