Published on 10th May 2018 by lauram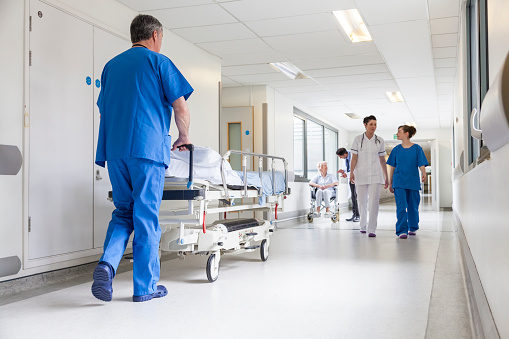 Welcome back to this week's news summary blog, bringing you the key stories in health news from 4th to 10th May. This week Jeremy Hunt has issued a warning to private hospitals over safety, NHS records will no longer be used to track down illegal immigrants and a common treatment for chronic fatigue could be causing harm to patients.
Sitting UKCAT 2018? Book our one-day UKCAT Course!
Book our 2018 UKCAT Course
Jeremy Hunt has given some private hospitals two weeks to devise plans to improve on safety and quality. The Care Quality Commission found that currently two in five private hospitals are failing to meet safety regulations causing concerns over patient safety. Many patients are referred to NHS hospitals following private treatment as private hospitals rarely have intensive care units. The letter sent by Jeremy Hunt highlighted that there needs to be fairer remuneration for the NHS when they are required to treat private patients.
The use of NHS records to track illegal immigrants will be stopped in the near future. Currently NHS health records can be used to identify illegal immigrants by the Home Office, however, in the future access will only be gained in cases "involving serious criminality". The policy comes after criticism against the Government's efforts to create a "hostile environment". The current Memorandum of Understanding has shared the details of around 3,000 NHS patients with the Home Office.
Research has indicated that a common treatment for chronic fatigue syndrome should be banned as it can cause harm to some patients. Chronic fatigue syndrome (CFS) also known as ME (myalgic encephalomyelitis) affects 250,000 people in the UK. It causes fatigue as well as cognitive and digestive issues. Some patients are recommended to have graded exercise therapy (GET) which encourages patients to increase their physical activity by a small amount each day. A new study suggests that it can be counterproductive for some patients. Following GET some patients experience increased levels of fatigue and severe relapses.
Words: Joelle Booth
Read more medical news here: