Published on 22nd June 2020 by Premela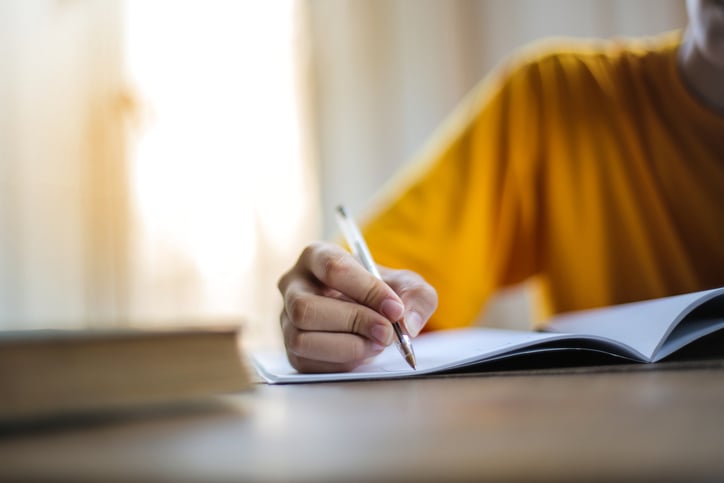 The coronavirus pandemic has caused almost every aspect of our lives to change in some way, and exams are no exception. Many universities are setting exams online that students can take from home, and this will be an option for the UCAT this year.
If you have never sat an online exam before this can be a strange experience.
You might be used to going to an unfamiliar place and sitting your exams with hundreds of other students. Here are our top tips for sitting an online exam at home:
Prepare your space beforehand
It is important to have your space totally prepared beforehand. Clear a space, ideally at a table or desk or in your usual workspace and get everything you need for the exam.
For the UCAT, this will probably just be your computer/ laptop, charger and a bottle of water.
For other exams, you might be permitted to have a calculator, scrap paper or even some notes. Set up everything you need beforehand to avoid stress at the start of your exam.
Plan your time
Just like any exam, having a rough plan of how long each section should take you is important.
Having this rough plan will help you to keep time during the exam, which is often a cause of stress. Also plan the time before your exam.
Normally, you might spend this getting to the venue early and doing any last minute checks or revision. However, you are now already in the place of your exam!
This means it can be easy to lose track of time before the exam. Make sure you are sitting at the place you are doing the exam a few minutes early to ensure you are logged on at the correct time.
Prepare for technical difficulties
Just as this might be your first time sitting an online exam, this is often also a big change for the people setting the exam.
There is a chance you might run into technical difficulties.
This is unlikely, but check in advance what to do if you run into any problems. The worst thing is having technical difficulties in the exam and then not knowing what to do about it.
To avoid technical issues on your end, ensure your laptop or computer that you are sitting the exam on does not have any pressing updates that need doing, and close all other programs that you don't need whilst you are doing the exam.
This should help to avoid your computer running slowly. If you are using a laptop, make sure it is fully charged and have your charger nearby just in case you need it during the exam.
Get familiar with the online platform if you can
For an exam such as the UCAT that has a specific platform and papers available to practice, get familiar with the online platform if you can.
The UCAT software can take some getting used to so the earlier you start to practice with this, the easier you will find it.
Using the on-screen calculator can take up valuable time so practising using this from the start will help you speed up. Shortcuts are a massive time saver in the UCAT so be sure to use them both in your practice and in the real thing.
Important ones are:
Alt + C: Calculator

Alt + N: Next

Alt + P: Previous

Alt + F: Flag

Num Lock: activates the number keypad

(Only on the review screen) Alt + V: Review flagged questions only
You are probably aware that there are a few changes to the UCAT this year, a major one being that in addition to erasable whiteboards (and pens), candidates will also have access to on-screen scratchpads.
If you have been practising using scrap paper, the shift to having your rough working space on your computer may be off putting.
Start practising using with both erasable whiteboards and scratchpads (which will be available in UCAT prep material) as soon as possible, so that you are used to the new format.
Sitting online exams from home can feel very different from what you are used to.
By revising thoroughly, getting familiar with the online format and preparing yourself and your space in plenty of time, you will be setting yourself up for success.
Words by Safiya Zaloum
---
Get a feel for UCAT Online with our question bank. It's free to start!
UCAT Question Bank
---
Other articles to check out:
Three Big Changes To UCAT 2020
2021 Entry: Personal Statements