Published on 13th December 2018 by Maria Correa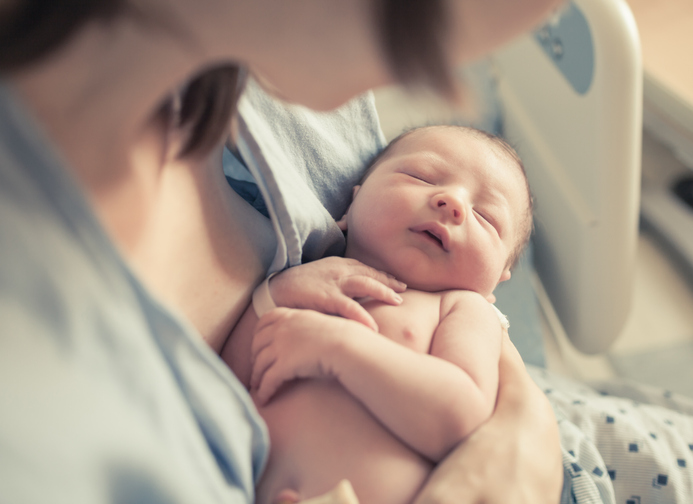 Welcome to this week's medical news round up! In our latest edition, we bring you the healthcare topics that have been under the microscope over the past week, just in time for your med school applications.
Joining us this week: a baby is born from a dead womb transplant, communication within the NHS and elderly mental decline.
Want weekly news delivered straight to your inbox? Sign up to our newsletters here!
Baby Born From Deceased Womb Transplant
Incredible medical milestone hit, as baby girl is born from a womb transplanted from a deceased person.
39 womb transplants from live donors have occurred before and resulted in 11 babies. Conversely, this is the first successful transplant from a dead donor, with the previous 10 attempts resulting in failure or miscarriage.
According to this news, the 32-year-old mother was born with a condition that resulted in her uterus failing to form properly. However, her ovaries were unaffected, so her eggs could be extracted, fertilized and frozen.
The transplant operation occurred in Brazil in 2016, followed by fertility treatment with her preserved eggs. This resulted in a normal pregnancy and a healthy baby.
What can we learn from this?
This is the first time a womb transplant of this nature has been successful, meaning the results hold huge promise for the future.
It means there is a much larger number of potential donors and avoids the risks of surgery for live donors. This is fantastic news for those on transplant waiting lists. There is an ongoing issue with finding organ donors, so could this be the answer to the problem?
Question to think about- Are there issues of consent in relation to organ donation? How do you think the system will change if transplant from dead donors becomes common practice?
Read: NHS Hot Topics: Organ Donation
---
Why not try one of our quizzes?
---
Communication within the NHS
NHS banned from buying fax machines in a bid to move to more modern communication methods.
In other medical news, Matt Hancock, the health secretary, has banned fax machines and ordered the phasing out of fax by March 2020. By this time, all of the NHS should be using secure e-mail for communication.
Over 8,000 fax machines are still in use throughout the NHS. Moving away from these outdated machines aims to improve patient safety and cyber security.
The Royal College of Surgeons strongly supports this ban, and believes NHS communications can be modernised with the right will and support.
What can we learn from this?
Advances in artificial intelligence and genomics are driving the NHS to review and change how we deliver healthcare and store health information.
These new technologies are likely to create huge amounts of patient data. For example, information on patient DNA and advanced images.
In order to provide a safe, up-to-date and efficient health care service, a modernised NHS communication system is crucial.
Question to think about- How do you feel AI (artificial intelligence) will change the way the NHS operates?
Read: NHS Hot Topics – Artificial Intelligence
The Elderly and Mental Decline
New study shows that engaging in problem solving activities does not appear to protect against elderly mental decline.
The study, published in the BMJ, shows that those who partake in regular intellectual activities have higher mental abilities. However, the rate at which they decline from that ability is not any slower.
498 people who were born in 1936 took part in the study. The study began when they were 64 and tested their memory and mental-processing-speed for 15 years.
"Use it or lose it" has been a widely accepted attitude towards mental ability and age, and some studies have found "brain training" helps with daily tasks. However, there is no evidence to show it prevents dementia.
What can we learn from this?
There is a wealth of research into ageing, dementia and the link between age and mental ability.
Although the findings of this study are interesting, it is important to be critical of the information in front of you. Many participants of this study were unable to complete it as they either dropped out or died.
In an MMI, it is common to have a short research paper or some data, of which you have to interpret. Being critical of the data and not taking it for face value is an important skill for interview and your career!
Question to think about- How would you go about prioritising resources for dementia services compared to cancer services?
Read: NHS Hot Topics – Ageing Population and MMI Stations – Calculation and Data Interpretation
Words: Katie Burrell
Are you keeping up to date with medical news? Read the latest here: