Published on 23rd March 2016 by Roya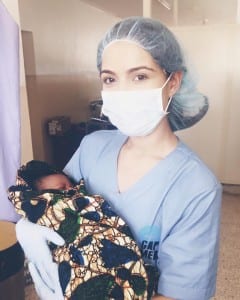 Aspiring physician Bianca Sanabria joined Gap Medics for a two-week medical shadowing placement in Iringa, Tanzania this past December.
Why did you decide to join Gap Medics?
I wanted to choose a shadowing programme that would allow me to immerse myself into a new culture, whilst gaining insight into healthcare challenges faced in developing countries. I chose Gap Medics because it provides a safe and structured environment, with plenty of opportunity for adventure and discovery; from trying foods you wouldn't try at home to learning a new language and traditions. Gaining experience in various specialties was also a goal of mine, and Gap Medics allows you to shadow multiple physicians from various health care departments including surgery and paediatrics.
What was your Gap Medics work experience like?
A typical day began with a wake-up call from the chickens: time to get up and get ready for breakfast! Breakfast was cooked by the house chef and usually consisted of eggs, crepes (my favourite), oatmeal, and lots of fruit. At the end of breakfast it was time to go to placement, which was about a 20-minute walk.
Upon arrival, a Gap Medics staff member greeted us and we headed to our departments to change into our scrubs and protective gear. Every day on placement was different and it varied depending on the department you were placed in that week. For example, during my first week of placement in the surgery department, on Monday, Wednesdays, and Fridays were rounds. Rounds consisted of visiting every patient in surgical wards. Tuesdays and Thursdays were theatre days; we watched numerous amounts of surgeries ranging from tumour removals and orthopaedics surgery. It was amazing because we were only a few feet away from the surgical table, so it was pretty awesome!
After placement, if there are no events planned on the schedule, Gap Medics students are free to explore Iringa. This includes eating at local restaurants, visiting the local market, going to the grocery store to purchase the best chocolate in Tanzania (Tanzanian chocolate is amazing!). There is enough time to feel immersed in the local culture, which I loved!
What will you remember most from your trip?
My most memorable experience in Iringa would definitely be my first day of my Gap Medics work experience at Iringa Regional Hospital. As you pursue a career in medicine, you always hear about the disparities that exist but experiencing them first-hand was truly humbling. I was amazed throughout my placement to see how physicians are able to innovate the supplies that have to provide care for patients and how treatment plans were carried out regardless of limited access to supplies.
What's the most important thing you learned?
The most important thing I learned during my placement was the importance of giving back and putting your patients first. When being a health care provider, whether a nurse, physician, physician assistant, you are no longer putting yourself first but your patients first. You take the appropriate precautions to keep yourself safe but you use every resource you have regardless of limitations to provide the best health care you can.
What would you tell other students considering a Gap Medics placement?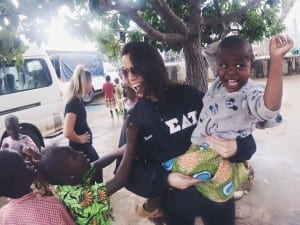 DO IT! It is the most rewarding experience! My two weeks in Iringa were the best two weeks of my life. I learned more about myself, gained new friends, but most importantly gained an experience I could not gain shadowing in my home country. Shadowing overseas allows you to gain an insight into healthcare in developing countries; seeing different treatment plans for various diseases that are not as common in your home country, such as Malaria and HIV. You also learn how physicians create a treatment plan understanding their patients how a low income and limited resources.
Gap Medics provides year-round hospital work experience for people aged 16 and over. These shadowing programmes offer a unique insight into the work of doctors, nurses, midwives and dentists – helping students to focus their career aspirations before embarking upon medical training.
Uploaded by Roya on 23 March 2016