Published on 16th February 2016 by Roya
This week's latest edition covers news from the 8th to the 15th of February and shows the main news stories relating to health and medicine. This week has shown development in the junior doctor strikes and several advances in health research.
Jeremy Hunt to impose new contract on junior doctors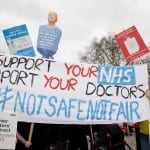 This week Jeremy Hunt announced that he will force the new contract on junior doctors. Jeremy Hunt, the health secretary, declared that negotiations with the British Medical Association have failed and that he will be imposing the new contract on junior doctors from the 1st of August. The decision has been met with opposition from the British Medical Association who has suggested the possibility of further strikes. Simon Stevens the chief executive of the NHS has said that he backed the government's decision to go ahead with the new contract. It is thought that many junior doctors will seek work overseas or consider an alternative career than medicine.
The news comes after thousands of doctors went on a 24-hour strike which led to the 3,000 operations being cancelled. Jeremy Hunt wants all junior doctors to accept working on Saturdays as being part of a normal working week, this is in aid of bringing the seven-day NHS pledge to light. Despite this it is thought that many hospitals may refuse to impose Jeremy Hunt's new contract, none of the 152 foundation trust hospitals in England will be forced to impose the new contract on junior doctors. This is due to the fact that NHS foundation trusts are semi-independent of NHS control however, non-foundation trusts are obliged to use the new contract. The new contract will play a large role in whether junior doctors apply for jobs are certain hospitals. Many medical organisations have also warned that the imposing of the contract will worsen the NHS's shortage of medical staff. The Royal College of Surgeons have said that they fear the new contract will harm the NHS's relationship with doctors and deter young medics from abroad travelling to the UK to work.
Cancer spit test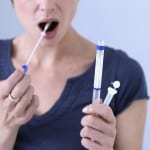 Scientists are developing a 10-minute cancer test which detects cancer from a drop of saliva. Professor David Wong from California State University says that it is possible to detect tumour DNA circulating within bodily fluids, an approach that has been named liquid biopsy. The new saliva test is 100% accurate, simple and also cheap at around £15. Currently scientists use blood to detect cancer as well as biopsies. The new method is due to begin clinical trials in patients with lung cancer later this year and it is then thought to receive approval within two years. The ease of the method is thought to allow patients to be tested at home, at pharmacies or by their dentists. The test itself looks for genetic mutations and could allow cancers to be detected earlier.
£1bn promised by Government to aid mental health care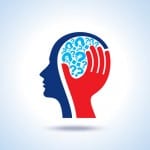 David Cameron has called for the nation of focus on improving the care of those suffering with mental health. The push comes after a report carried out by NHS England showed that as many as three-quarters of people with mental health problems did not receive any support. The government have promised to commit £1 billion extra per year by 2020 which it hopes will help give treatment to an extra million people a year. Currently £9.2 billion is spent on mental health in the UK, this is less than a tenth of the NHS budget despite 1 in 4 adults experiencing problems with mental health each year.
Uploaded by Joelle on 16th February 2016