Published on 22nd February 2016 by Roya
Hello, welcome back to the weekly Medical News Summary blog at The Medic Portal. This week's blog will cover the highlights in medical and health news from the 15th to the 21st of February. Notably, there have been developments in the junior doctor contract disagreement as well as a ward closed due to swine flu over the last few days.
BMA and Jeremy Hunt continue to clash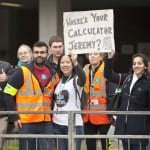 This week British Medical Association leaders met to plan the next stage of their opposition to Jeremy Hunt imposing the new contract on junior doctors. Dr Johann Malawana, the British Medical Association (BMA) chief negotiator has said that further strike action may go ahead. Official figures have shown that hospitals and other health services have overspent by £2.3 billion within the nine months leading up to December 2015. Dr Malawana has said that the dispute had highlighted that for years junior doctors have had issues concerning gaps in rotas but their concerns have been ignored. Many junior doctors have told the BMA that they feel the new junior doctor contract is unworkable as it reduces out-of-hours pay. This means it heavily affects specialties with unsocial hours, such as A&E and maternity care.
Swine flu outbreak in Leicester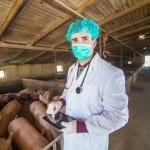 Leicester Royal Infirmary was forced to close wards due to a swine flu outbreak. Three wards were closed after 14 cancer patients were diagnosed with swine flu. Those suffering with swine flu which is the H1N1 strain of influenza have been isolated to receive treatment to prevent the chances of further spread of the flu. Swine flu caused a pandemic back in 2009 when the virus transferred from animals to people. Following this, the numbers of those with swine flu hugely decreased. However, in the past seven days 31 outbreaks of swine flu have been reported, including eight in hospitals. Although 98% of those infected will recover without the need for hospital treatment, there is concern for patients who are vulnerable due to illness, age or weakened immune systems. Following the pandemic in 2009, the annual winter flu jab was altered to include protection against swine flu, therefore those who have been immunised this year will have some protection against it.
Calls for Meningitis to be available to all children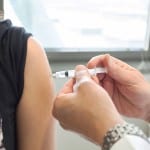 Over 370,000 people have signed a petition calling for all children in the UK to be given a meningitis vaccine. The petition comes after Faye Burdett from Kent died of a meningitis B infection. A vaccine against meningitis B is available on the NHS for babies aged two months, followed up with a second dose at four months and a booster at 12 months. However, parents who wish to have their older children vaccinated must pay privately. Currently, there is a worldwide shortage of the vaccine Bexero but its manufacturer, GlaxoSmithKline hopes to have increased UK stocks by the summer. The petition calls for the government to ensure that the vaccine against meningitis B is given to all children and not just new born babies.
Uploaded by Joelle on 22nd February 2016