Published on 1st June 2020 by Premela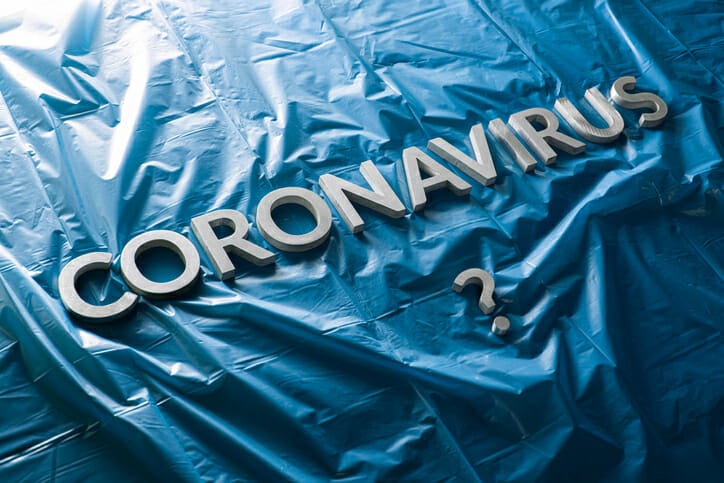 Welcome to the COVID-19 weekly update. Every Monday we summarise the key events that have happened in the previous week in this pandemic. We will give you a rundown of what's going on in the UK and the major events globally.
This week's key statistics
UK cases rise from 36,941 on Monday to 38,489 on Sunday

UK deaths rise from over 261,000 on Monday to nearly 275,000 on Sunday

Worldwide cases rise from over 5.4 million on Monday to over 6 million on Sunday

Worldwide deaths rise from more than 345,000 on Monday to over 372,000 on Sunday
What has happened in the UK this week?
Boris Johnson announced on Monday that non-essential retailers will be allowed to open from 15th June. Outdoor markets and car showrooms will be allowed to open from 1st June.
On Tuesday, Matt Hancock said the government may review fines given to parents who broke lockdown rules for childcare reasons amidst the controversy involving top aide Dominic Cummings who undertook a long journey from London to Durham.
He also announced that the UK is acquiring a further 2 billion pieces of PPE. The Health Secretary expects that in the future there will be local lockdowns to combat flare-ups of the virus.
The UK has authorised remdesivir for use in selective NHS coronavirus patients. The drug is now undergoing a trial in COVID-19 patients on the NHS.
Early data from trials for the drug originally designed to treat Ebola suggests it may reduce recovery time by 4 days however there is insufficient evidence to say whether it reduces mortality.
On Wednesday Boris Johnson announced a massive test and trace system which aims to find those who have come into close contact with those infected.
It will be launched on Thursday in an attempt to limit future coronavirus outbreaks. 25,000 contact tracers will track down people who have had close contact with an infected person and ask them to self-isolate for 14 days from the point of contact with the infected person.
This won't be mandated at first but may not stay voluntary depending on how people respond. Scientists have been asked to review the social distancing rule of 2 meters, with hopes that this could be reduced.
On Thursday it was announced that from 1st June in England, up to 6 people can meet outside, including in private outdoor spaces such as gardens.
People from different households must stay 2 meters apart. There is advice to avoid mixing with multiple different households in quick succession however, to avoid potential rapid spread of the virus.
From 8th June dental practices can reopen if they put appropriate measures in place.
Year 10 and 12 school students will get some face to face teaching time before the summer, starting from 15th June.
This Thursday marked the 10th Clap for Carers but the woman behind the movement says that it should be the last one, with it now up to ministers to reward key workers.
On Friday, Chancellor Rishi Sunak announced changes to the furlough scheme. Currently, anyone on the scheme has 80% of their monthly wages paid for by the government, but employers are to start sharing the cost of the scheme.
From August, employers must pay pension contributions and national insurance. From September they must pay 10% of employees' wages rising to 20% in October which is the last month before the end of the scheme. Employers will be allowed to bring back furloughed workers part-time from 1st July, earlier than expected.
Domestic competitive sport is to be allowed behind closed doors from Monday. Also from Monday, people in England will be able to exercise outside with up to 5 others from different households, allowing small groups of sports teams to resume fitness sessions. Contact sessions are still banned.
2.2 million vulnerable people who have been shielding from coronavirus can go outside from Monday.
6,000 new homes are to be built to provide permanent accommodation for rough sleepers in England with over half to be built in the next year.
Some of the government's scientific advisors are warning that changes to lockdown have been made too early. According to government statistics, the daily infection rate is close to 8,000.
What has happened globally this week?
Many European countries are preparing to welcome tourists once again. Greece will be open to tourists from 15th June. However, this is only for 29 countries, not including the UK, France, Italy or Spain.
In Iceland gyms and nightclubs are reopening this week. It has managed to test 16% of its population and only 5 new cases have been reported in May. The EU has proposed a €750 billion recovery fund to help tackle the financial impacts of the pandemic.
The US hit 100,000 deaths from coronavirus this week. As well as the health impacts, unemployment has soared with over 40 million Americans losing their jobs since mid-March.
Hydroxychloroquine, a drug that carried a lot of hope for treating COVID-19, has had a clinical trial suspended by the WHO due to safety concerns.
India will further ease its lockdown, allowing hotels and restaurants to open from 8th June.
A UN agency has warned of the long-term consequences for younger people due to the pandemic as this group has been hit hardest by unemployment due to the pandemic.
It has suggested that the career opportunities for the 'lockdown generation' could be impacted for decades to come.
The WHO announced a new foundation to target new sources of funding this week. The US terminated its relationship with the organisation this week and will redirect funds to other bodies, having previously frozen funds to the WHO. Donald Trump has repeatedly accused the WHO as being a puppet of China.
3 hopeful pieces of news
All of the news on COVID-19 can seem very doom and gloom, but there are good things happening amongst all of the pandemic chaos. Here are 3 snippets of good news from the last week:
New Zealand discharges last COVID-19 patient from hospital
Only 95 people have been hospitalised throughout the whole pandemic in the country
Space X Nasa mission takes astronauts to the ISS
This was the first commercially owned transport vehicle to take astronauts into space, marking a new era for Nasa.
Europe unveils a 'green stimulus package'
Fighting climate change is at the centre of the financial stimulus to combat the coronavirus crisis. There are plans to make homes more energy efficient, decarbonise electricity and phase out petrol and diesel vehicles.
Words by: Safiya Zaloum
Other COVID-19 articles to check out:
Skype Multi Mini Interview (MMI) – All You Need To Know