Published on 18th May 2020 by Premela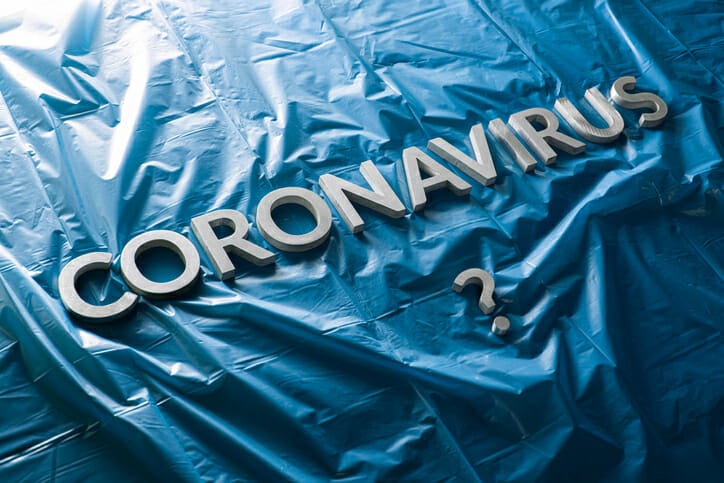 Welcome to the COVID-19 weekly update. Every Monday we summarise the key events that have happened in the previous week in this pandemic. We will give you a rundown of what's going on in the UK and the major events globally.
This week's key statistics
UK cases rise from 223,060 on Monday to 243,303 on Sunday

UK deaths rise from 32,065 on Monday to 34,636 on Sunday

Worldwide cases rise from over 4 million on Monday to over 4.6 million on Sunday

Worldwide deaths rise from almost 283,000 on Monday to more than 311,000 on Sunday
What has happened in the UK this week?
Boris Johnson announced a roadmap for lifting the lockdown going into this week and more details were provided on Monday. From Wednesday, those who could not work from home were encouraged to return to work, but to avoid public transport.
Also from Wednesday, people in England were allowed to do unlimited outdoor exercise, sit and sunbathe in parks and meet one other person from a different household, maintaining a distance of two metres. People are now allowed to drive to parks and beaches as long as they maintain social distancing.
People in England are now advised to wear face-coverings in enclosed spaces where they come into contact with others, such as on public transport or at supermarkets.
With rules differing between the devolved nations, there are issues for some, for example, those who live in Scotland but work in England being urged by employers to return to work but told to stay at home by their government.
In phase 2, commencing no earlier than 1st June, schools will begin to reopen, starting with reception, year 1 and year 6. This has caused a backlash from teachers' unions which feel it is unsafe to reopen schools.
On Saturday, Gavin Williamson addressed some of these concerns. He stated that reduced class sizes, keeping children in smaller groups and rigorous hygiene are some of the policies that will be used to create a safer system when schools do reopen.
Some businesses will be able to reopen in phase 2 and sports events will happen behind closed doors. Phase 3 will begin no sooner than 4th July when more non-essential hospitality businesses that can maintain social distancing will be allowed to reopen, such as hairdressers, leisure centres and cinemas.
On Tuesday, Chancellor Rishi Sunak announced that the government furlough scheme would be extended to October. From August, companies will be asked to start sharing the cost and the transition of returning to work will begin for many furloughed staff. It was also announced that moving house is now allowed in England, as are socially distanced viewings.
We learned this week that the excess deaths caused by COVID-19 have exceeded 50,000. This figure includes deaths from the virus as well as those caused indirectly. On Wednesday Boris Johnson announced £600 million to help with the pandemic in care homes, whilst he defends the government's handling of coronavirus in this sector.
Transport Secretary Grant Shapps announced £2 billion to upgrade the UK's roads and rail on Thursday; however this is not new funding – it has been reallocated from previous budgets. A £1.6 billion bailout for Transport for London was also agreed on Thursday.
It is estimated that 1 in 400 people in England currently has COVID-19, based on a survey of 11,000 people. Figures released have shown that more than 1 in 4 patients who died of coronavirus have diabetes.
A new antibody test that has been approved by Public Health England will be rolled out in days to weeks with NHS and care staff expected to be the first to have access to it.
Health Secretary Matt Hancock announced on Friday that all care home residents and staff will be tested for COVID-19 by June. The R number is thought to be between 0.7 and 1 this week.
On Sunday, Business Secretary Alok Sharma announced a further £84 million in vaccine funding to accelerate the work. A licensing agreement has been reached with AstraZeneca to mass-produce 30 million doses of a vaccine being created in Oxford.
The UK would get first access to the vaccine and the 30 million doses will be available by September if trials of the vaccine are successful. A second vaccine trial will begin in October by Imperial College London.
£38 million was also pledged for a rapid deployment facility to make any successful vaccine widely available. Six drugs for treating COVID-19 have now entered clinical trials.
What has happened globally this week?
By the end of the week, people in Australia were allowed to visit family and friends. New Zealand is close to eradicating coronavirus with just 90 active cases on Monday. The lockdown is being eased with cafes now open, albeit with social distancing measures.
New York's lockdown was eased on Friday with some low-risk businesses beginning to reopen as cases continue to fall. In other parts of the world cases and the death toll continues to rise; Russia, Brazil, Mexico, and Peru are amongst them.
India has extended its lockdown until 31st May, with some easing of the rules including offices allowed to work with staggered hours and shops allowed to open with limited numbers of customers.
In Europe, some beaches have begun reopening, with Italy hoping to boost tourism by allowing tourists to holiday there from 3rd June.
In Germany, the Bundesliga resumed this weekend – the first major sporting league in Europe to do so since lockdowns have been imposed.
The WHO warned this week that the virus may never go away and that the global community should prepare for a long battle ahead. Chief of the WHO. Dr. Tedros Adhanom Ghebreyesus has warned that easing lockdowns may trigger new waves of infections.
3 hopeful pieces of news
All of the news on COVID-19 can seem very doom and gloom, but there are good things happening amongst all of the pandemic chaos. Here are 3 snippets of good news from the last week:
Promising antibody test in development
The test which looks for antibodies in the blood is being produced by Roche and was said to have serious potential when assessed by Public Health England. Talks are now underway to determine a deal for the potential supply of these tests to the NHS.
Crime in London falls dramatically
Knife crime is down by over 50%, and gun crime is also down. Falls in crime all across the UK have been reported by police.
Improving numbers around the world
Many countries are seeing a fall in daily cases and deaths from coronavirus. It has been over a month since China has had a death from COVID-19.
Written by Safiya Zaloum
Other blogs to check out:
6 Medical Work Experience Tips During Lockdown
BSMS Virtual Work Experience – All You Need To Know